Laser Treatments in Winter
Laser treatments are very popular during the spring and summer, people often get busy searching for the best laser option to start their treatment because they have the expectation of showing off a hairless bikini body during their vacations.
However, just as a trip takes time in savings, hotel selection, tourist destinations, preparation, among others, laser skin treatment also takes time (approximately 6 to 8 months) so if you want to enjoy the results in your holidays, winter is the best season to start laser.
NOTE: Don't get us wrong, It doesn't mean that you're not able to do laser in springtime or summertime, we have clients starting the treatment all year round, but there are some things that they need to know, for instance, protecting their skin from sun exposure, limit outside activities, etc. .
So, Whether you are considering laser hair removal, laser skin rejuvenation to improve your skin, the fall and winter months are the perfect time to schedule a laser treatment at Renew Esthetics Medical SPA. Here are the main benefits of getting these treatments during cold months:
1. Sun Exposure is limited
After a laser treatment is performed, your skin becomes sensitive for a few days, and direct sun exposure can be damaging for it leading to undesirable side effects, like pigmentation. In cold months, you are less likely to be exposed to sun which makes the recovery process more comfortable and safer.
2. Activities are less intense
Although this is not an invasive treatment, depending on the type of laser treatment and the treated area, your laser professional may recommend you take it easy for a few days, which means that you shouldn't be outside spending time in intense activities like exercises, being exposed to sun, or sweating too much that can irritate your skin.
3. Your skin will be smooth and ready for spring and summer
No matter if it is laser hair removal or skin rejuvenation, laser treatments come in series, so you will need between 5 to 8 sessions depending on your needs to achieve your desired results By beginning your treatment in november or december, there is a good chance your skin will be healed and ready to go by spring.
4. No sunburns on the picture
Sunburns are very common in summertime, and it's important to mention that to start laser treatments you shouldn't have sunburned skin, In fact, even tanned skin is not recommended to get procedures like laser hair removal, because they make it  less effective or it can even affect your skin's health.
When you undergo skin rejuvenation treatments that work to remove the outer layer of dead skin cells, you need to give your body time to heal naturally. Fall and winter offer the best conditions to help your skin heal in a safe environment.  Pamper yourself
6. Time to pamper yourself
For some people, winter can be depressing, so having regular self-care appointments for skin with laser treatments to pamper your skin and renew your appearance can help a lot.
7. Target specific winter skin conditions
Specific skin conditions such as eczema, psoriasis, redness or dryness are usually caused by winter, laser treatments are ideal for promoting skin renewal and achieve a youthful and glowing skin
We are a Certified Medical Spa
At Renew Esthetics you will find Laser Skin Experts that have more than 16 years experiences offering effective skincare solutions 
There are a variety of laser skin treatments available to enhance your natural features and appearance, including laser hair removal and skin rejuvenation. If you're not sure what laser skin treatments are right for you, start by scheduling a consultation with our Skincare Experts today. They can evaluate the condition of your skin and recommend the right treatment options based on your health and desired results. By the time the summer arrives, your skin will feel better, look younger, and be healthier than ever.
On the other hand, you need to have a major care of your skin care regimen during the colder month, which must be specially focused on hydrating products, and free of irritating formulas that can overwhelm your skin, organic ingredients instead can help combat the dryness that winter inevitably brings.
Professional non-invasive skin treatments that are perfect during winter
How can harsh weather conditions and dry complexions be the best time for a facial or other non invasive beauty treatment? Well, being able to avoid the sun after skin treatments is the key to healing much faster in order to be ready for spring and summer!
Who wants to continue shaving? It's time-consuming and expensive in the long-term. If you're looking for a full solution to this annoying problem, laser hair removal is the answer.  The main benefit to getting lasered in winter is that you can keep treated areas out of the sun, and some experts say that it works better on pale skin and dark hair during this season.
Professional facial peels are quick and effective, they provide with almost immediate cell renewal leading to amazing results. But, you have to avoid sun after the procedure, so winter offers the best weather condition to get peeling.
This non-invasive and non-surgical treatment will tighten your skin and promote collagen to make you look younger and target a variety of skin conditions such as pigmentation, acne scars, etc. As with laser hair removal, this skin treatment is required to stay out of the sun and avoid any outdoor or sweat-inducing activities, which is more likely to be achieved in winter.
Microneedling is a skin treatment which uses tiny needles to stimulate the body's natural collagen and elastin, this results in much younger, healthier glowing skin. The recovery time requires more effort than the others, you have to stay out of the sun, indoors preferably, avoid intense activities, protect your skin, not wearing makeup, etc. So, winter can be a good time for this.
LED light therapy is a great option to reduce inflammation, redness and soothe your skin, it helps to treat patients that suffer from acne, sun damage, rosacea, scarring, or wrinkles, this non-invasive therapy will provide a beautiful skin appearance. One of the main benefits of  light therapy during winter is that it helps to counteract seasonal affective disorder (SAD).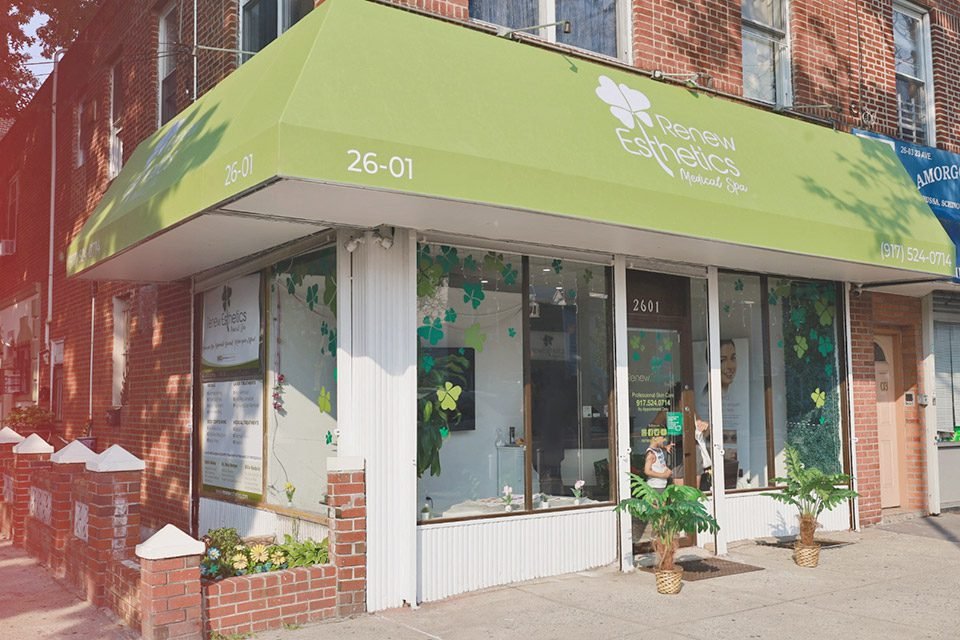 RENEW ESTHETICS MEDICAL SPA
We offer the most advanced laser skin treatments year-round, but if you ask, we'll recommend you to start your treatment in fall or winter in order to provide the best experience and make your skin look great for next year's vacations.
We can help you determine if laser skin treatments are right for you.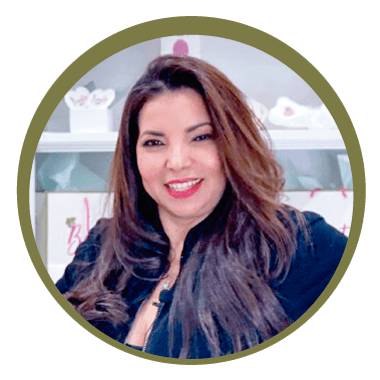 Nurse, MBA – Marketing, NYS Licensed Medical Aesthetician & Certified Laser with more of 15 Years Experience