The Best Facial skin Tightening and Resurfacing
If your face exposed too much to the sun or have aging, skin disorders, pigmentation, acne, scars, loss of skin tone, wrinkles or lines, laser skin resurfacing can help you and make your skin look younger and healthier.
Laser skin resurfacing can be done alone or with other cosmetic surgeries on the face.
Preparing for Laser Resurfacing and Tightening
Start by

consulting

a plastic

surgeon or dermatologist

if you are a candidate

Don't take medications

or supplements such as

aspirin, ibuprofen or vitamin E

Don't smoke

at least for

two weeks and after the procedure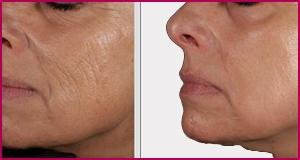 What is non-Ablative Laser Tightening?
It is skin tightening uses a laser to improve the looking of wrinkles, brown spots and minor scars by creating heat in the skin with out injuring the surface of the skin.
Non-ablative lasers often are fractionated so they bring heat into the skin surface through thousands of tiny, deep columns known as micro thermal treatment. This fractional approach allows the skin to cure much faster than if the whole areas was treated. This lessens the recovery period and reduces the number of complications that might occur.
What to Expect After the Procedure
Avoid tanning or excessive sun exposure.
Avoid perfumes, deodorants and other potential irritants in treatment area.
Avoid taking aspirin and other blood thinners prior to treatment.Swelling
The treatment area should be kept well moisturized
Patients should avoid sleep on the treated areas
Redness caused by the treatment can hidden by makeup
The doctor will bandage the treated areas. After 24 hours, you will have to clean the treated areas five to six times a day and then apply an ointment such as petroleum jelly
Your skin might be dry and peel
Most patients can return to work immediately after the procedure
Benefits and Risks of Laser Resurfacing
Potential risks of the procedure include:
Burns or other injuries from the laser's heatScarring
Scarring
Changes in the skin's pigmentation, including areas of darker or lighter skin
Reactivating herpes cold sores
Bacterial infection
The Best Facial skin Tightening and Resurfacing
About author:
Idalis Bailey, also known as Idalis Beauty Savvy, was born and raised in Barranquilla, Colombia, where she graduated as a nurse from the Metropolitan University, after moving to Buenos Aires, Argentina, looking for new Horizons, she obtained an MBA in Marketing at the Universidad from Palermo, had the opportunity to gain a lot of experience and international knowledge. 
Idalis has created a nationally recognized brand, in New York and its surroundings, focusing on providing personalized services with the most innovative technology approved by the FDA to take care of the image, 
Idalis Bailey, recognized as a specialist in professional skin care and an expert in aesthetic laser treatments, through her personal brand Idalis Beauty Savvy, created in 2019, provides consulting and training in the field of digital marketing and aesthetic treatments, as well She is an international speaker and host of Hash Time with Idalis, an online program designed to train in the field of health, wellness and aesthetics. 
Thanks to the support of the community and to you, we have remained stable in the market and today we have the joy of celebrating 15 years of anniversary with customer satisfaction with more than 270 testimonials and rated with 4.9 stars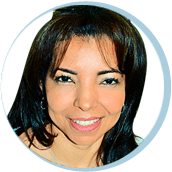 Idalis Bailey
Registered Nurse
NYS Licensed Medical Esthetician
Certified Laser Technician.
Founder/President of Renew Esthetics Medi-SPA boutique localized in the heart of Astoria New York.  For over 12 years, she has been actively involved in Spa, Med-SPA, Laser, Radio Frequency, skin tightening, Master body treatments as VelaShape III