Laser Hair Removal at Home
Everybody is looking for at-home solutions, especially after the pandemic, so you've probably heard about at-home hair removal devices, and we're not talking about waxing kits or razors, these are laser hair removal devices that promise to provide permanent results in the comforts of your own home. It might sound a very attractive solution, even a better one than getting a professional laser hair removal treatment, however, you should keep reading in order to make an informed decision about if this is a good option or not. 
There are not clinical studies available to prove that at-home lasers are more effective than professional hair removal. Starting with the fact that the effectiveness of laser hair removal involves skin tone and hair color, which is usually not considered when getting at-home devices. 
Now, let's evaluate important facts before making a decision:
Not all at-home hair removal devices are regulated by the FDA, so safety is not completely guaranteed in all cases. Besides, when using these devices, the effectiveness of the process is up to your skills and responsibility to follow the instructions. This can be a problem, especially for those with darker skin, since there is a higher risk to cause burns.
On the other hand, there are some devices that cannot be used in certain areas of the body, such as face or Brazilian areas. While professional laser hair removal can be done on nearly any body area, and those hard-to-reach areas are easily treated by professional skincare experts in a few minutes. 
At-home devices are time-consuming and painful when treating larger areas, they may also require multiple sessions to treat a full area with no guarantees that they are completely enough to get hair-free. So, in-clinic laser hair removal treatments are quicker with better coverage and provide more effective results.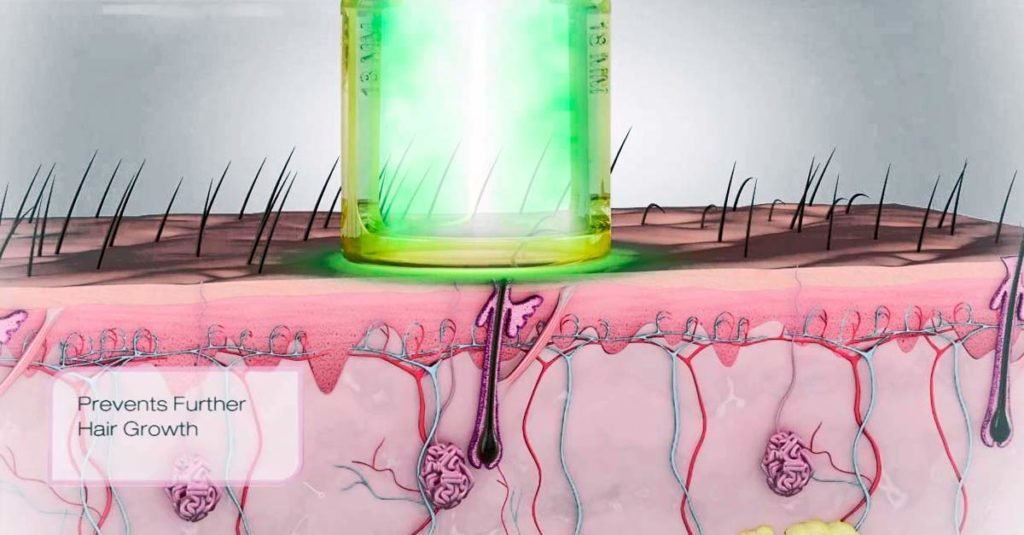 This is one of the biggest disadvantages of at-home laser hair removal devices, they actually only work when there's a huge contrast between the skin tone and hair color, meaning fair skin and dark hair. They don't cover different skin types as pro laser treatments, in contrast, people with darker skin tones have a greater burn risk when using at-home devices.  On the opposite, professional laser hair removal is the only safe option for all skin tones.
Professional Laser Experts customize the treatment to the patient's unique skin condition for optimal results. Some lasers, such as the Candela GentleMax Pro used at Renew Esthetics Medical SPA, include two laser technologies to treat all skin tones—the Nd: YAG for darker skin and the Alexandrite for lighter skin tones. That means, unlike at-home devices, professional laser hair removal is safe and effective for all skin tones.
PROFESSIONAL LASER HAIR REMOVAL
There are two types of at-home devices for hair removal: One is a true laser, and the other one uses intense pulsed light, also called IPL. Both types of devices remove hair, and both are also less powerful than the professional laser machine you find at medical SPAs or dermatologist's offices. 
Since at-home devices are not that powerful, they're pretty much safe or easy to manipulate for amateurs, but that also means less effectiveness, they require lot of sessions and at the end don't work as well as the pro models. 
At Renew Esthetics Medical SPA we guarantee that 80% of the hair is reduced after 6 sessions and there are touch up sessions needed after 6 to 8 months for maintenance.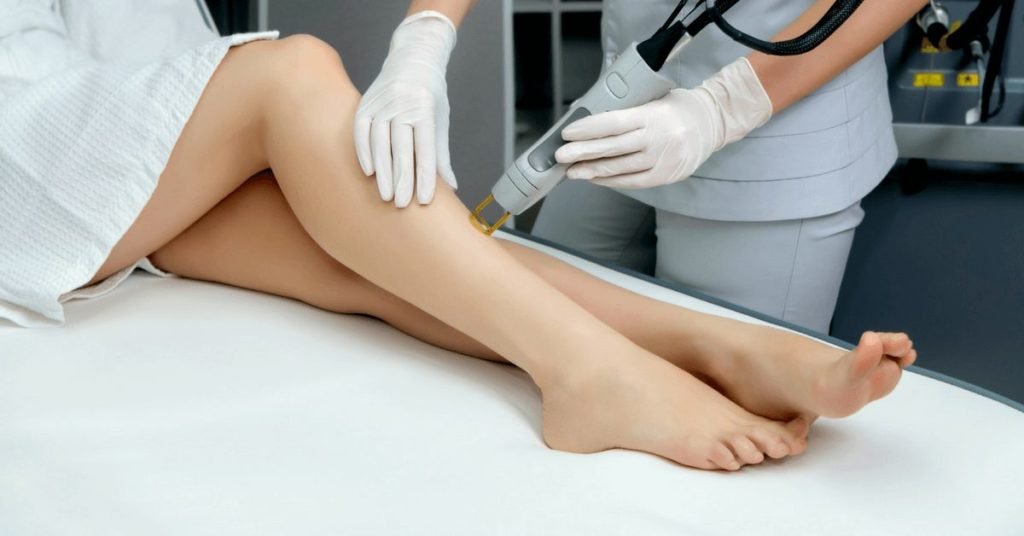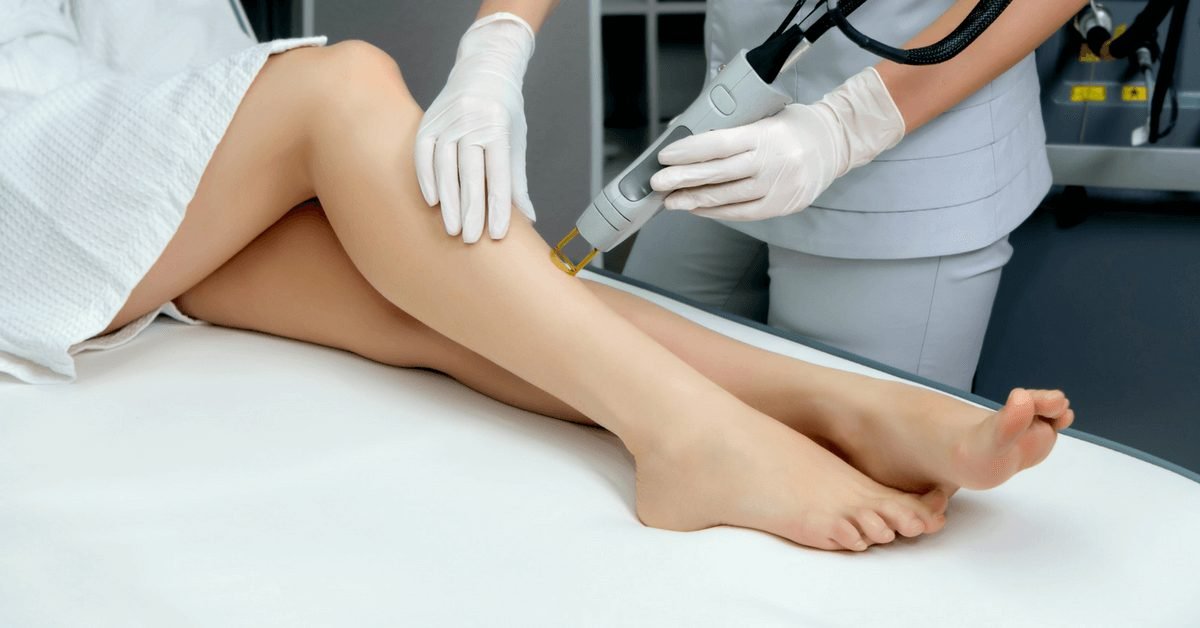 This is an initial benefit for at-home laser devices, everybody thinks that it's only a one-time fee, however, there are hidden costs like replacement cartridges, attachments, and the need for continuing using other hair removal methods when not getting the desired results.
While professional laser hair removal is more affordable than everybody thinks and a cost-effective investment that needs to be done for long-lasting results. Look for places that offer laser hair removal packages and great discounts, like Renew Esthetics Medical SPA.
Just like other at-home hair removal methods, when the process is up to amateurs there will be some areas missed in the process, because it's hard to be as accurate as a professional, understandably, a professional knows how to follow protocols and steps to avoid missing areas. So, if you are doing large or hard-to-reach areas you won't probably be satisfied at the end with the results.
TIME-CONSUMMING & COMMITMENT
If we think on the self-inflicted pain from at-home sessions, it definitely adds more time to each treatment. As opposed to having a professional who knows how to handle the device to help you to go through a painless process, you may find yourself having to take frequent breaks in order to cover only one area.
On the other hand, to see results, you must have a session at least once a week for seven weeks in a row, and it usually require many more treatments compared to in-office sessions because as we explained before the power level is lower on at-home devices. So, if you have beauty commitment issues or a tight schedule, this is not the ideal solution for you.
To sum up:
While some at-home devices have been proven to be effective, they are best for a very specific type of skin and hair colors. So, according to Medical Experts the best way to get completely hair-free is with professional laser hair removal specialists.  
When getting professional laser hair removal in medical office you will be safely treated according to your skin needs with a customized treatment with medical oversight.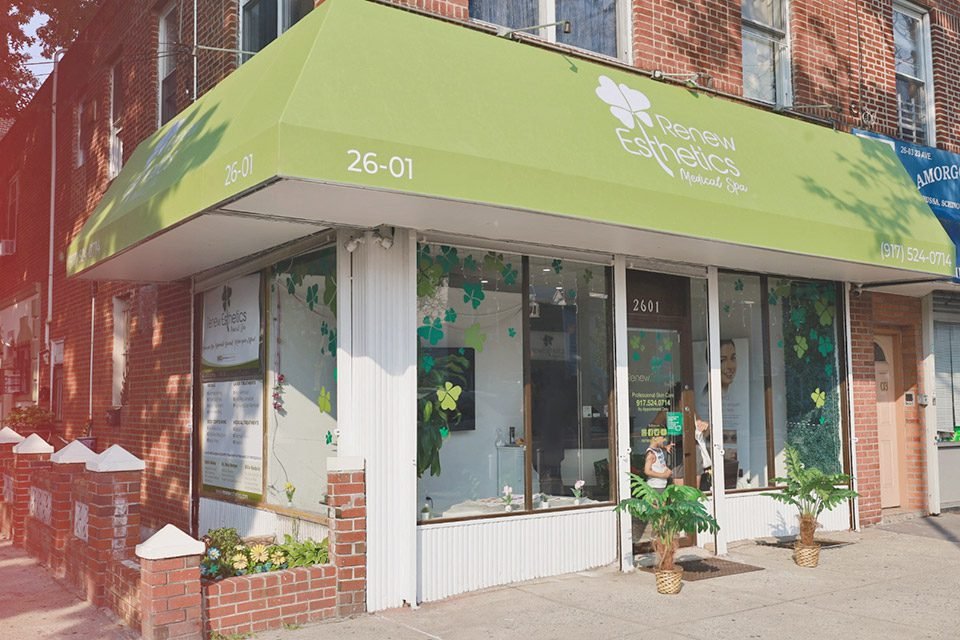 Renew Esthetics MediSpa strongly believes that laser settings should be customized to each patient.
There is not a "one size fits all" approach to laser treatment. In fact, this type of thinking can be very dangerous to patients. All our treatments are customized to your unique skin condition for optimal results.
Schedule a Consultation with our Skincare Experts.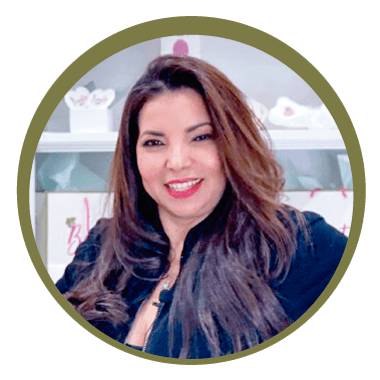 Laser Hair Removal Expert
Nurse, MBA – Marketing, NYS Licensed Medical Aesthetician & Certified Laser with more of 15 Years Experience