Wondering what you can do to treat wrinkles, reduce age spots, tighten skin or get glowing skin? Laser skin rejuvenation uses FDA approved technology and can do wonders for your skin. This is why we bring a guide for you to learn everything you need to know 
Now, let´s go inside of the laser skin Rejuvenation world.
Laser skin rejuvenation is a skin procedure that uses a laser to improve the appearance of the skin, sun-damaged skin, scars caused by acne, chickenpox or injuries or treat minor facial flaws.
Skin Rejuvenation with Laser
Why to choose Laser Skin Rejuvenation?
Laser skin rejuvenation is able to treat a range of skin concerns and offers the following aesthetic benefits:
Improves skin tone and texture
Reduces pore sizes
Improves appearance of acne scarring, liver spots and age spots
Provides a younger-looking and healthier skin
Smoothes out wrinkles and fine lines
Can be used to treat the neck and facial areas including the delicate skin around the eyes and mouth.
The number of laser skin rejuvenation procedures has increased through the years due to the multiple benefits that it provides to the skin. Through LSR, people can get quick and effective results without needing to undergo plastic surgery.  
A laser is a device that emits light through a process of optical amplification based on the stimulated emission of electromagnetic radiation. LASER is the Acronym of Light Amplification by Stimulated Emission Radiation.
Who is a good candidate for laser skin rejuvenation?
Scars from acne.
Uneven skin pigmentation.
Non-responsive skin after a facelift.
Fine lines or wrinkles around or under the eyes, forehead, or mouth.
So, once you decide that laser skin rejuvenation is the best option for you, you need to know certain things.
What do I need to know when considering Laser Skin Rejuvenation?
Treatments may hurt or it may not, patients and doctors commonly compare the sensation felt during laser treatments to a rubber band snapping against the skin.
People with a dark complexion can undergo laser skin rejuvenation 
Who performs the procedure can influence your results. Be cautious and wise when choosing the LSR clinic. 
 Specific health conditions or medications can affect the results.
It takes multiple treatments; the number of procedures typically depends on the individual's concerns and skin type.
Once you complete your treatment, the results last for a long time.
Although laser skin rejuvenation is a non-invasive procedure, you may require some downtime depending on your health and skin healing condition.
Since the laser skin rejuvenation is considered a medical aesthetic treatment, the initial consultation is a very important step prior to getting the treatment. At the consultation, the aesthetician will inform you all important factors about the treatment to take into consideration, and you will be able to determine whether to proceed  or not, without any obligation.
Why to get an Initial consultation prior to getting the treatment?
The pre-treatment consultation allows your laser therapist to better get to know you and your skin type, and is an opportunity for you to better understand what your treatment will entail. 

During the consultation process, the aesthetician will discuss the following with you:

Review your medical history. Be prepared to answer questions about current and past medical conditions. Tell your aesthetician about any medications you're taking or have taken recently, particularly those that might make your skin sensitive to the sun, as well as any cosmetic procedures you've had in the past.

Complete information about the treatment: How LSR works, the skin cycle, the treatment process and factors that will determine your results, pre-treatment and aftercare requirements and frequency and amount of treatments.

Discuss your expectations. Talk with your aesthetician about your motivations and expectations, as well as the potential risks. Make sure you understand how many treatments you might need, how long it will take to heal and what your results might be.

At the consultation, you can ask to look around the procedure rooms, so that you can make sure that you will get the best services.

You should also spend some time looking through before and after photos. Alternately, you could ask them to show you testimonials written by previous clients.

Costing is an important aspect; your previous research should help you understand what exactly the ongoing market costs are, when it comes to LSR. 

Once this is completed and you are happy to proceed with the treatment, there are some steps that you need to follow in order to achieve the best results. 
What are the steps prior to getting laser skin rejuvenation treatment?
Do not use skin care products such as Retin-A, OBAGI, or any face cream supplement that contains Hydroquinone or Glyquin for one week prior to treatment.

If you have a history of cold sores antiviral therapy, maybe be started one day before treatment and a week after treatment.

 

Do not use self-tanning lotions or tanning booths two weeks prior to your laser treatment. Do not sunbathe two weeks prior to your appointment. Any patient arriving with a tan or sunburn may be rescheduled due to the sensitivity of the procedure to altered skin color and for the sake of your own safety.

Please avoid caffeine the day of your treatment and drink 8-10 glasses of water daily to keep your skin hydrated.
Due to the Covid-19 crisis, centers specialize in lasers must follow some protocols to keep patients safe.   Make sure that the place you choose follows the next steps.
What are the rules that must follow for safety?
All social distancing guidelines must be strictly followed. 
The medical staff must wear gloves & masks at all times.
Wear a mask or face covering & use hand sanitizer while in the spa
 Use disposal material to cover your shoes with medical protectors and clean your hands with wipes.
You will be required to take a body temperature screening upon your arrival.
You must wash your hands once you´re in and once you´re out.
Don´t take anyone to the appointment with you, this includes partners, children, friends and pets.
There are some normal sensations after your laser skin rejuvenation session, so after leaving the place, you should follow some steps to keep the results.
What to expect after LSR?
Some patients will notice immediate results, while others may see gradual results that appear over time. 

Typically, most patients see noticeable results after three treatments with enhanced clearance and quality of skin occurring after each subsequent treatment.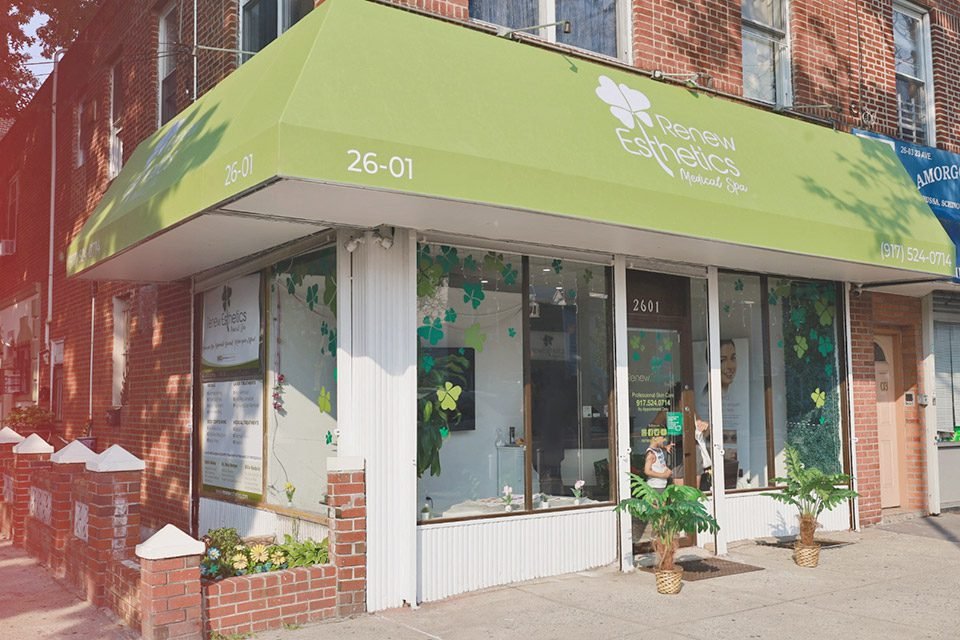 Laser treatments near me: At Renew Esthetics you can find professional laser skin rejuvenation treatment, just need to come for an initial consultation and after a professional evaluation we can guide you on the best option for your skin type and needs.
We are a Medical SPA located in the heart of Astoria that focus on providing professional quality services using FDA approved technology and following all safety protocols to make sure that our services fulfil their expectations.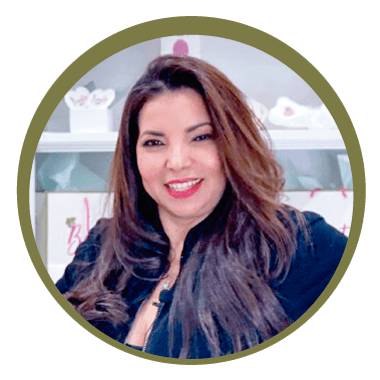 Nurse, MBA – Marketing, NYS Licensed Medical Aesthetician & Certified Laser with more of 15 Years Experience