Peeling Treatment in Astoria NY
Reduce Wrinkles and skin texture with Chemical Peel.
Schedule an initial with our Skincare Experts:
By clicking here, you accept the processing of personal data by Renew Esthetics to receive information about services that the organization believes has potential interest to me.
Miss Universe Visits Renew Esthetics Medical Spa
At Renew Esthetics, we had the pleasant VIP visit of the integral beauty over the years, and in this first chapter she explains the importance of personal care.
Enjoy this "Integral Beauty" series with our CEO and skincare Expert Idalis Bailey as host, only here at Renew Esthetics Medical SPA 💚
Subscribe to our YouTube Channel
IMPROVE YOUR SKIN WITH PEELING
If you really want to see a difference in the appearance of your skin, you should consider a professional treatment. Chemical Peels are used to improve the texture of your skin, brighten, reduce lines & wrinkles, lighten pigmentation, even out skin tone, as well as treat conditions such as acne and rosacea.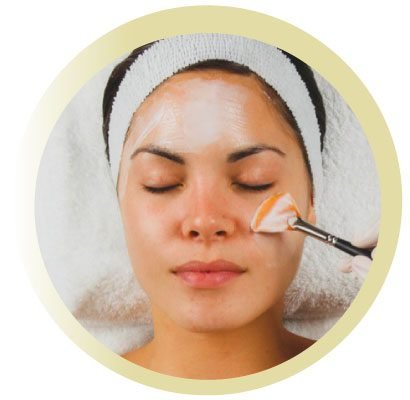 A peel is a means of chemically exfoliating the skin by breaking down the intercellular glue that holds together dead skin cells. This "shedding" of dead skin in turn speeds up the CTR, or cell turnover rate, bringing new skin to the surface at a faster rate. Generally there are three levels of peeling – superficial, moderate and deep/advanced peels.
Does it require anesthesia?
Peels do not require any type of anesthesia.
Can you sunbathe after the treatment?
You should not expose yourself to the sun 15 days before treatment or 15 days after treatment and use sunscreen.
What precautions should be taken after treatment?
It is necessary to use sunscreen after treatment.
What is the best time to get the treatment?
Autumn and winter are the best times for receiving peeling.
Is the treatment suitable for anyone?
It is suitable for almost all people; however, the most common cases to treat are to correct wrinkles, acne, sagging and spots.
How much does it cost?
The peeling prices vary according to the peeling level you need. Therefore, I invite you to an initial consultation to evaluate your skin and determine your skin type, conditions and needs in order to provide you with personalized services. At that consultation we will explain to you everything about the treatment, prices and financing options. If you like what we offer you have the option to start your treatment on the same day.
How does it work?
A chemical peel involves applying one or more chemical solutions. There are different peeling types according to your needs; it may be superficial, medium-depth, or deep. It causes the skin to peel off and even blister, underneath the peeled-away skin is a new and smoother skin layer.
Main benefits?
The peeling treatment is specialized in removing acne scars, sunburns, dark spots and reduces fine lines and wrinkles.
How many sessions are needed?
The number of sessions varies according to your needs.
How long does it take and how often is it performed?
The session length depends on the peeling level; it can take from 15 min to 30 min approximately.
Renew Esthetics Medispa's peels line caters to all skin conditions and offers formulas for superficial, moderate and advanced peeling – depending on the desired result.
Chemical Peels Before and After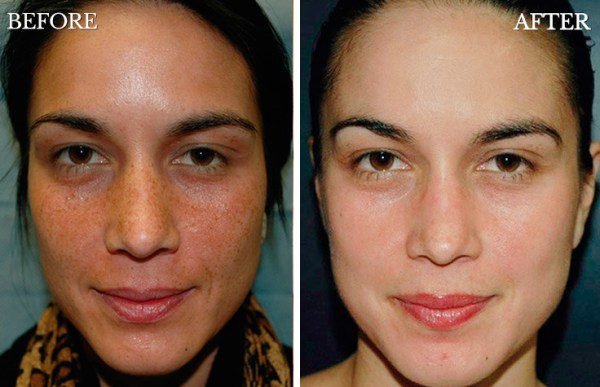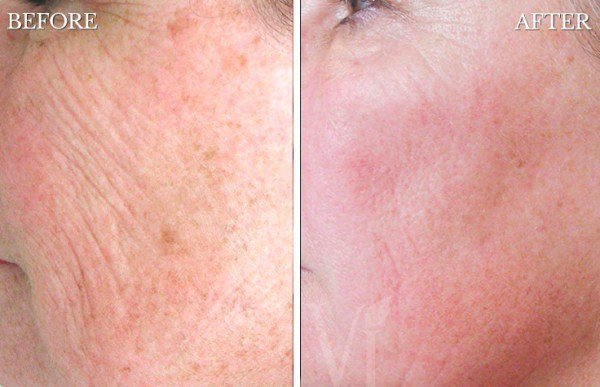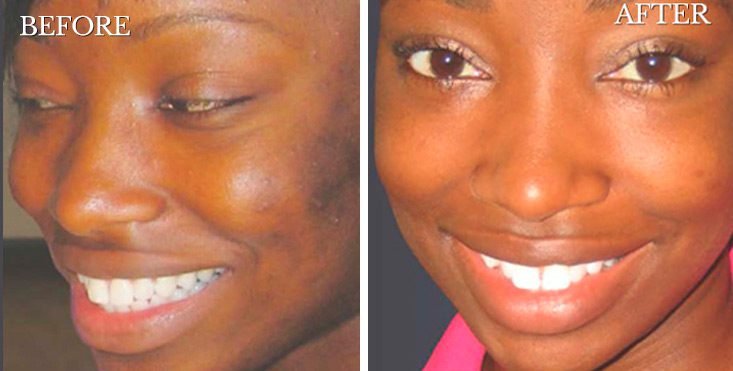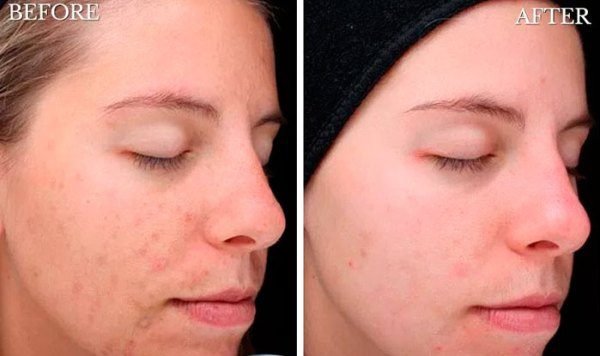 #1 Medical Spa in Astoria NY Genovy Diaz
I was looking for a place like this for a long time, I found it through Annabelle, a colleague of mine who had severe acne and her results were excellent. Today, I am already undergoing my facial rejuvenation treatment with laser, peeling and microneedling. The place is very clean, they respect the COVID regulations, very safe and very professional, I loved their personalized customer service. 100% recommended! Felipe Tehuitzil
Our personal image is very important, Renew Esthetics MediSPA caught my attention when I searched on google for a professional and safe place to have a laser treatment, I found that this place has 5 stars with some good testimonials, today I came to do my complementary consultation and I definitely agree with all the testimonials, Idalis Bailey is very special, she takes the time to explain and educate you how to take care of yourself during and after the laser treatment, the prices are standard or a little higher than other places I visited. I share that it is worth paying a higher price for the quality of personalized service you receive, they have many years of experience, the equipment is new and safe They are also a team of professionals, the treatment was fast and it was not annoying. If you are looking for laser treatment this is the perfect place I recommend it. Perla Villazan
I am so pleased to share today's experience of this awesome place. In I came looking to get my skin renewed, after a long period of abandonment. The owner, a super woman with a really big heart, change not only my skin ( I look AMAZING), but my attitude towards the use of other techniques to improve my looks. Can't thank her enough. Such a professional and sweetheart ! She will be seeing more of me for a long long time ! Totally recommend!