Dermaplaning Treatment in Astoria NY
Makes your face looks like a baby texture, some people says that it is like shaving your face; however it is more than that...
Schedule an initial with our Skincare Experts:
By clicking here, you accept the processing of personal data by Renew Esthetics to receive information about services that the organization believes has potential interest to me.
Dermaplaning is a skincare treatment; it is a superficial procedure
that involves a physical exfoliation using a surgical blade that removes the top layer of dead skin, it is able to remove the fine and vellus hair of your face. It makes the surface of your skin looking smoother and shiner.
So, what do you think about it? Well, let me give you more reasons about why it is a great option for you: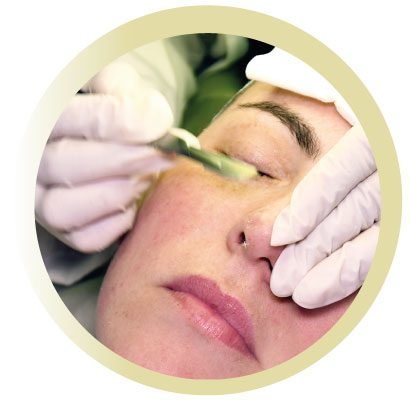 This procedure will remove the unwanted hair from your face without using a razor that can cause wounds on your face. It is safe and removes the dead cells of your skin making it look soft.
Dermaplaning is fast and quick. And it doesn't need recovery time, you can come back to your routine immediately, just need to follow your doctor instructions such as hydration, applying cream
The texture of your skin will be smooth, soft, clean and fresh just after the procedure is done. It also improves the tone of your face by reducing dark spots, blotches and acne.
It is long lasting. One week after you shave your face, you will have to re-do it again, however, dermaplaning effects last up to 4 weeks which is longer than other procedures.
By exfoliating your skin, another benefit of this treatment is that the surface of your skin gets glow, radiant and brilliant.
This procedure is safe for every skin type and patient, including pregnant or nursing moms. There are no exceptions.
Dermaplaning Treatment Before and After