Dermaplaning Treatment in Astoria NY
Makes your face looks like a baby texture, some people says that it is like shaving your face; however it is more than that...
Schedule an initial with our Skincare Experts:
By clicking here, you accept the processing of personal data by Renew Esthetics to receive information about services that the organization believes has potential interest to me.
Miss Universe Visits Renew Esthetics Medical Spa
At Renew Esthetics, we had the pleasant VIP visit of the integral beauty over the years, and in this first chapter she explains the importance of personal care.
Enjoy this "Integral Beauty" series with our CEO and skincare Expert Idalis Bailey as host, only here at Renew Esthetics Medical SPA 💚
Subscribe to our YouTube Channel
Dermaplaning is a skincare treatment; it is a superficial procedure
that involves a physical exfoliation using a surgical blade that removes the top layer of dead skin, it is able to remove the fine and vellus hair of your face. It makes the surface of your skin looking smoother and shiner.
So, what do you think about it? Well, let me give you more reasons about why it is a great option for you: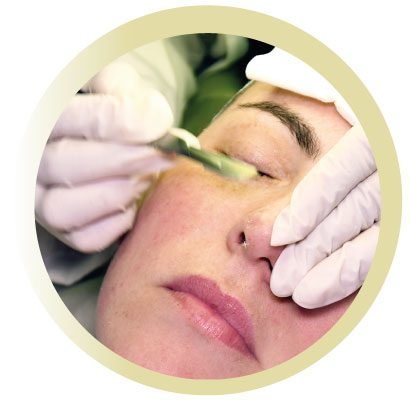 This procedure will remove the unwanted hair from your face without using a razor that can cause wounds on your face. It is safe and removes the dead cells of your skin making it look soft.
Dermaplaning is fast and quick. And it doesn't need recovery time, you can come back to your routine immediately, just need to follow your doctor instructions such as hydration, applying cream
The texture of your skin will be smooth, soft, clean and fresh just after the procedure is done. It also improves the tone of your face by reducing dark spots, blotches and acne.
It is long lasting. One week after you shave your face, you will have to re-do it again, however, dermaplaning effects last up to 4 weeks which is longer than other procedures.
By exfoliating your skin, another benefit of this treatment is that the surface of your skin gets glow, radiant and brilliant.
This procedure is safe for every skin type and patient, including pregnant or nursing moms. There are no exceptions.
Dermaplaning Treatment Before and After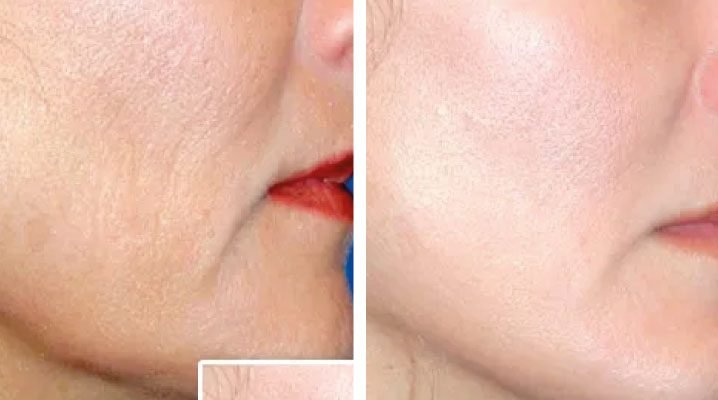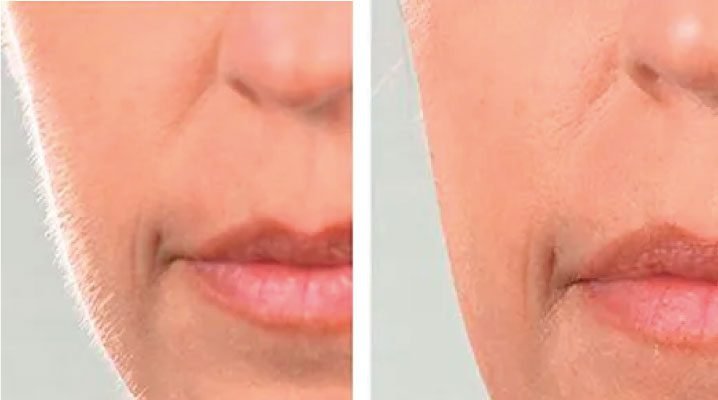 #1 Medical Spa in Astoria NY Genovy Diaz
I was looking for a place like this for a long time, I found it through Annabelle, a colleague of mine who had severe acne and her results were excellent. Today, I am already undergoing my facial rejuvenation treatment with laser, peeling and microneedling. The place is very clean, they respect the COVID regulations, very safe and very professional, I loved their personalized customer service. 100% recommended! Felipe Tehuitzil
Our personal image is very important, Renew Esthetics MediSPA caught my attention when I searched on google for a professional and safe place to have a laser treatment, I found that this place has 5 stars with some good testimonials, today I came to do my complementary consultation and I definitely agree with all the testimonials, Idalis Bailey is very special, she takes the time to explain and educate you how to take care of yourself during and after the laser treatment, the prices are standard or a little higher than other places I visited. I share that it is worth paying a higher price for the quality of personalized service you receive, they have many years of experience, the equipment is new and safe They are also a team of professionals, the treatment was fast and it was not annoying. If you are looking for laser treatment this is the perfect place I recommend it. Perla Villazan
I am so pleased to share today's experience of this awesome place. In I came looking to get my skin renewed, after a long period of abandonment. The owner, a super woman with a really big heart, change not only my skin ( I look AMAZING), but my attitude towards the use of other techniques to improve my looks. Can't thank her enough. Such a professional and sweetheart ! She will be seeing more of me for a long long time ! Totally recommend!