MediSpa Reviews in Queens NY
Renew Esthetics has more than 15 years of experience providing custom skincare services using certified and FDA approved technology that performances great skin results. We are committed to meet our patient's individual needs and help them before, during and after process. We truly believe that happiness comes from inside, therefore, we focus on understanding our patient´s emotional state to make them aware of the real inside beauty.
What compensate us the most is to see the happiness of our patients after leave our MediSpa, that way we measure the results of our efforts to provide with the best skincare services. See some of our patient´s feedbacks that speak louder than us:
"Wonderful experience! Always feel very relaxed and comfortable. Highly recommend laser hair reduction treatment and skin tightening. Very knowledgeable of all products and procedures used!" – Jennifer Mottern
"Amazing service!! Idalis is great, I had the laser skin tightening and it's one of the most amazing treatment I have ever done. My skin looks bright and younger and the glow is spectacular. Love the place and the service" – Deyanira Martinez
"Really enjoyed the setting; nice, clean, and peaceful. Treatment is amazing. Would definitely come again. Highly recommend it"- Jose Cubillos
"I had great experience at spa, there have a magnificent service and really love how they take care my face!! I'm feeling really confident with my treatment!! thanks guys" – John A Rengifo
"Idalis is an amazing therapist. I know I'm in good hands every time I go and the results have been brilliant. Highly recommend!" – Nikki Yarr
"More than a treatment the procedures are a pleasure, Idalis is an excellent person and she's too experienced doing her job, she explains and takes time enough to make sure you choose the best to yourself, I'm very happy and pleased with the results obtained, I highly recommend renew esthetic." – Hernan Marin
Agradecida con el excelente servicio de Idalis, una profesional totalmente confiable pero además, una persona que se preocupa por su comunidad aportando al bienestar y crecimiento de cada persona. La recomiendo totalmente!!! – Blanca Garcia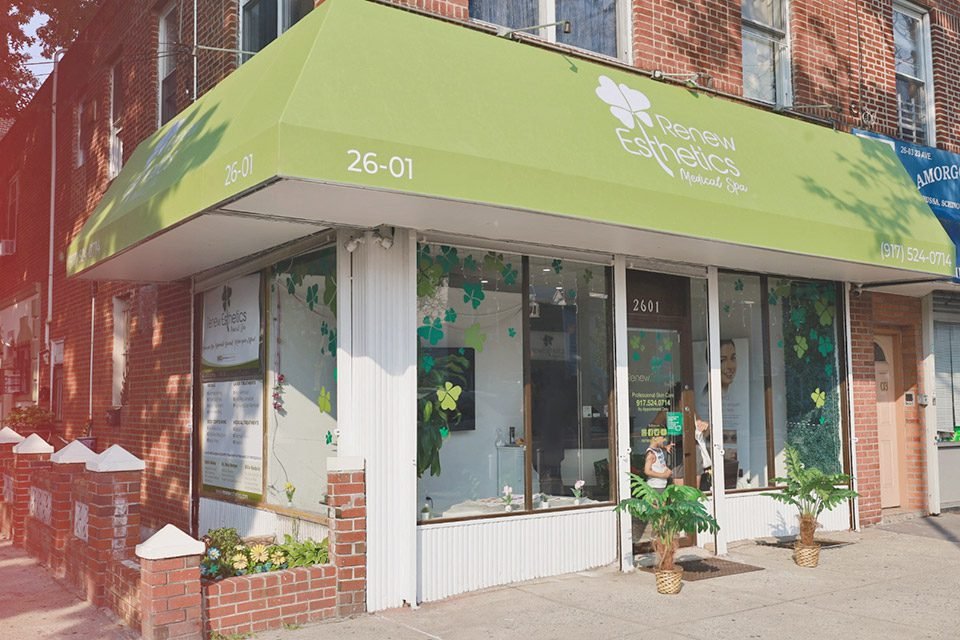 If you want to learn more about us, don't hesitate booking a free initial consultation with our Experts.
We are a Medical SPA located in the heart of Astoria that focus on providing professional quality services using FDA approved technology and following all safety protocols to make sure that our services fulfil their expectations.