Laser Skin Tightening Astoria NY
Our skin often shows the first signs of aging. With Gentle Max Pro Lasaer Candela.
OUR SKIN TIGHTENING TREATMENT
This highly sought after non-ablative skin tightening treatment is achieved by using a laser beam of high-intensity light to deeply penetrate skin tissue. The laser energy heats the collagen proteins to specific temperatures, creating a natural biological reaction which causes collagen to contract and thicken.
The result of tighter, smoother skin is immediate. In addition to the initial thickening of collagen, heating collagen fibers in this way triggers the body's natural wound response. When skin is wounded, our body instantly works to heal the wound by creating new collagen – delivering immediate results to tighten skin and provide long-term tightening.
Book your appointment now and receive a 15% discount on your first treatment, The treatment is non-ablative; therefore no recovery time is required.
By clicking submit, you accept the processing of Personal Data by Renew Esthetics to receive information about services that the organization believes has potential interest to me.


Vew Privacy Policy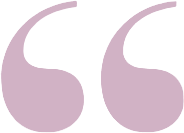 I wanted to get laser hair removed for the longest, I'm so happy I found this place. The staff is so nice and welcoming. I was abit nervous since it was my first time. The progress was fast it didn't hurt at all. I cannot wait for my final results. I definitely recommend this place !!!.
Just came from my laser appointment, I must. Say from the moment you walk in you are greeted with love I truly felt so comfortable. The environment is super clean and organized. I can't wait for all my future treatments here , highly recommend for laser best machine I've experienced laser with. I recommend you purchase the packages amazing deal and quality for what you are receiving. Thank you so much team I'll see y'all soon.
If yout looking for painless hair removal that's the place. YES painLESS ! Yes even in bikini / brazilian area. And on top of it friendly And intimate atmosphere where u feel so comfortable. After first session already amazing results. Also got little gift 😊.
I made an appt via text and they were prompt in responding. I got a confirmation text of my booking immediately. I saw Kelly for brow and lash tint. She did a great job mixing the colors and applying.
My experience here was amazing. If you are looking to try laser hair removal, I definitely recommend Renew Esthetics. Everything is always clean, organized and staffs here are really nice and friendly. They are very quick and efficient. Everything is done with care and professionalism. Thank you for such a great service!
This was the most amazing experience I have ever had with laser hair removal. Very detailed and personalized, great results. Can't wait to be back. Also for a facial the same day (few hours after) because I loved idalis so much - best facial of my life - blackheads totally gone but skin feeling refreshed and comfortable. 10/10.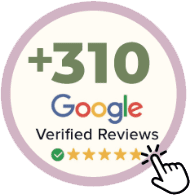 Renew Esthetics has become a company leader in the industry of laser hair removal, laser skin rejuvenation and High Quality Facials in the NYC area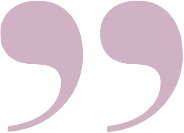 Miss Universe Visits Renew Esthetics Medical Spa
At Renew Esthetics, we had the pleasant VIP visit of the integral beauty over the years, and in this first chapter she explains the importance of personal care.
Enjoy this "Integral Beauty" series with our CEO and skincare Expert Idalis Bailey as host, only here at Renew Esthetics Medical SPA 💚