Laser Hair Removal in Astoria NY
Long lasting laser hair reduction is an excellent procedure that can be very safe and effective with Gentle Max Pro Laser Candela.
Schedule a Consultation with our Skincare Experts.
All our treatments are customized to your unique skin condition for optimal results.
By clicking here, you accept the processing of personal data by Renew Esthetics to receive information about services that the organization believes has potential interest to me.
Miss Universe Visits Renew Esthetics Medical Spa
At Renew Esthetics, we had the pleasant VIP visit of the integral beauty over the years, and in this first chapter she explains the importance of personal care.
Enjoy this "Integral Beauty" series with our CEO and skincare Expert Idalis Bailey as host, only here at Renew Esthetics Medical SPA 💚
Subscribe to our YouTube Channel
Tired of feeling pain by using wax or cut by shavers?
With laser hair reduction there won't be more pain; you'll have long lasting results that work on every skin type.
Why Laser Hair Reduction?
It's Precise:
You won´t miss patches of hair like you might with shaving or waxing. It works well for any skin tone
It's long lasting:
Up to 95% of the targeted hair will be reduced within 6 months. No more stubble from Shaving
It saves money:
No more money spent on waxing treatments or shaving supplies. Pay once for the laser treatment sessions.
It can be done anywhere:
Laser hair reduction can be done on the back, upper lip, legs, underarms, bikini area & more
It's Easy:
The treatments are fast. You can use numbing cream to make it even more comfortable
FAQ about Laser Hair Removal
Does the treatment require anesthesia?
Laser treatment does not require anesthesia.
Can you sunbathe after the treatment?
You should not be exposed to the sun's rays within the following week after treatment.
What precautions should be taken after treatment?
Aloe Vera can help calm skin and is known for  its´ moisturizing, repairing and soothing properties.
When is the best time to get treatments?
The best time to schedule laser hair removal is during the fall and winter. This is due to the fact that during the fall and winter, you'll have limited sun exposure.
What is the ideal age to start the treatment?
There is no minimum age to start treatments although experts recommend waiting until puberty and if female that her menstrual cycle has begun.
Is the treatment suitable for anyone?
Overall, laser hair removal is safe and effective for most people.
How many sessions are needed?
The laser treatment is a process that requires 6 to 8 sessions in order to get the desired results.
How much does it cost?
Prices vary according to the size of the areas that you wish to treat. We offer free consultations in which pricing will be determined based on your needs.
How does it work?
Laser hair removal works by using concentrated light to affect hair follicles, which are small cavities in the skin from which hair grows. The hair follicle absorbs the laser, which is attracted to the hair's melanin pigment, and the hair vaporizes instantly.
Main Benefits?
The laser hair removal helps to remove unwanted hair, eliminates folliculitis and improves the skin texture.
How long does the session take?
The session time depends on the area treated. Small areas such as lips can be as quick as 10 minutes.
Forget about
traditional body hair reduction methods.
For patients who suffer from excessive/dark facial and body hair or frequent ingrown hairs, laser hair reduction can dramatically improve self-esteem and the quality of their lives.
You can forget about unwanted hair by
getting Laser technology.
There are many lasers that claim to permanently reduce hair. There are also many practitioners who perform these procedures. The overall results are highly dependent on selecting the correct laser and practitioner. Renew Esthetics MediSpa strongly believes that laser settings should be customized to each patient. There is not a "one size fits all" approach to laser treatment. In fact, this type of thinking can be very dangerous to patients.
LASER HAIR REMOVAL BEFRE AND AFTER
#1 Medical Spa in Astoria NY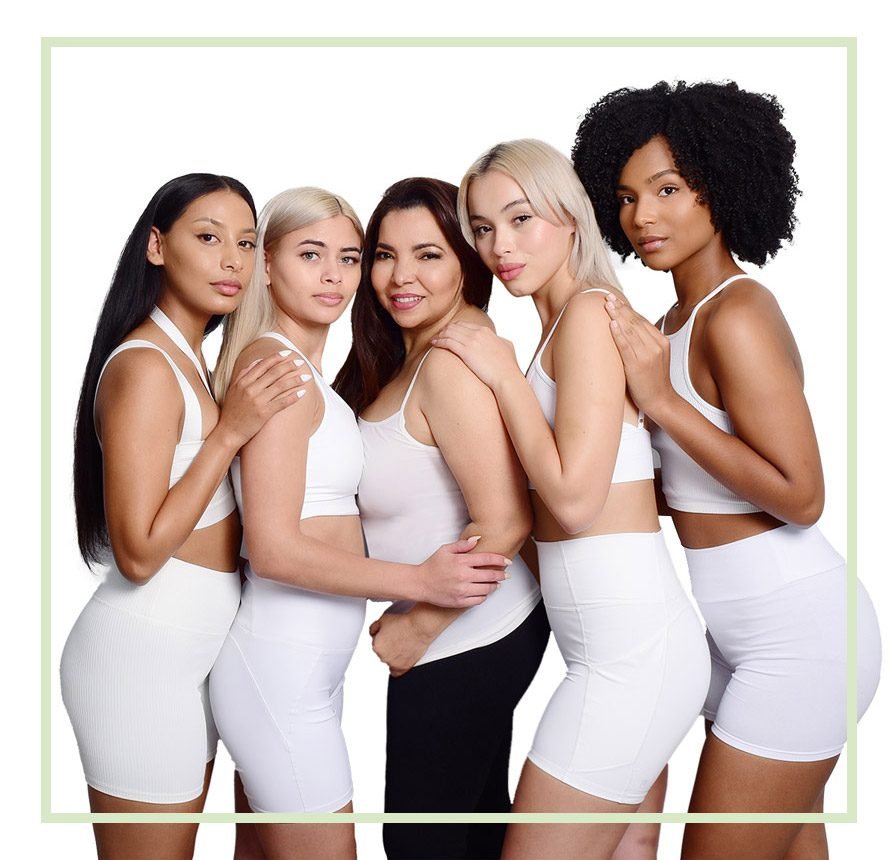 Inclusion and diversity are at the heart of the
Renew Esthetics culture.
We are committed to provide an environment where all patients that visit us can be themselves, embrace differences and feel included and accepted as they are. We continue to learn and work every day as the world continues to evolve,this is our pride and goal. When everybody feels supported and accepted, we all win and live happily. Alejandra Mejia
I love this place. I come here for several procedures. I come here for laser removal, chemical peeling and láser juvenil which has improve my skin. I already see results and I have only made one session of all the procedure. I recommend this place. Jaclyn Golia
I very much enjoyed my experience! I have been to another studio for laser hair removal before and this was more personal, professional and less painful. I felt welcome and comfortable from start to finish. I will definitely be going back. Hani Elhor
This was the most amazing experience I have ever had with laser hair removal. Very detailed and personalized, great results. Can't wait to be back. Also for a facial the same day (few hours after) because I loved idalis so much - best facial of my life -