Summer tends to get hard on those who suffer from acneic skin due to hottie and damp weather conditions, however, fall is here and our skin may feel relieve after all, right? 
Well, this is not a good time to let your guard down either, we have some news about fall season:
6 tips to get acne breakouts away in fall
Bad ones
Aside from the stress of school and work that can cause breakouts, the seasonal shift can also contribute to acne, along with increased dryness. As the seasons change and the weather becomes cooler, all skin types may start to feel more dry and even sensitive.
Good ones
As the weather cools down, the wind picks up, and the heater turns on, this becomes the perfect time to go through professional skincare treatments that will hep you to deal with acne problems effectively.
Understanding this, we need to know that although there´s chance to get seasonal breakouts there is a solution if we give proper care to the skin during these months right before serious cold gets in.
How Fall season affects the skin?
For some people who enjoy cold, the shift from summer to fall usually comes with collective sighs of relief if. This shift however causes a fluctuation in temperatures and humidity, requiring the skin to adjust to the new conditions immediately, as a consequence, the body produces less moisture than usual, leading to higher chances of skin sensitivity, irritation and dehydration.
And dehydrated skin is the worst condition when it comes to acne, why? Let me explain this process to you: The lipid layer, the protective barrier around your skin cells, has a wide variety of roles: as sources of energy in the case of fatty acid oxidation, as growth regulators, as structural molecules and as a water barrier maintaining skin health and keeping harmful outsiders like bacteria, viruses, and fungi away. On the other side, when the skin is dehydrated, the lipid layer is unable to perform these functions, causing inflammation and irritation.
However, despite being subject to dehydration, the skin powers through and continues to produce oil, making dried skin cells to combine with the produced oil, plus bacteria residing under the skin surface, all this will cause clogged pores for sure. Warm and thick clothing during fall doesn't help either, it ends up irritating the skin and causing acne even worst, this is exactly what we know as seasonal acne.
But don't worry! This is totally normal, and this is why we are here for, you can do something about it. Checkout the following skincare tips to deal with acne:
1. Let's talk about Exfoliation!
It is very important to keeping pores clean, maintaining a blemish-free complexion, which includes exfoliating often, especially those with acne-prone skin, scrubbing once a week is a very good option.
But it's not just how often you exfoliate that's important; it's also what you're using to remove that dead skin before it settles into your pores.
The actives used to exfoliate will vary according to your skin type, for instance, if you have sensitive skin, we recommend avoiding strong chemical exfoliants like salicylic acid, alpha hydroxy acids, and retinoids, although these active ingredients can have beneficial effects on acne, it actually increases epidermal water loss and further exacerbate problems of dryness and irritation.
This theory also applies for natural exfoliators, there a thousand of recipes to choose from. I'll leave you a good fall season recipe for you to try:
Pumpkin spice sugar scrub
This is an amazing scrub that will smooth and exfoliate your skin
Ingredient: 1 cup brown sugar, 1/2 cup oil almond, olive, or coconut work best, 1/2 teaspoon vitamin E oil (optional), 1 teaspoon pumpkin pie spices or 1 teaspoon cinnamon and a dash of nutmeg and 1/2 teaspoon real vanilla extract
Instructions
Place all ingredients in a bowl and mix together. You can add more or less oil to your liking. Soften your coconut oil in the microwave if needed before mixing.

Store in an airtight container. Since this recipe doesn't contain any preservatives, it's best if it's used within a month or two.
2. Moisturize like your skin depends on it
If there's one step that you can't miss during fall and all cold months, it is moisturization. The low temperatures of fall leave the skin at its weakest point, making it easily prone to flakiness and acne. To prevent seasonal acne breakouts, you need to make sure to moisturize every day at least twice a day, it is a key step of your skincare regimen.
Now, when choosing a moisturizer make sure to select a product that contains more than 70% of an active moisturization ingredient, and that suits your skin type. Ask a professional for a personalized recommendation.
As already explained, when the skin is dehydrated, it produces more sebum as a way to compensate the loss of moisture which cause acne breakout due to oil trapped in the pores. 
So, the best way t keep skin well hydrated is by drinking enough water, I think water is the most beneficial skincare step no matter what skin condition you're dealing with, it provides hydration from inside out, the only you need to do is to drink at least 8 glass of water per day, easy-peasy, right?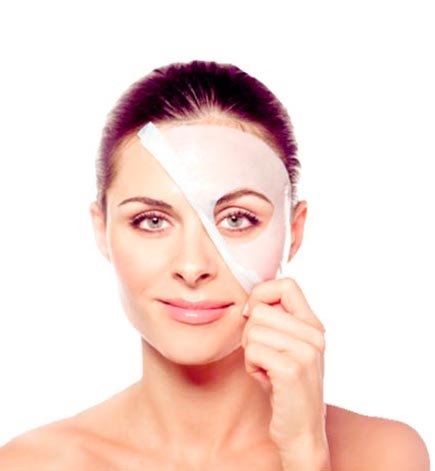 This is another essential skincare step all year round no matter what is going on your skin, it is the best way to keep skin protected from sun rays which are very harmful for the skin health.  
Apply sunscreen before leaving home and re-apply as many time as you need during the day, use a sunscreen that suits your skin type needs, this will help in preventing the appearance or darkening of acne scars.
Beside of regular face scrubs to remove dead skin cells, it is also important to wash the skin gently every morning and night to cleanse it of excess oil, dirt and sweat, it will help keep fall acne away out of your end-of-year concerns.
Plus, use a gentle cleanser that contains moisture ingredients that help your skin to be cleaned and keep moisture inside. 
6. Have an acne-free fall with personalized professional treatments
In case homecare doesn't still work, there are some professional treatments that we can recommend to treat acne efficiently:
Chemical Peel:

Chemical peels rapidly exfoliate the skin, allowing dead skin cells to shed more effectively. By keeping dead skin cells and excess oil from clogging the hair follicle, pore blockages and pimples can be reduced.

Laser Skin Rejuvenation:

Laser focuses light on the top layers of your skin to break up scar tissue. At the same time, the treatment encourages new, healthy skin cells to grow and replace the scar tissue.

Laser Hair removal:

Eliminating hair with facial laser hair removal will significantly reduce breakouts because the bacteria will no longer have the hair to cling to. Plucking and waxing don't provide the same alleviation as removal because it isn't permanent.

Medical Facials:

Besides keeping a strict and effective skincare routine, monthly professional facials are necessary too, they have a great impact on our skin health by providing a personalized deep cleansing treatment according to the skin condition, specializing in removing dead skin cells, extracting dirt, blackheads, pimples and oil from the skin and nourishing your face with professional products that meet the skin type and needs.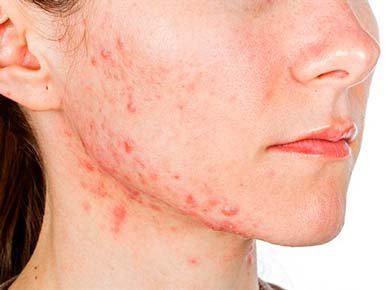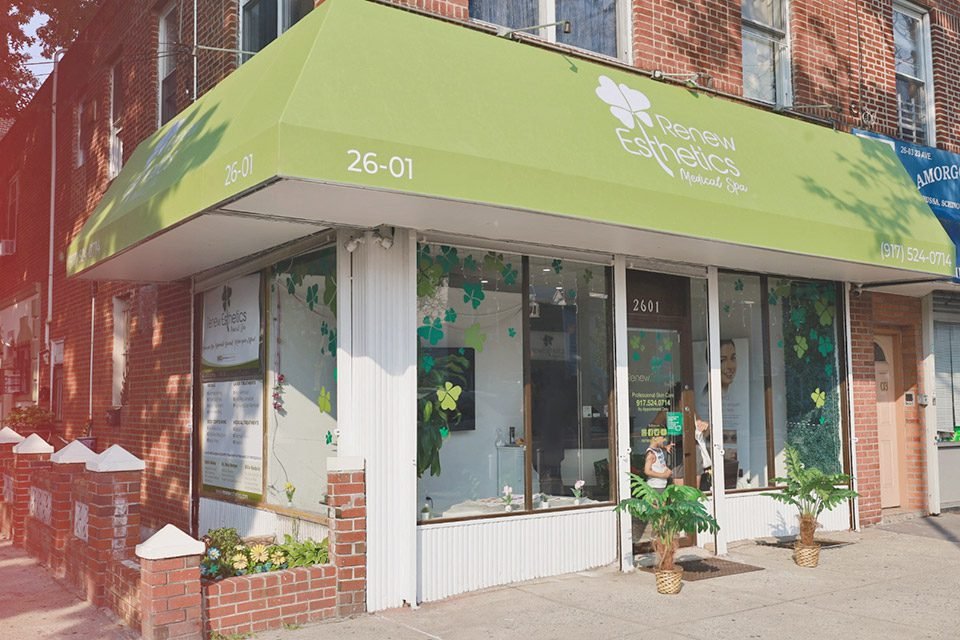 At Renew Esthetics Medical SPA, we have personalized acne treatments that include any of the procedures above, however, in order to provide a personalized package, we invite you to a free initial consultation so our skincare experts can evaluate and determine the best course of the treatment that suits your needs. We have amazing discounts on acne treatments this season!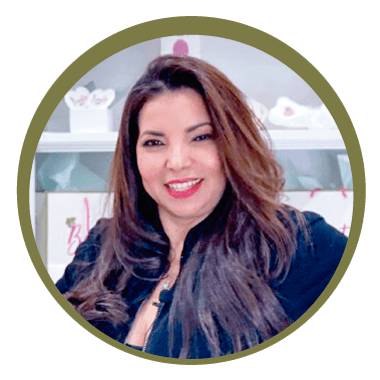 Nurse, MBA – Marketing, NYS Licensed Medical Aesthetician & Certified Laser with more of 15 Years Experience