During summer, the skin has a natural glow, the moisture stays in the skin and protects its barrier, but as we transition into autumn and the weather changes, the way our skin reacts to the new temperatures changes too. Dry and cold air starts to break the moisture barrier and affects the skin in deep.
Healthy skin in Fall
So, it´s crucial to change up your skincare routine in fall for maintaining healthy, happy skin. Here are the 7 golden rules for healthy skin in fall:
1. Thicker Moisturizer
Once fall arrives, you need to go back to your thicker moisturizer, it´s very important to keep skin moisturized to help renew and reinforce the damaged skin barrier. Hyaluronic acid serums are great, they will help prevent moisture loss and retain hydration, switch from lotions to creams, they provide a stronger oily barrier and for super-sensitive skin, use moisturizers that contain elastin, collagen or aloe. The best times to moisture are right after your shower, when your skin is still a bit damp, before going to bed and in the morning before makeup.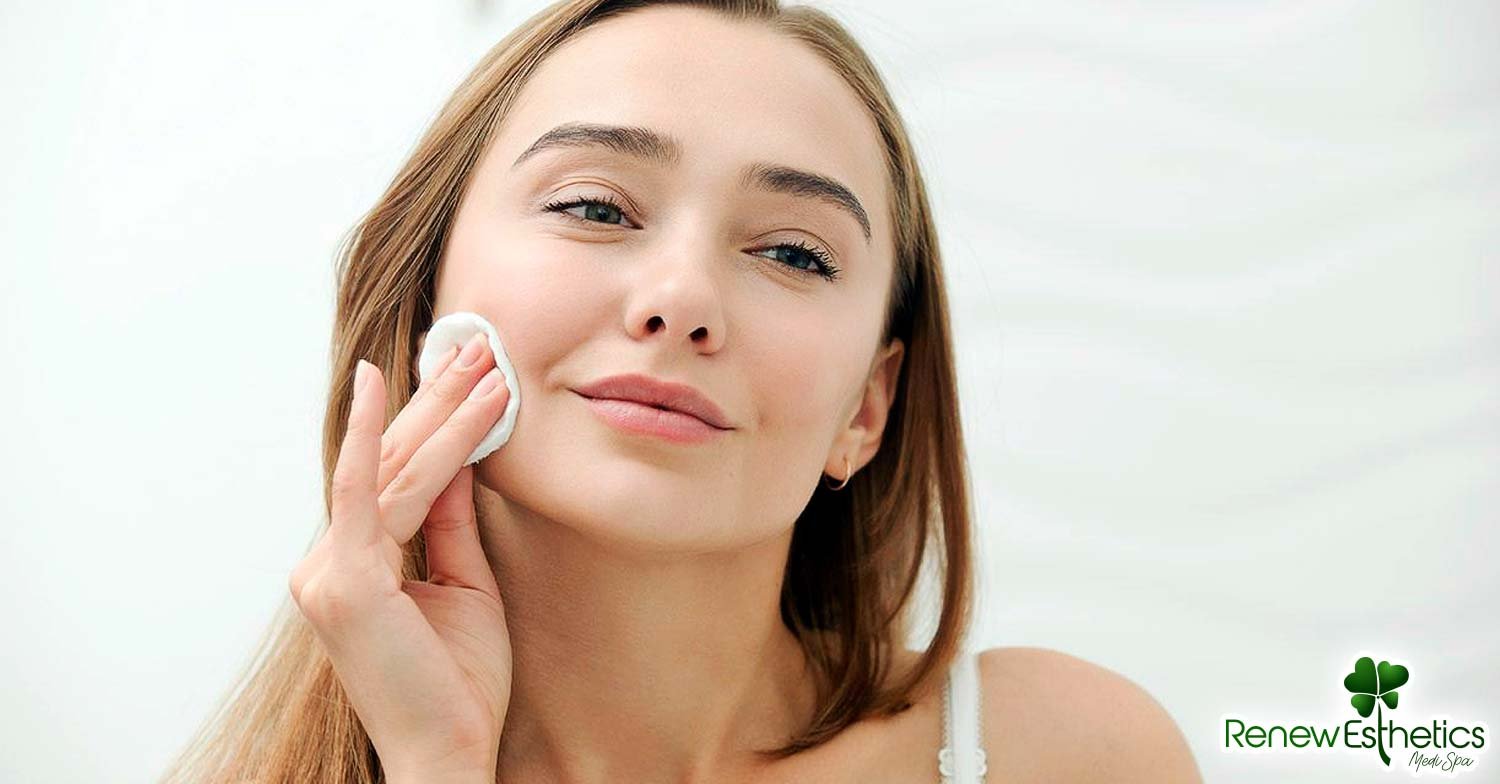 2. Cleansing is key
It´s fundamental to keep your skin clean and free of accumulated dirt, cleansing morning and night is key for your skin care routine, this step that doesn´t change all year round. Milk or cream cleansers are good enough, so you can keep them in fall. However, for drier skins you can use light weight cleansers or oils that help replace lipids lost and reduce flakiness. Also, check for cleansers that contain antioxidant properties, they help ease inflammation.
3. Keep your sunscreen
While UV radiation is greater during the summertime, it's still present throughout all four seasons, so, wearing sunscreen is another step that can´t miss in your skincare routine. You can use a lighten SPF as a mineral-based SPF or use a facial moisturizer with a minimum of SPF 15 and reapply a couple of times during the day.
4. Autumn Exfoliation
Exfoliants are great; however you should decrease the use of exfoliant masks in fall, we recommend you to exfoliate once or twice a week as top, so your skin don´t get drier than it will naturally get in fall. Therefore, oil-based scrubs are a wonderful exfoliant option because they exfoliate and hydrate the skin at the same time.
5. Use a Lip Moisturizer and Add Eye Creams
Adding specialized moisture products for your lips and around the eyes to your skin care routine is fundamental in colder months. Protect your lips to prevent dry, cracked lips in winter and protect the delicate zone around the eyes to prevent any aging signs.
6. Monthly facials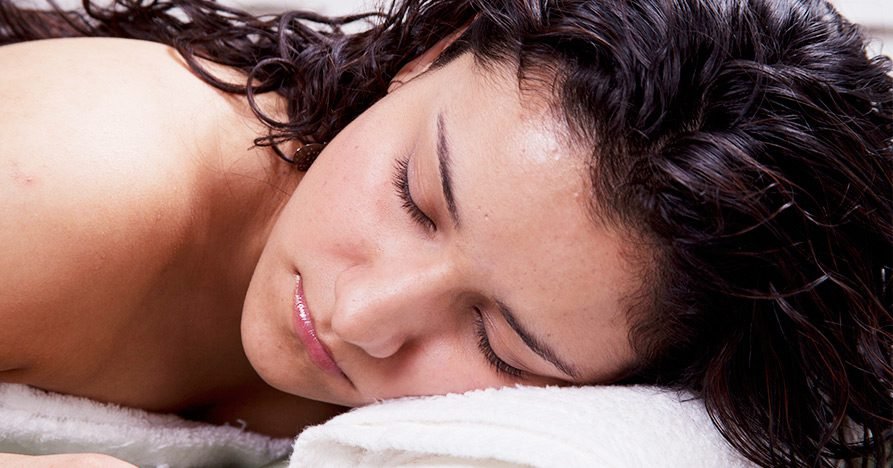 Monthly professional facials are necessary too; they have a great impact on our skin health. A facial provides deeper exfoliation and cleansing than the ones you can achieve at home, it also helps reduce fine lines, age spots and relieve dehydrated skin and fights external factors that may have an effect on the skin (such as dried air) which can cause the skin to appear dry.
7. Chemical Peel
Post-summer, skin may need a peel, a treatment that uses a combination of exfoliating acids to remove dull and dead skin cells from skin's surface and keep it looking fresh and radiant. As this is not an everyday treatment, it should be performed by a skin care specialist who would be the most qualified person to apply the products that best fit into your skin condition.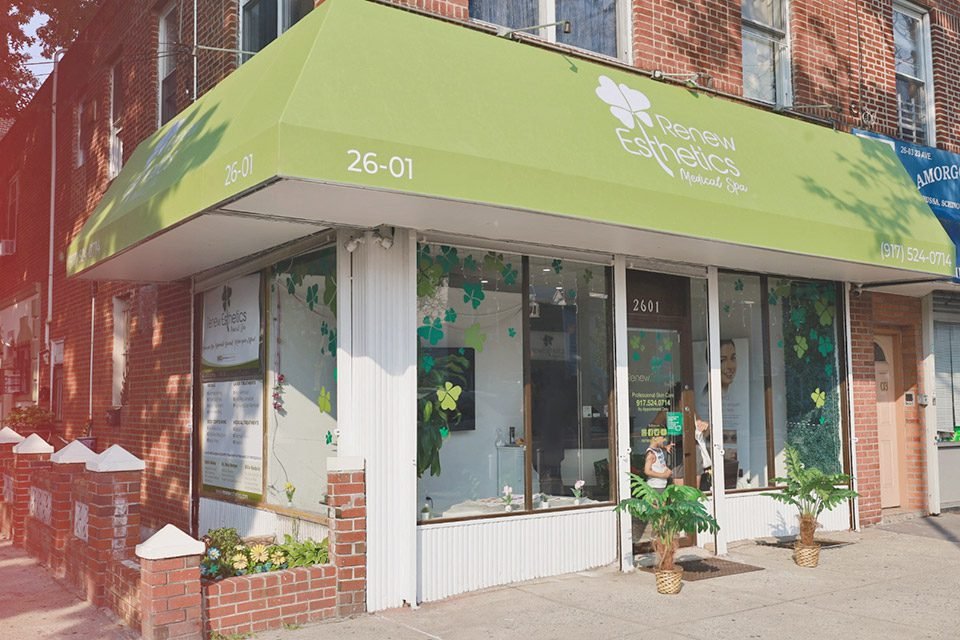 If you want to learn more about our medical facial treatments, don't hesitate booking a free initial consultation with our Experts.
We are a Medical SPA located in the heart of Astoria that focus on providing professional quality services using FDA approved technology and following all safety protocols to make sure that our services fulfil their expectations.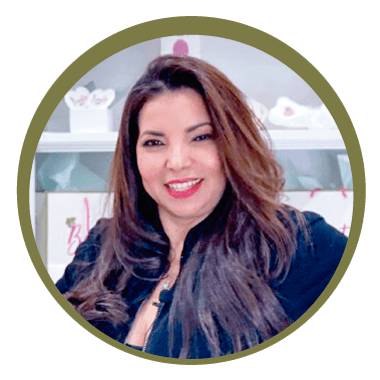 Nurse, MBA – Marketing, NYS Licensed Medical Aesthetician & Certified Laser with more of 15 Years Experience