Laser Facial or Microoneedling?

I´m pretty sure you´ve heard about laser skin tightening treatment, it is amazing to reduce wrinkles, fine lines, acne scars and dark spots from the skin. But on the other hand, we have microneedling which is also rejuvenation treatment that is getting very popular in the market. Even though there's a big difference in the way that both treatments work, they provide with similar benefits, that is why most people are not sure what is the best option for them. Here we will explain to you their difference and benefits so you can make the right decision for your skin:

Know these Facial treatments:
How do they work?
Microneedling is the mechanical method of creating thousands of tiny channels of injury all over a treatment area that force the skin to heal. The results are not selective to a specific problem, but you can see improvement in many issues by nature of causing collagen regeneration and skin turnover.
While, laser skin tightening is a non-invasive treatment that uses a light as energy, which allows lasers to have a specific target to treat in the skin, such as brown spots, scars, pigmentation and more, without damaging surrounding unaffected tissue. It's a very selective treatment.
In general, both treatments are used to heal certain types of skin concerns, such as acne scarring and rejuvenation.
Pros and cons of microneedling?
Pros of microneedling include a relatively quick recovery time (about a day or two of a light sunburn appearance) and less potential side effects. It's also safe to use on all skin types.
The cons of microneedling are that the results are often subtle. It can take numerous microneedling treatment sessions to achieve the results you desire, and still, some conditions are best treated with a laser.
At Renew Esthetics you can find both treatments
So just need to come for a free initial consultation and after a professional evaluation we can guide you on the best option for your skin type and needs.
Pros and cons of laser skin treatments?
In the hands of an experienced physician, laser treatments can often provide quicker, more dramatic and long lasting results than microneedling treatments.
As lasers deliver heat to the skin we see more side effects (such as temporary darkening or bruising) and longer downtime due to post-treatment swelling and redness
Summary
If you're looking to be more proactive about taking care of your skin, microneedling is a quick and easy way to do so without much risk. On the other hand, if you have a specific problem you would like to address, it may be the case that you are better suited for a laser treatment to meet your goals.
It all depends on what you are trying to address, but for more drastic results you can also target specific issues with a laser and then perform microneedling for all over skin rejuvenation on the same day.
The best wrinkles treatments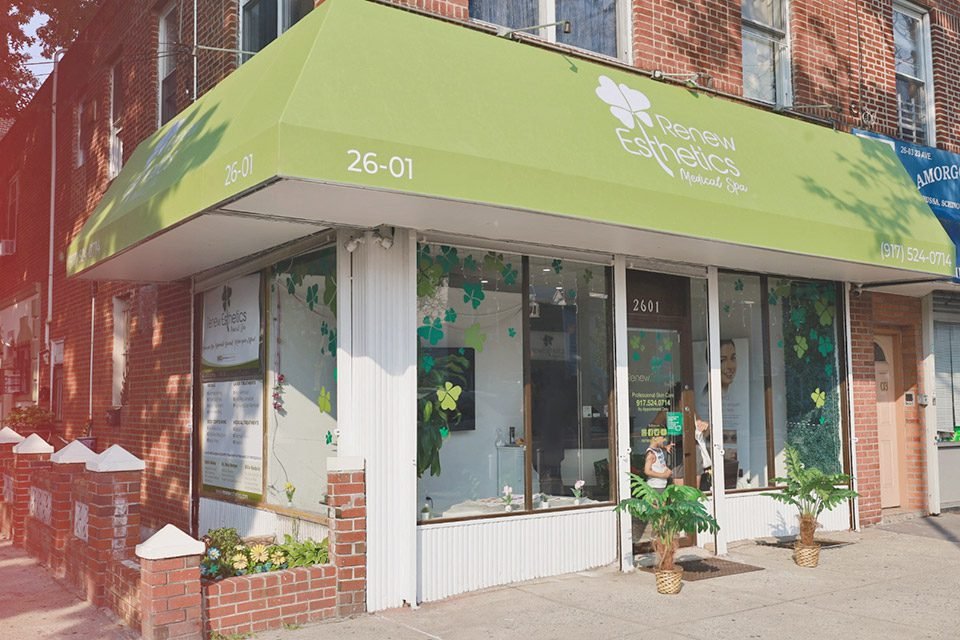 Renew Esthetics Medical Spa, the best in Astoria NY
Our Medical SPA treatments are performed by licensed medical aestheticians and certified laser technicians with over 10 years experience under our medical director Dr. Roly Borges.
In our Medical Spa treatments, we only use environmentally, friendly products developed with specialized therapeutic ingredients from around the world. These treatments enhance both the inner and outer beauty of our patients.