Microneedling is leading the top list of non-invasive rejuvenation skin care treatments and for good reason. This treatment offers a variety of benefits that can bring out the best version of your skin through a kind of simple process that involve a pen that uses 11 super-tiny needles in the tip FDA approved which can be adjusted by the professional according to the patient's needs.
This treatment is actually minimally-invasive working as a collagen induction therapy to promote rejuvenation and a host of skin-boosting benefits. Microneedling basically makes the skin glow after just one treatment and continues to improves the appearance of the complexion for months after the session.
Now, let's see the biggest Microneedling benefits
1. It treats a wide variety of skin conditions:
One of the biggest benefits of the microneedling is how amazing it works in the skin to provide multiple benefits by treating different type of conditions, so it is a treatment very versatile. Within the most common ones, we can name:
Fine lines and wrinkles
Sagging skin
Acne scars
Other forms of scarring on the face and body
Stretch marks
Enlarged pores
Sun damage
Hyperpigmentation
Dark spots
Age Spots
Acne treatments
All of these can be reduced or totally eliminated with microneedling, and it can even improve several conditions at once. Microneedling stimulates the growth of collagen, so your skin looks younger and brighter.
Medical Microneedling in Astoria NY
2. It improves the overall complexion of the skin
Another benefit of this treatment is that even if you don´t have a specific skin condition or major skin issues as some of the mentioned before, you can still enjoy some of the microneedling benefits.
The deep penetration of products into the skin provides intense hydration, so it works like a collagen induction therapy that leaves the skin tighter, improving elasticity and providing a fresh look.
Also, it improves the blood flow of the treated area which brings nutrients to the area, and the skin cells are revitalized and get more oxygen. In result, the skin is noticed to be glowing after the treatment.
3. It helps to stimulate hair growth
The same way that the tiny punctures stimulate and increase collagen production, improving major skin issues, the process stimulates the hair follicles in your scalp, encouraging stronger and even new hair growth. 
The process can also work to treat the hair follicles in the skin, providing a better blood flow. As a result, some of the follicles which didn't grow can start growing, and the hair will start growing thicker and stronger.
This is why microneedling is also used to treat hair on the scalp, eyebrows, and facial hair.
4. FDA approved, so it is very safe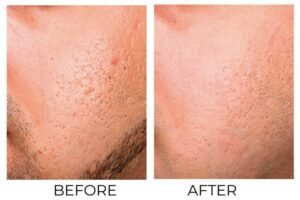 If it is applied by a certified practitioner, microneedling is 100% safe. 
Between the risks mentioned that can present are infection in case of contamination of the microchannels until they've closed up, or permanent scarring. However, these risks can happen if the treatment isn't done right, and that can happen only if you are attending to a non-certified practitioner. 
If you find an experienced practitioner, there's nothing to worry about. Now, you should NEVER do microneedling at-home, why?
It may seem easy to try DIY microneedling, and not only easier but cheaper since tools needed are very affordable and easy to find. But at-home microneedling is too risky and can provide opposite results, even worst, permanent scarring results.
That´s why is better to attend to a professional and experienced medical aesthetician or dermatologist who are certified to treat the skin properly and customized the treatment to your needs, they know the process perfectly to prevent infection and ensure you're achieving the correct needle depth. Plus, the price of this treatment is very affordable and worthy too.
5. Provide great benefits and it´s not invasive
Microneedling uses the body's natural mechanisms to give results, the stimulation of the body's natural ability to produce collagen and that's definitely one of the more important microneedling benefits. There's no need to have any invasive treatments that have more risks, cost more and take more time to heal. 
However, it is important to mention that although microneedling is not an invasive treatment, the patient will require downtime after the session. Remember that we're taking about induction therapy, so the skin will need approximately from 24 to 48 hours to heal and provide desired results. During that time, the patient needs to follow the Skincare Professional instructions, such as: Applying sunscreen in the area, cleansing it with a gentle cleanser, applying recommended post care products such as hyaluronic acid, among others.
6. Results are noticeable quick
It's important to say that microneedling requires a series of treatments and that results don't come overnight. The skin needs to rest and have its time to regenerate itself, so you should be PATIENT and PERSISTENT with the treatment.
However, once you go through that phase, you'll see amazing results in the skin in a reasonable time. Of course, all results vary from patient to patient and the commitment of the person to the process is very important too, but up to 82% of the patients see an improvement in their skin after just 1 session and 94% of the patient love the results after completing the treatment schedule.
This treatment is clinically proven to rejuvenate skin and reduce the appearance of facial skin issues such as acne scars, hyperpigmentation and wrinkles.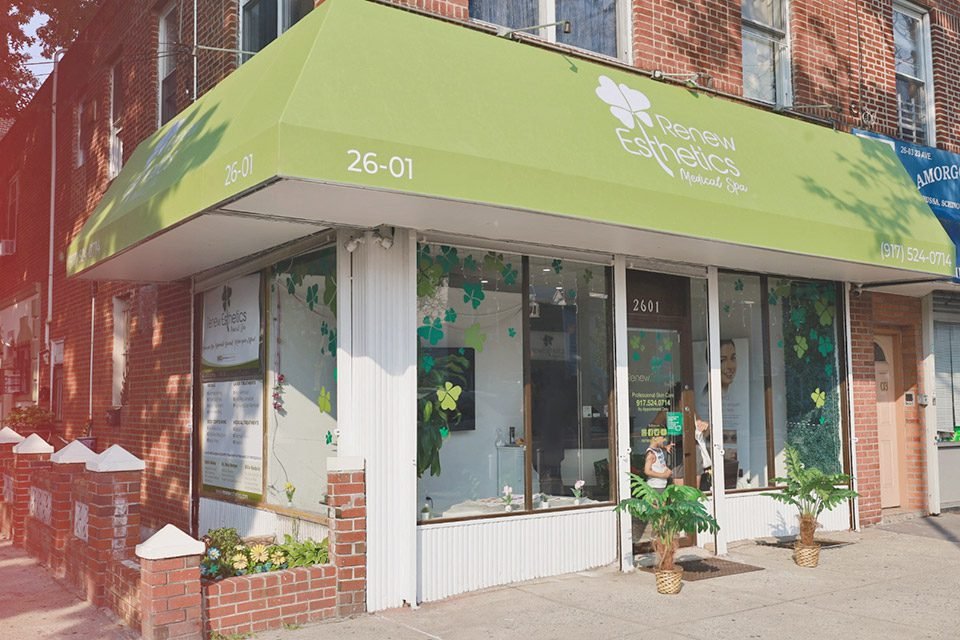 Visit Renew Esthetics Medical SPA to receive a professional service that meet your skin specific needs. We have more than 16 years of experience with professional and certified Skincare Experts that can guide you through the process.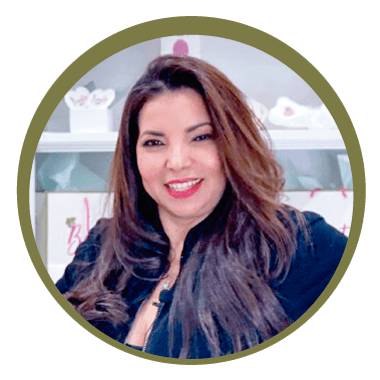 Nurse, MBA – Marketing, NYS Licensed Medical Aesthetician & Certified Laser with more of 15 Years Experience