It's a new year, a new opportunity to become the best version of yourself, to create new memories and develop better habits that improve your lifestyle, to work on new projects and to achieve your goal, this is what we call the New Year resolutions. 
We know that it may be frustrating not to succeed at the resolutions you set at the beginning of the year, so we're here to offer effective tips that will help you achieve your New Year resolutions.
Tips for your skincare goals
And while we're helping you with your goals, we want to also include some skincare resolutions that we suggest you to practice this year. Why? Because your skin deserves love and attention. You can't focus on having a better job, a beautiful relationship or planning trips if you don't feel good with yourself. Remember, real happiness  comes from within, so before anything else, you need to focus on feeling good with yourself by taking care of your mind and body so you have enough energy to achieve everything else.
As we know how easy it can be to give up on your  New Year's resolutions, we've created quick-and-easy skincare routine goals that include simple habits such as drinking more water or getting enough beauty sleep, so you can achieve radiant, glowy skin and a better quality of life.
We are a Certified Medical Spa
At Renew Esthetics you will find Experts that have more than 16 years experiences offering effective skincare solutions 
How to achieve your New Year's Resolutions?
While you may have a long list of good resolutions that you want to achieve this year, it is easier to fall off the wagon if you are not smart and realistic when setting them. By following these three simple steps, you can improve your chances of success when it comes to New Year resolutions.
Be smart and realistic when setting your goals
Our recommendation is that when setting your resolutions for the new year, try to start with small goals. For example, if you want to buy a car, you probably won't be able to have all the money by January, so start by setting savings goals per month that you can achieve within your budget, or if you want to lose weight, it's really hard to let go. to eat all unhealthy foods at once, so start by making small changes to your diet that will help you get closer to your main goal. Doing this will make your goals more realistic and lasting throughout the year.
When setting your goals try to focus on adding good behaviors than stop doing bad ones. When you think like this you will feel more motivated to try something new. For instance, if you want to lose weight, instead of cutting out junk food from your daily menus, focus on adding healthy food to your meals. The goal at the end is the same but adding something positive instead of cutting something out. When setting your goals for this year, focus on positive ideas, and eventually, those positive changes we'll replace the negative habits you want to cut out.
Keep track of your goals and Reward yourself
Our final advice is to keep track of how you're progressing or not, so you can maintain motivation, or to accelerate the changes if necessary, and reward yourself while reaching milestones that get you closer to your main goal.  
To keep track of your goals, create a calendar that contains your whole yearly plan and set reminders to keep your goals in mind. You could tell a friend or a professional about your plan so they can help you to stay focused. And include rewardings in your plan, so everything you reach milestones or continuing to pursue your goals with discipline give yourself a special reward until eventually the goal simply becomes part of your everyday life.
Ideas for Skincare Goals that you should include in your New Year's Resolution
Don't forget to include within your New Year's resolutions a daily beauty routine, this is essential to improve your lifestyle conditions.
By including skin moisturizing to your daily skincare routine you can help prevent a lot of skin problems such as dry, dull, cracked and irritated skin. So, make moisturizing your New Year's goal and it will be a great step to achieving a healthy, hydrated and glowing skin.
According to Skin care Experts, long and hot showers can have negative effects on your skin such as stripping your skin of its natural barrier, making your skin more sensitive or dried out. So, make your skincare goal to take shorter showers to have healthier skin, and as a bonus, you contribute to helping save the planet by not wasting water.
Based on scientific studies, you should drink 8 glasses of water a day. If you consider that your daily water consumption is shorter than that, you should include as a New Year resolution to drink more water.
Frequently exfoliating your skin will buff away dead skin and, in turn, it will help with many skincare imperfections such as clogged pores, rough skin texture, uneven skin tone, and more. Make your New Year resolution to exfoliate your skin at least twice-a-week for a quick and easy way to improve your skin health.
It's no secret that a good night's sleep is healthy. In fact, scientists have studied it and confirmed that beauty sleep works, during the night while you sleep peacefully, your body goes into repair mode to regenerate skin, blood, brain cells and muscles. As a result, it improves your skin's elasticity and complexion. So, make your skin goal to have enough beauty sleep this year.
Do frequent visits to your Skincare Expert
This is more than a goal, it is a MUST before determining your skin goals, because the best person to help you identify what should be your Skincare Do's and Don'ts this year is the professional that knows your specific skin condition and main needs.
But if you've noticed that going to a skincare center has been an inconvenience for you, or if you're struggling in meeting your skincare appointments, you should definitely make the decision to include this as your New Year's Resolution.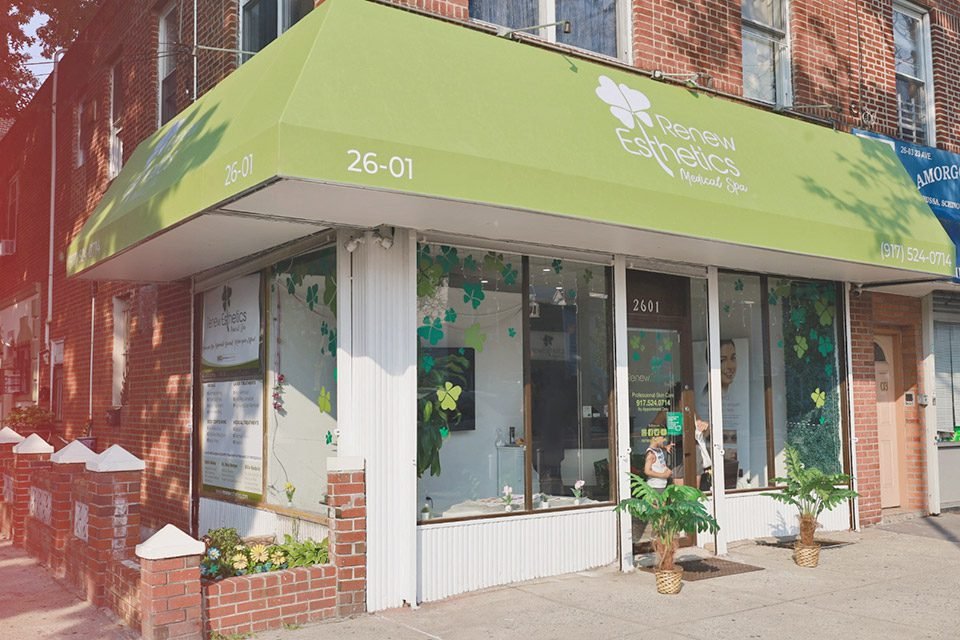 We are the best Medical Spa in Astoria NY
If you found this information helpful, we invite you to check out our website. We are a Medical SPA located in the heart of Astoria that focuses on providing professional quality services using FDA approved technology and following all safety protocols to make sure that our services fulfill their expectations.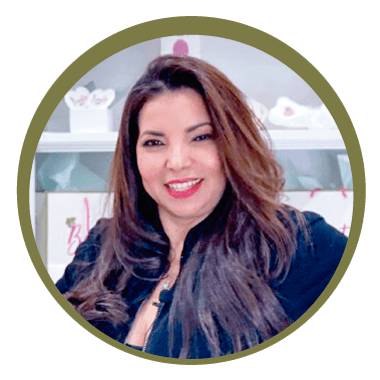 Nurse, MBA – Marketing, NYS Licensed Medical Aesthetician & Certified Laser with more of 15 Years Experience