Is laser hair removal really permanent?
Let's save you time, laser hair removal results are not permanents.
Laser treatment has recently become a popular method of hair reduction from the face and other body parts. Its efficacy and long lasting results has made it a recognized choice in the aesthetic industry, its success story has grown tremendously in the last two decades.
LASER is the Acronym of Light Amplification by Stimulated Emission Radiation, scientifically, a laser is a device that emits light through a process of optical amplification based on the stimulated emission of electromagnetic radiation. Let me explain it better, the Laser works by heating the hair follicles to stop new hairs from growing, eliminating over 70% of the hair after 6 to 9 sessions, so the hair follicles stay in a state of inactivity for a long period of time — much longer than with other hair removal methods.
Eventually, after 6 to 8 months the hairs usually grow back, but they'll be lighter, finer, and fewer in number.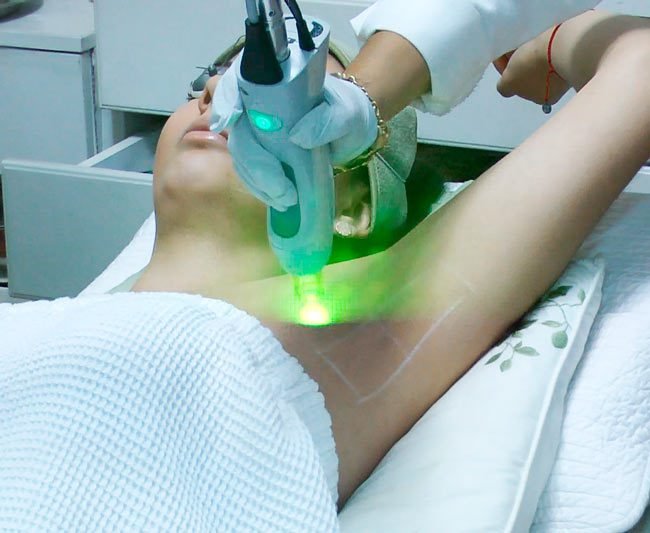 Remember, between the benefits of the laser hair removal you can find:
Lasers can actually help with irritating AF ingrown hairs.
Laser provides a clearer, smoother skin. 
Laser is safe for all skin types; it also treats pigmented or darker skin tones.
The procedure takes 20 minutes, including a quick chat and makeup removal at the start.
Laser hair removal is not as painful as other procedures, it is like a quick, sharp pain.
By contrast, tweezing, shaving, and waxing all remove hair above the surface. These methods don't target hair-producing follicles.
Although the procedure is known as a permanent hair removal method, it only reduces 70% of unwanted hairs in a given area. You should definitely know that there is not a service that provides permanent hair removal. 
So, if any clinic sells you the idea of a permanent hair removal service, that must be a RED FLAG for you, do not rely on them.
IMPORTANT NOTE: According to our Skin care Experts, laser hair removal tends to work best in people with light skin tones and darker hair, however depending on the devices that the clinic uses, all skin types can be treated while the hair is black. Also, for best results, a Skin Care Expert must perform the procedure.
LASER HAIR REMOVAL RESULTS
Laser hair removal works fine on all areas of the body since the laser device can perfectly reach some areas of the body than other methods can't. The most popular areas are:
Brazilian
Underarms
Face
Neck
Full legs
Chest
Arms
Important things to know about Laser Hair Removal:
This form of hair removal works best with darker hair colors on light skin tones because the lasers target hair melanin (color). Even if some hairs aren't removed, the lightening of their color can reduce the appearance of hair on the skin.
After the first treatment, some of the dead hairs may shed within a few days by themselves.
Laser hair removal is a very quick process. Smaller areas, such as the upper lip, can take less than 10 minutes. Larger areas of hair removal may take longer, from 20 to 30 minutes.
In general there's no need for numbing cream, but if your skin is too sensitive you can ask the professional to apply a topical pain-relieving gel (anesthetic) first.
To ensure the best results possible, you will need to undergo multiple treatment sessions.
According to our Experts, most people need between six to nine laser hair removal sessions, spacing them out by six to eight weeks each, this means that the full treatment cycle can take up to seven to ten months. Also,  The exact number of maintenance laser treatments varies by individual.  
After each session, you'll see fewer hairs and lighter in both texture and color in the treated area. The rate of reduction varies from person to person.
After the treatment is finished, you need touch-up sessions every 6 to 8 months to maintain the results, why?
Touch-up treatments are necessary to get the most out of laser hair removal. These help ensure that the hair follicles don't regenerate. So, depending on your individual needs, you may need a maintenance session once or twice a year.
EXTRA NOTE: small versions of laser hair devices are available on the market for home use, but their safety and efficacy aren't clear. The U. S. Food and Drug Administration doesn't regulate at-home laser hair treatments as medical devices, so they aren't tested as such. It means that it is best to leave laser hair removal up to the expert.
There are many lasers that claim to permanently reduce hair. There are also many practitioners who perform these procedures. The overall results are highly dependent on selecting the correct laser and practitioner. Renew Esthetics MediSpa strongly believes that laser settings should be customized to each patient. There is not a "one size fits all" approach to laser treatment. In fact, this type of thinking can be very dangerous to patients.All our treatments are customized to your unique skin condition for optimal results.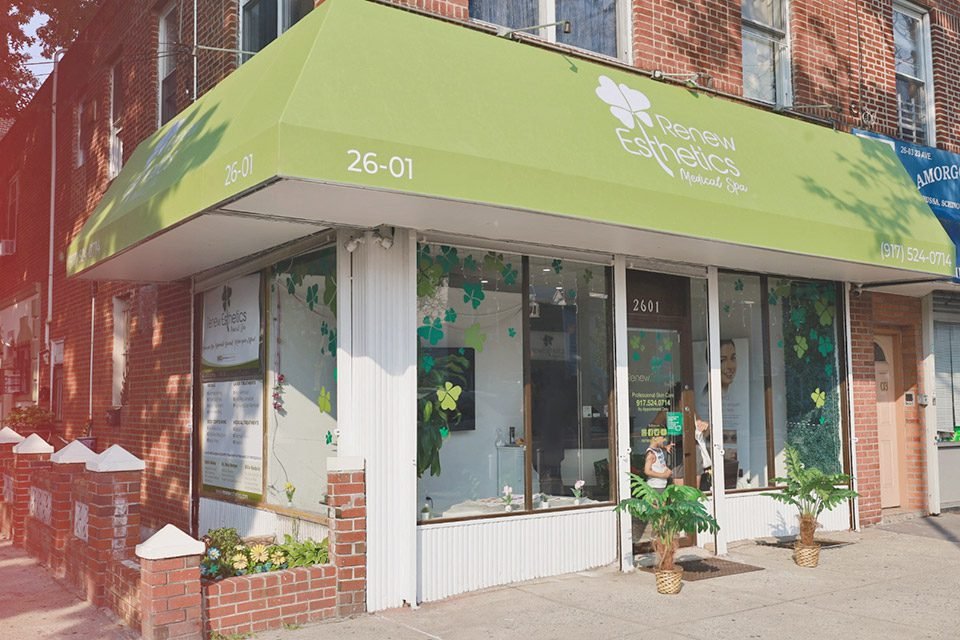 Schedule a Consultation with our Skincare Experts. Book your appointment
We are a Medical SPA located in the heart of Astoria that focus on providing professional quality services using FDA approved technology and following all safety protocols to make sure that our services fulfil their expectations.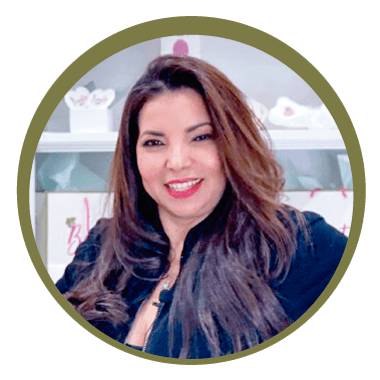 Nurse, MBA – Marketing, NYS Licensed Medical Aesthetician & Certified Laser with more of 15 Years Experience