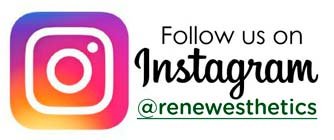 We are aware that some people don't have access to desired skincare treatments because most of insurances don't provide with wellness or beauty care credit coverage. Therefore, we decided to get partner with CareCredit that helps families to get the care they want.
CareCredit provides flexible financing options for treatments and procedures that typically are not covered by regular insurances or they may not cover the full amount. CareCredit helps you pay for out-of-pocket healthcare expenses for you and your family, making health, wellness and beauty care possible.
How it works? CareCredit is different from any credit card because it provides many financing options that other ones don't. It provides short terms for financing options of 6, 12, 18 or 24 months and also extends longer healthcare terms financing for 24, 36, 48 or 60-month periods. Once you've applied and been approved, you can use it again and again at any location that accepts this credit.
Because we think on your needs, Renew Esthetics accepts CareCredit, so you can enjoy of these flexible financial plans that can fit into your budget, just apply it now and get your desired skin or body care treatment that we offer at Renew. Also, if you make a purchase of$200 or more, we´ll provide you with a free Fitbit fitness wristband that will help you to count how many calories you lose per day. To learn more information about this credit, go to www.carecredit.com