Vitamin C is a potent antioxidant that can neutralize free radicals, it helps your skin's natural regeneration process, which

helps your body repair damaged skin cells.
Benefits of  Vitamin C for the skin
So, in the same way that consuming antioxidant-rich foods aids your body in fighting off free radicals, topical antioxidants do the same for your skin by helping to offset daily aggressors like UV damage and exposure to air pollution.
You should also read: Importance of eating antioxidant fruits
This free-radical fighting power isn't just important for preventing signs of premature aging, but also for neutralizing free radicals, Vitamin C may also help protect skin from precancerous changes caused by UV exposure.
How else does vitamin C benefit the skin?
Amazingly, vitamin C's skin-saving benefits aren't limited to its antioxidant status. It has plenty of other skin-healing properties that make it worthy of a permanent place in your medicine cabinet. For one, when vitamin C is used topically, because it's highly acidic, "the skin is triggered to heal itself by accelerating the production of collagen and elastin," explains New York City-based dermatologist Howard Sobel, M.D. Remember: Collagen and elastin are both naturally occurring protein fibers that help keep skin plump and firm. So, in helping to promote collagen production, topical vitamin C can help prevent premature aging of the skin.
Main Benefits of Vitamin C:
– Antioxidant properties are the best benefit of vitamin C.
– Vitamin C has plenty of amazing properties that accelerate skin healing process.
– Vitamin C helps promote collagen and elastin which are naturally occurring protein fibers that help keep skin plump and firm, so it helps prevent premature aging of the skin.
– It also contains a property that inhibits your skin's melanin production, which is what causes skin discoloration like dark spots and hyperpigmentation.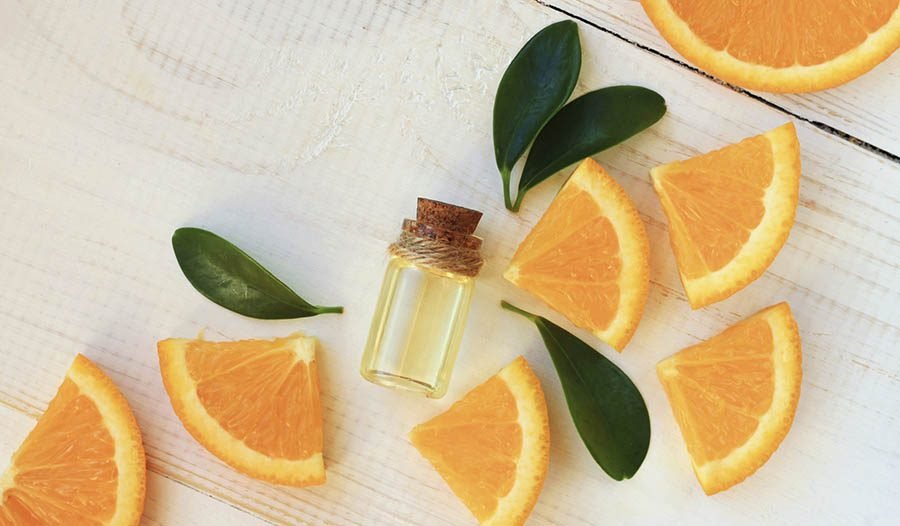 Incorporating Vitamin C into your daily skin-care routine
he best Vitamin C skin-care product to use is serum, because serums are more effective than creams or toners.
Adding another antioxidant like Vitamin E into the mix is another great way to increase the effectiveness of vitamin C, together they can double protection against free-radical damage. This is why you'll very often find the two antioxidants formulated together in serums.
Vitamin C serums are legendary for a reason: They really work. Uneven skin tone, rough texture, fine lines, acne scars, general dullness — you can name just about any common complexion concern and there's a good chance that vitamin C (and the skin-care products it's featured in) is a recommended treatment.
How long does vitamin C last in the body?
It can take up to 10-12 hours without totally losing the vitamin C content of a freshly squeezed juice.
Other forms of Vitamin C you may come across in skin-care products include tetrahexyldecyl ascorbate, magnesium ascorbyl phosphate, and methylsilanol ascorbate.
Is Vitamin C good for every skin type?
If you tend to have sensitive skin, we recommend starting with a lower concentration and also try a test area first to make sure that no allergy exists.
"It's great for all skin types and ages ," says New York dermatologist Dr. Anne Chapas. Here's everything you need to know about the benefits of Vitamin C for skin, including how to choose the best formula, when to apply it, and exactly what this all-star Vitamin can do for your skin.
The woman who wants a skin with a more even, firm and youthful tone needs a  serum  with vitamin c. It is a product to be used all year round.
The serums with vitamin C formulations are oil free , perfect for balancing oily because exfoliate naturally, eliminating dead cells. That's why it's a good idea to supplement it with a moisturizer, especially if you have sensitive skin.
How to use it
Apply to neck and chest after cleansing the face
Use sunscreen afterwards and don't forget to reapply it. This pair is the best combination to prevent aging.
The serums have higher concentrations of active ingredients, so with just a few drops have more than enough do not waste it !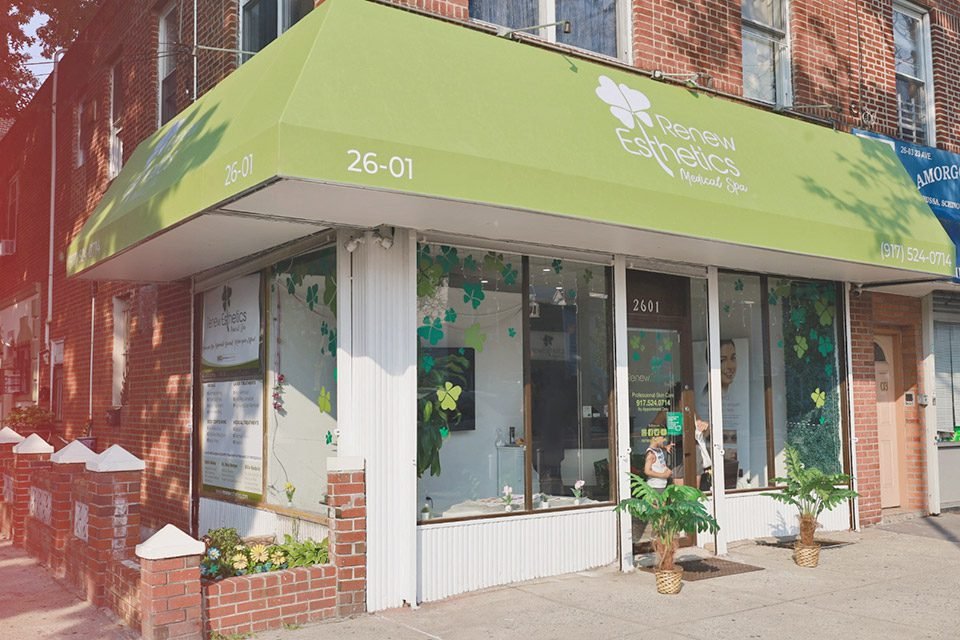 If you want to learn more about our skincare treatments, don't hesitate booking a free initial consultation with our Experts.
We are a Medical SPA located in the heart of Astoria that focus on providing professional quality services using FDA approved technology and following all safety protocols to make sure that our services fulfil their expectations.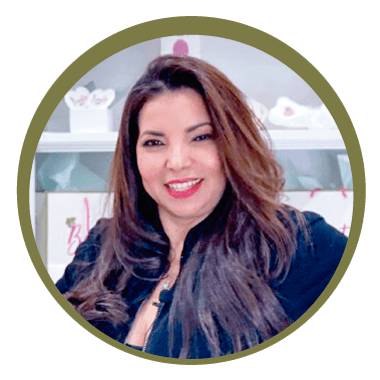 Nurse, MBA – Marketing, NYS Licensed Medical Aesthetician & Certified Laser with more of 15 Years Experience