Is Exfoliation a good option in Winter?

Exfoliating helps reveal brighter skin by renewing its cells, evens out skin tone, decreases the appearance of wrinkles, helps other skincare products to do their jobs and decongests pores to prevent new breakouts from forming. However, this is one of the steps of your skin routine that are often neglected in the winter, since your skin is more sensitive in cold months, therefore, some people think that exfoliation may harm their skin.
While it's that true your skin-care routine should have some changes during cold weather months, exfoliation isn't something you'll need to forget. A solid skincare routine should include the following steps: cleansing, exfoliation, serum, moisture and sun protection, these components may vary its levels of importance and frequency according to the season but they shouldn´t left out from your skincare routine.
Between the cold air outside and dry indoor heating, your skin cells dehydrate and die out faster in winter, this is why you need to move away those dead cells to stimulate the growth of new cells with healthier appearance and without obstruction, plus moisturizer will be more effective. There are two main reasons to exfoliate your skin in winter: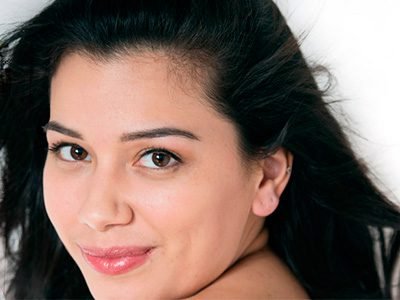 First, in winter your skin is not going to be the same

as it was a month or two ago, your skin becomes drier as winter goes on, this is the main reason to exfoliate the skin that to remove patches of dry skin to reveal softer, smoother-looking skin

Second, during the summer after a good exfoliation

session the tan might not be as effective as it supposed to be, therefore winter is the best time to get your exfoliation at home or professional chemical peel that won't ruin your tan.
Now that we made clear the fact that exfoliation is a very good and necessary step in winter, it´s important to understand the best way to do it:
The first step in exfoliating your face in the winter is picking the right product for you; here are so steps to follow:
Step #1: Cleanse the skin:
Do not exfoliate when using a layer of makeup, use a gentle cleanser to wash off any makeup or dirt from the surface of your skin, and then gently pat your face dry.
Step #2: how to Scrub right:
The fingers must be dry to apply a small amount of the scrub to clean the skin, then, wet your fingers and use them to massage the scrub over your face in circular motions, rinse using lukewarm water and pat your face dry for a final time.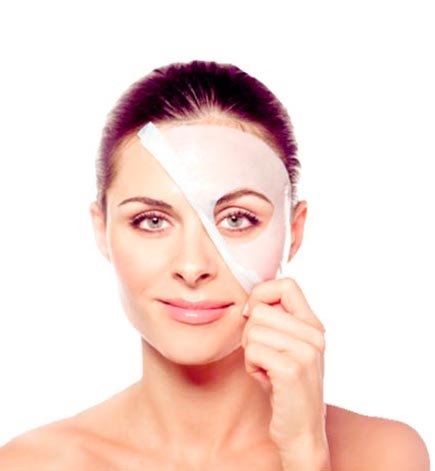 Step #3: Moisturize:
After exfoliating, it´s necessary to moisturize the skin softly.
Step #4: Repeat Weekly:
Depending on how sensitive your skin is, you should exfoliate at least once or twice a week.
These steps look very simple, however, it can be a little confusing too and without proper exfoliation, dead skin cells can get trapped on the skin's surface, when they're trapped, and they build up resulting in breakouts. Let's discuss the most common exfoliation mistakes people commonly make to ensure not making them anymore.
Is Exfoliation a good option in Winter
1. Exfoliating too frequently
If you're exfoliating every day, you're most likely to dry your skin by not allowing it to receive its natural oil, especially if you have sensitive skin, causing it to become sensitized, irritated and red. Plus, it can also lead to breakouts by forcing your oil glands to produce more oil to overcompensate for the dryness. It's best to exfoliate 1-3 times a week, depending on your skin needs or what your doctor recommends.
2. Not exfoliating enough
Again, exfoliation could generate confusion, you can´t exfoliate too much, but exfoliate too little either. Exfoliating only once or twice a month, or when you suddenly remember to, might not be not enough, at least your skincare Specialist tells you so because of your skin type. But, as previously mentioned, 1 to 3 times per week is fine (not more than that). Exfoliating regularly is very beneficial in helping to soften the appearance of wrinkles, fine lines and hyperpigmentation, while removing dead surface skin cells and helping your complexion become more radiant overall.
3. Using a harsh exfoliator that harms your skin type
This was the first step to knowing how to exfoliate the skin: Pick the RIGHT PRODUCT for your skin type. So, you should determine the type of your skin and its needs to prevent a sensitive reaction. If you use a harsh scrub, it will cause your skin irritation and breakouts.
Our experts recommend you to choose an exfoliant with ingredients like alpha hydroxy acids or fruit enzymes.
4. Not exfoliating in cold and dry months
Maybe it seems unnecessary to exfoliate in winter when your skin is dry, but it is a mistake. Exfoliation will help remove flakiness, prepping skin perfectly for the application of moisturizer and serums to nourish and protect the skin.
Our experts recommend exfoliating dry skin with professional chemical peels rather than a physical one.
5. Not moisturizing the skin after exfoliation
As we mentioned previously, the exfoliation prepares the skin so that the moisturizer does a better nourishment job. In case you don't follow up exfoliation with another moisture product, your skin won´t be able to take advantage of the nourishing benefits that can help prevent the formation of wrinkles and fine lines. So, moisturizer is a MUST when finishing your exfoliation session
6. Not combining physical vs. chemical exfoliators
If your skin is itching, you can combine physical and chemical exfoliators. Even sensitive skin can benefit from the combination of physical and chemical exfoliants, just need to ask your aesthetician about the best course of your treatment and products.
When it comes to physical exfoliators, Google can be a good friend to help you figure out the best ingredients for your home care, but when it comes to chemical peels a professional is the best person to offer you a personalized service that meets your needs.