Renew Esthetics is distinguished by providing personalized non-invasive aesthetic medical treatments for over 17 years, Located in  Astoria, NY. The medical spa specializes in esthetic laser treatments, they focus on providing unique experiences to all their patients by offering a complimentary initial consultation with  comprehensive beauty information and education before starting  any aesthetic medical treatments  which is one of the greatest characteristics that makes them distinctive in the aesthetic field. 
Renew Esthetics has grown in credibility in the area earning the preference of all their patients thanks to their commitment in providing top quality result driven treatments by using innovative FDA-approved technology. All its treatments are focused on the integral beauty of the patient, in order to achieve results that transform beauty from the inside out,  prioritizing on diversity and Inclusion.
They offer many types of treatments, such as laser treatments for skin resurfacing and hair removal, medical facials such as chemical peels, microneedling, hydraFacial, injectables and many more, which treat conditions such as wrinkles or expression lines, scars, acne, spots, among others, performed by registered nurses, licensed medical estheticians and certified laser technicians. Dr. Roly Borges is their Medical Director and he is well-known as a  Master Injectable Specialist in the field.  
Renew Esthetics Medical SPA works to be the best in the Medical Esthetics industry, being the best comes from how they embrace their differences within their teamwork: such as their unique talents, work ethic, track record, nationality, experiences and knowledge.
"Inclusion and diversity are at the heart of the Renew Esthetics culture. They are committed to provide an environment where all patients that visit us can be themselves, embrace differences and feel included and accepted as they are. We continue to learn and work every day as the world continues to evolve, this is our pride and goal."
Said the CEO of the company.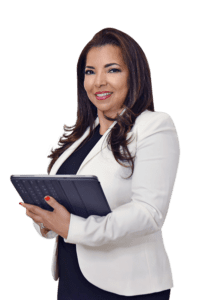 Renew Esthetics Medical Spa is considered the #1 medical spa in Astoria NY, and it is visited by diverse renowned personalities such as Miss Universe Lupita Jones, Univision reporter Gelena Solano, Miss Universe Honduras Rebecca Rodriguez,, Actress & Miss Universe Alicia Machado, reporter Daneida Polanco, and many others!  
Idalis Bailey is an accomplished CEO-Founder of Renew Esthetics Medical Spa located in Astoria, Queens, NY. She is a highly skilled Skin Care Specialist and registered nurse hailing from Colombia. Additionally, she holds an MBA in Marketing from Palermo University, and she is a NYS Licensed Medical Aesthetician & Certified Laser Technician.
Over the past 17 years, Bailey has been providing top-notch skin treatments, including laser skin rejuvenation, medical facials, and laser hair removal in the New York area. She is widely regarded as an icon in laser hair removal, thanks to her unparalleled expertise in the field.
Bailey arrived in the USA in 2004 and has since worked tirelessly to establish her business with the help of her son, Brian Sanchez. Despite being a teenager, Sanchez is a skilled expert in aesthetics digital marketing, and his support has been a significant motivation for Bailey. Bailey's commitment to offering the most advanced and exceptional treatments for her patients has seen her continually educate herself on the latest FDA-approved technologies in the industry. Her extensive education in marketing and the aesthetic industry has also contributed significantly to her ability to build her Medical Spa brand and establish herself as a premiere RN, skin care expert internationally.
In addition, Idalis Bailey is a global leader in awareness for integral beauty, also known as Idalisbeautysavvy  Idalis, international speaker, author of best-selling books, podcaster and host of "Hash Time with Idalis" and creator of "Global Integral Beauty", a platform that connects and trains professionals in the health, wellness and aesthetics sector all around the world.
"I have managed to build an innovative space that offers all the comforts so that my patients feel safe, accompanied and satisfied throughout their treatment. Big quality in customer service and treatments is my priority, our focus is to provide personalized services through the highest technology that offer satisfactory and effective results. We seek to generate a positive impact so that our patients enjoy a unique experience with Renew."
She is stepping into 2023 with some futured with amazing goals and plans for her business and for herself, such as the launching of her book "El Arte del Cuidado de la Piel", the launching of her IBS products for skin care, expanding the catalog of her facial rejuvenation products.
Without a doubt, Idalis's story is a source of hard work and inspiration not only to female entrepreneurs, but to all of us. To find out more about her work, follow her on Instagram here and check out Renew's website here. You can also visit Renew's Instagram page here.