How to deal with Maskne?

Lately we have been hearing about the term "Maskne" with frequency, but what does it mean? Well, the purpose of this blog is to help you understand everything about this new skin condition that was born in 2020 (as if a worldwide pandemic was not enough.)
What is Maskne?
Thanks to Covid-19 we have the obligation to use face masks, this is one of the best methods to avoid being infected from the virus, but with it, we have to deal with some consequences in our skin.
Maskne is the term for the several skin conditions caused by wearing a face mask or covering. The conditions that are generally caused go from acne, rosacea, and dermatitis to folliculitis.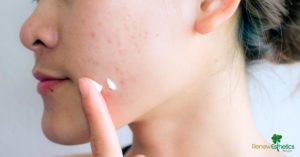 The constant rubbing, irritation and just contact of the mask components with our skin begin to break down that skin layer. This breakdown causes two problems:
1. It begins to reduce the effectiveness of our hydration so that our skin becomes dryer and more easily damaged.
2. It causes physical damage to that layer, also making it easier for pathogens to enter our bodies.
On the other hand, when the mask doesn´t fit right the problems become worse, a mask that is too tight also pressure the skin making it more itchy and irritant.
What Does Maskne Look like?
Maskne only causes breakouts including redness, bumpiness, and irritation in the areas covered by a face mask: the jaw, cheeks, nose, chin, and around the mouth.
Who's more vulnerable to it?
We're all vulnerable; we can get dermatitis (meaning skin irritation) when the mask comes in contact with our skin. Wearing something tight fitting, like a face covering, can contribute to developing Maskne. But there are some people who is more vulnerable to develop it, this is why they need to be more careful regarding skincare
Those of us who work in health care, in restaurants, at grocery stores and in some other fields know how restrictive a mask can be, because for the mask to work as it should, it needs to be tight-fitting and this is what leads to skin irritation because of heat and friction.
And last, Maskne affects people who suffer from chronic skin conditions that deal with rosacea or even melasma, making those conditions even worse.
How to deal with Maskne?
Right now, you can find on the internet several ways to treat maskne symptoms. So, we did research with our skincare experts, and this is what they recommend to treat Maskne.
1. Wash your face
You should always wash your face, but it becomes even more important with the current pandemic. You should wash your face: Once in the morning, once at night, before going to bed, after sweating or wearing a mask.
When washing your face, use lukewarm water, and then pat your skin dry with a clean towel. Don´t rub your skin as this may cause irritation.
2. Double cleanse
The second step would be using a gentle cleanser that helps you remove excess oil, sweat, and bacteria. Avoid cleansers that contain alcohol or perfume because these ingredients can cause irritation and make maskne harder to heal.
So, make sure to use the right cleanser for your skin type, our experts recommend you to stick to products that aren't overly drying but can still help unclog the pores, a gentle and natural face wash with salicylic acid is amazing for this condition.
3. Moisturize and Hydrate
After washing your face, apply a moisturizer to keep your skin hydrated. Use a non comedogenic product, which likely won't block your pores, but hydration is key, even if you have oily skin.
Our skincare specialists recommend looking for products that include hyaluronic acid because this helpful ingredient seals water and brings more moisture into your skin, making it the perfect formula for hydrating and moisturizing.
You should have a daily facial moisturizer with hyaluronic acid and a light, nightly moisturizer that helps to strengthen the skin barrier, preventing skin irritation from the mask.
4. Special acne treatment products
If your Maskne mostly involves irritation and raw skin, you can apply a mild cortisone cream to the area together with a moisturizer that contains ceramides, this combination is perfect to protect your skin and relieve itching and irritation.
On the other hand, using a lotion or cream with benzoyl peroxide can help; this is actually a very common ingredient in acne creams because it kills bacterias underneath the skin, as well as helping the pores shed dead skin cells. Or you can place a pimple patch over the trouble spot (or spots). Not only do they help draw out the impurities, but they also stop more bacteria from entering the area.
Also, if you're already using a product for a facial condition like rosacea or acne, putting a mask on top of that could make the medicine more potent, but don´t use it as regular as you used to.
Even after you cleanse and moisturize, these products are very helpful to boost your breakout fighting efforts.
5. Take a break from makeup
Skip the makeup while you're treating Maskne, or if you can´t skip it, use only light makeup. Beauty products such as foundation, concealer, and blush can clog your pores and prolong the healing process.
6. Wash your cloth everyday
If you're wearing the cloth the seven days of the week, you should be washing it with a gentle, fragrance-free laundry detergent every day after you finish wearing it. Washing removes the gunk that builds up on your fabric masks throughout the day.
Also, changing out your masks on a regular basis is a good idea. We all should have a regular rotation.
How to deal with Maskne?
7. Acne treatment
Get professional recommendations from a skincare specialist that help you keep skin safe and beautiful.
Within the professional treatments recommended, chemical peels are very good options as it heals acne while hydrating it. However, the skincare expert is the best person to tell what's best according to your skin type.Checkout the following link: Anti-Acne Peeling treatment
How to prevent Maskne?
It's essential to keep wearing a face mask, even if you have Maskne, while face masks might be a part of life now, Maskne doesn't have to be. So here are good tips to consider when preventing Maskne:
1. The material that mask is made out of matters, when choosing a new mask, think breathable, 100% cotton masks are not only breathable, but they're also gentle on sensitive skin. Some people also like wearing silk masks because their smooth texture creates less friction.
2. Wash your face after using the mask and wash the mask after using it everyday.
3. If your daily or weekly skincare routine includes beauty masks, pay attention to what type they are: Hydrating masks like cream, clay, and sheet masks are fine. But you need to watch out for exfoliating and detoxifying masks because some of them can strip away your skin's natural protective barrier.
4. Make sure to wear sunscreen every day.
5. Don´t use heavy, oily makeup rubbing into your skin day after day.
6. Keep your skin clean and moisturized, this is the best way to prevent germs getting into the skin.
7. Stick to your beauty skincare routine.
How to deal with Maskne?
Wearing a face mask doesn't mean that your skin has to suffer. Protect yourself from coronavirus and maskne at the same time!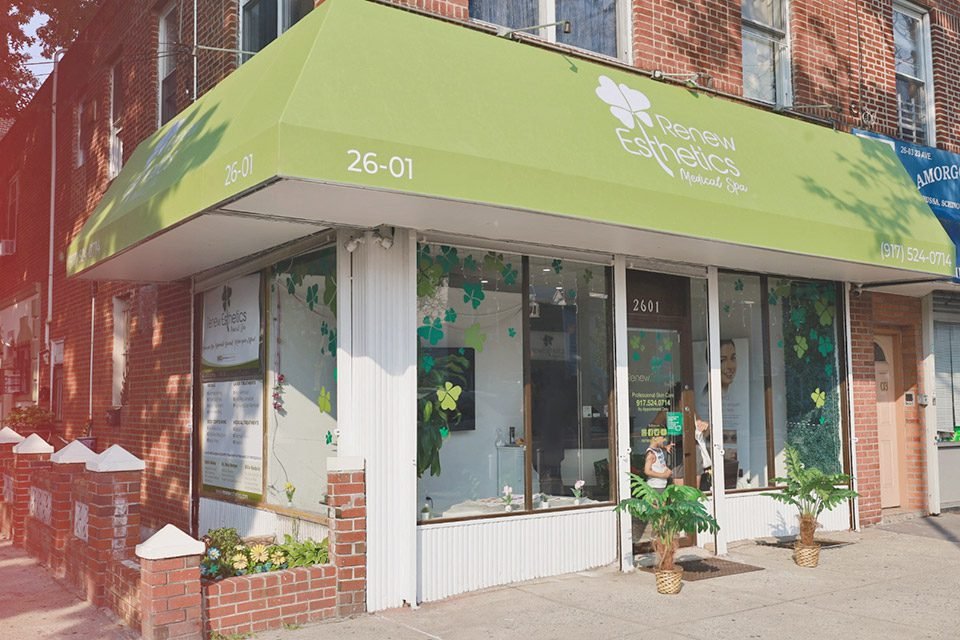 If you want to learn more about our medical facial treatments, don't hesitate booking a free initial consultation with our Experts.
We are a Medical SPA located in the heart of Astoria that focus on providing professional quality services using FDA approved technology and following all safety protocols to make sure that our services fulfil their expectations.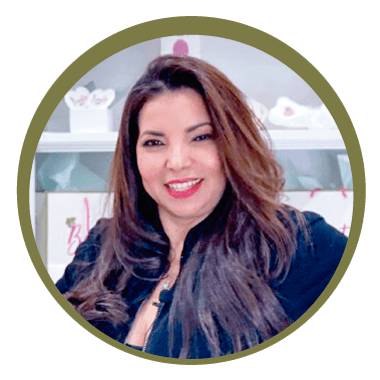 Nurse, MBA – Marketing, NYS Licensed Medical Aesthetician & Certified Laser with more of 15 Years Experience