If you're looking for a way to improve the health and appearance of your skin, advanced medical-grade facials are the best option. This treatment uses the latest technology and products to offer effective results when treating signs of aging, this includes fine lines and wrinkles, sunspots or pigmentation concerns, difficulties with texture and tone, rosacea and acne and damaged skin. 
A medical-grade facial is designed to repair and restore your skin through the use of medical-grade skincare products and equipment to achieve a healthy look and feel. There are differences between a regular facial and a medical-grade facial, so we would like to delve into the importance of receiving medical facials, starting with:
A facial is performed by estheticians, while a medical facial is performed by medical aestheticians or physicians who are fully trained in advanced skin care and works to customize an effective treatment plan particularly for you.

 Facials are used to cleanse the skin in the top layer, while medical-grade facials use a combination of medical procedures, products and tools to treat deeper layers of the skin. 

Medical facials are versatile and can be used on a variety of skin types, while facials can irritate sensitive skin.

Medical facials are also customizable and improve the appearance of the skin while making them healthy internally. 

Facials should be performed every month or every 2 months, while medical facials can be done every 4 months because they provide long lasting results.
Medical Facials treat a variety of skin conditions such as sun damage, wrinkles, acne and general aging. Increased cell turnover and collagen stimulation can be seen resulting in a smoother, brighter and more youthful and healthy appearance.Let's continue listing all the benefits of medical-grade facials and how your skin can improve in as little as one session:
Removes toxins:

Facials work to clean toxins, dirt, and grease that have built up over time and moved deep into the pores of the skin. 

Improves circulation: they also work to increase the flow of oxygen-enriched blood to the skin cells that, in turn, enhances the absorption of nutrients and water to the skin.  
Increases collages: Several facial treatments and enhanced techniques can help to slow the aging process and increase the collagen production in your skin.  
Addresses skin problems: Medical-grade skin care products and treatment options are clinically designed to address concerns with hyperpigmentation, acne scarring, sun damage, age spots, under eye circles, pore size, and other skin concerns.
Non-invasive procedures:  Medical-grade facials use non-invasive treatments that allow deeper skin penetration and better absorption of nutrients and promote skin renewal.
Enhances relaxation: The massage and moisturizing effects of a facial can help to leave you feeling relaxed.
Who is the best candidate for medical-grade facials?
Since medical facials are customizable, medical professionals can pick and choose the treatment according to your skin type and problems, they are beneficial for almost anyone. However, it is important to discuss important factors of your skin and medical history with your medical professional so they can customize the treatment for you.
So, in general, this type of medical facials can be performed in any skin type, from teenagers to adults, as they adjust to the needs of the patient.
What is the procedure of a Medical Facial?
A medical facial cleanses, exfoliates, steams, and replenishes your skin using medical aids like chemical masks, microdermabrasion, dermaplaning, etc. Also, LED light therapy, ultrasound, radio frequency, etc. can be used sometimes for the process.
Medical facials mostly last from about 30 minutes to 1 hour. After the treatment, mild discomfort is normally faced, due to the concentration of chemicals that are being used on the skin. Therefore, you must follow your skincare professional's advice to avoid any side effects.
It is recommended that you get the medical facial when the exposure to the sun can be little to none, post the treatment. The skin can be extra sensitive post-treatment, and sun rays can have an adverse effect on them.
No downtime is associated with Medical Facials, and treatments can be repeated as often as necessary to keep skin looking fresh. Although rare, there is a possibility that skin will be red, itchy and/or irritated.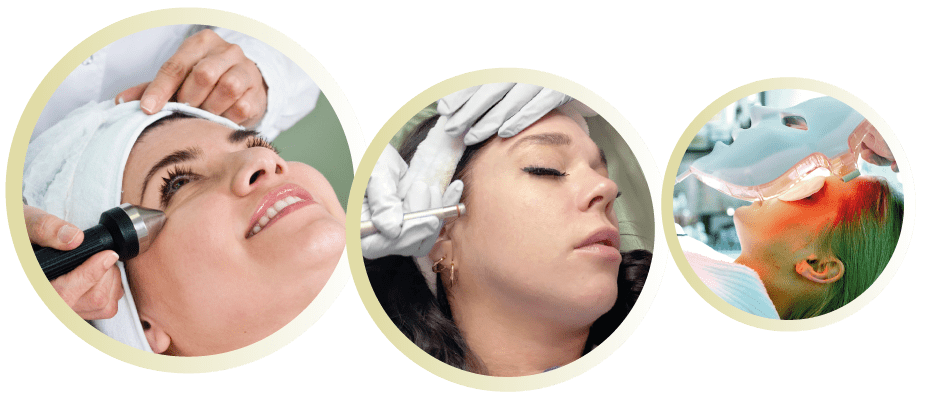 How often do you get a medical-grade facial?
The frequency of the medical facial depends on the problem that you are looking to treat, your skin type and other factors. If you are looking to improve your skin health for the long term, you can get them at regular intervals of 4 months. The number of sessions needed varies according to the patient's needs, however, the results are of course way better when the treatment is received in a series.
Why settle for regular salon facials when you can get more long-lasting results and improvement in skin texture, tone and elasticity with medical-grade facials??
At Renew Esthetics Medical we are committed to providing you with the most effective treatments possible. So, all advanced medical-grade facials are fully customized to your unique skin type and condition for optimal results.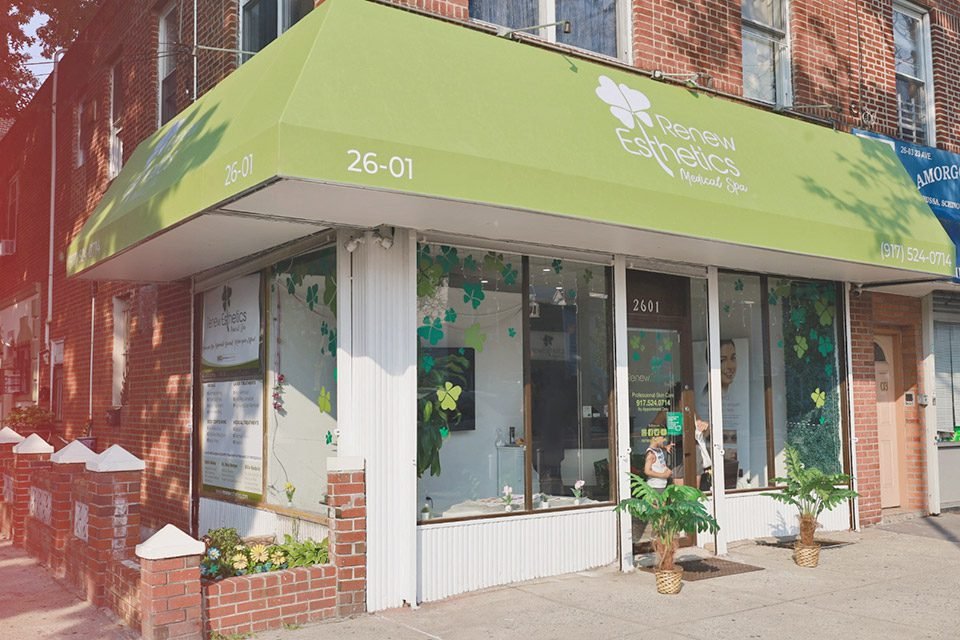 Schedule a Consultation with our Skincare Experts. Book your appointment.
We are a Medical SPA located in the heart of Astoria that focus on providing professional quality services using FDA approved technology and following all safety protocols to make sure that our services fulfil their expectations.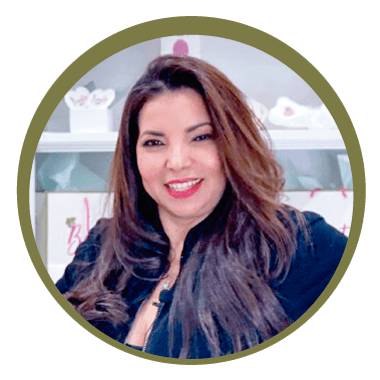 Nurse, MBA – Marketing, NYS Licensed Medical Aesthetician & Certified Laser with more of 15 Years Experience