Hydrafacial treatment Experts
It's that time of the year again! Christmas season means events, family and friends reunions and parties, so it's very important that your skin is healthy and glowy all the time. So, if you're looking for a best friend treatment, HydraFacial is the best buddy that you could have this time of the year because it provides immediate results with no downtime.
The best thing about HydraFacial is that it is adaptable, it suits your specific skin type, needs and conditions. This is a personalized experience that can help smooth texture, provide even skin tone, glowy appearance and more. For instance, if you have a specific skin concern, like uneven skin tone, a booster can help, your provider can personalize your treatment with a booster that addresses your skin concerns. That's why it is so important to see a Skincare Expert that can guide you to achieve the best results.
Let's see the benefits for each skin type:
First of all, being aware of what your skin type is key to determining important factors about your skin and your needs. Once your provider has assessed your skin type, she will personalize your experience by using the right booster to improve firmness, smooth texture, and provide radiant tone. 
1 . For Dehydrated Skin: The booster that you need is one that helps protect the skin from free radical damage, provides optimal hydration, and reduces visible signs of redness, making it perfect for dehydrated skin.  The best ingredients to increase hydration to this type of skin are:
Diffuporine Peptide

Brightenyl

AcquaCell

Hyaluronic Acid
2. For Dry Skin: If you have dry skin, you're looking to replenish moisture and hydration to the skin. The booster that you're looking for is the one that helps rejuvenate and protect the skin, and addresses signs of aging. The most helpful ingredients are:
Hyaluronic acid

Glucan

Betaine.
3. For Oily Skin: This type of skin needs a booster specifically formulated to address breakouts and problematic skin. So, the best ingredients to treat this skin type should be gentle that help to to reduce the severity of breakout, recommended to treat congestions and soothe irritation. The formulation that you're looking for are: 
Salicylic acid 

Green tea extract

Brightenyl
Your provider will look for a booster that provides cleansing, the dissolving of excess oil, the purification of your pores, and the prevention of future breakouts.
We are a Certified Medical Spa
By providing personalized skincare treatments, we are Hydrafacial treatment Experts, we can guarantee effective results and patient's satisfaction. If you want to get started, book an appointment 
On the other side, HydraFacial can also suit your specific skin conditions:
For fine Lines and Wrinkles: By choosing the right and powerful booster, it can help patients to experience:
Youthful, plump, hydrated skin.

Visibly softens fine lines and wrinkles.

Sculpted features and enhanced volume.
For Elasticity and firmness: For skin rejuvenation there are a wide selection of powerful boosters, so for this type of skin condition you can experience the following results:
Visibly improve skin firmness and volume

Improved hydration, repaired and radiant skin.

Reduce line expressions
Hydration: The main purpose of this treatment is increasing hydration, so most boosters can help to achieve:
Optimal hydration.

Radiant, repaired skin.

Additional protection from free radical damage.
Dark spots: You probably didn't know about this benefit, but with a powerful booster penetrating your skin, you can experience:
Minimized look of dark spots.

Visibly brightened, balanced and smooth skin. 

Acceleration of skin surface renewal.
Pigmentation: Another type of dark spot condition, by choosing the right booters you can reduce pigmented areas:
Minimized look of hyperpigmentation.

Improve skin tone and texture

Acceleration of skin cell renewal process.
Redness: This one is not a surprise, when the skin is well hydrated, calming  and refreshing are immediate post-treatment results, so your skin will experience:
Visibly reduced redness and calmed skin.

Improved hydration, repaired and radiant ski.

Optimal Hydration 
Pore size: Another great benefit of hydraFacial is that there are many boosters specialized in providing skin texture improvement:
Dissolved oil and detoxed pores.

Deep hydration of the skin.

Tightening of skin texture. 
As a plus for the treatment, after receiving powerful boosters in the skin, you can get extra benefits by adding LED light and lymphatic therapies to your procedure:
LED Light Therapy deeply enhances your treatment by promoting healing within the skin. The FDA-cleared device treats full-face wrinkles, and mild to moderate acne, while calming redness and reducing inflammation.
People of all ages and skin types can get benefits from lymphatic, which is known to lift and contour for an instantly sculpted look. This add-on is incredible at reducing puffiness and redness, and works to detoxify and optimize skin health.
The HydraFacial is a treatment that is suitable for all skin types and all skin conditions. Anyone can get the treatment and see immediate improvement in the skin, and best thing yet, it requires no downtime, you can enjoy its benefits from the minute you walk out the door.  
Just need to make sure that your HydraFacialist understands your needs and  choose the right boosters for you. The key is personalization, only a professional Skin care Expert can help you to have an effective treatment.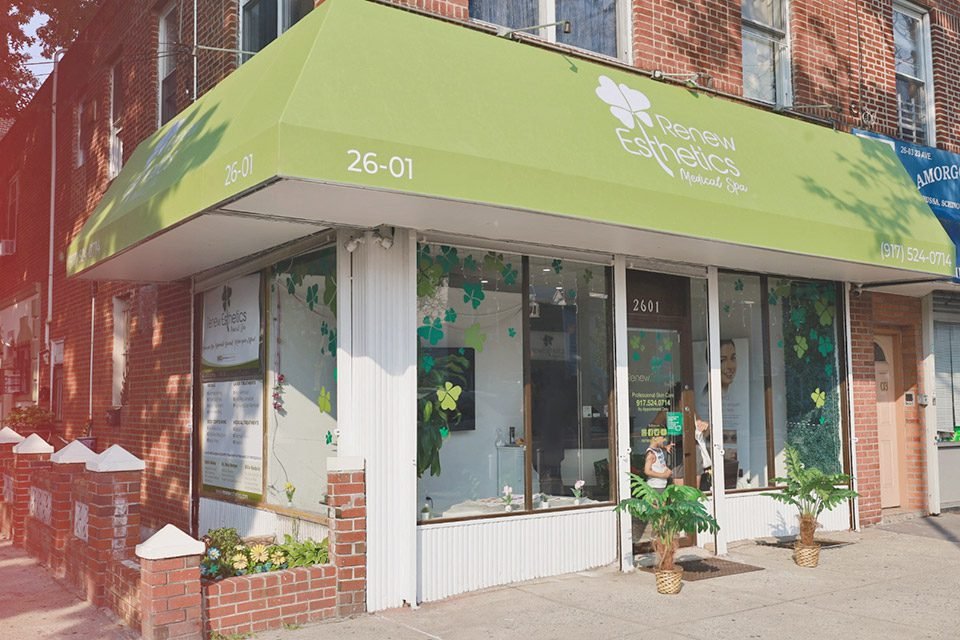 Hydrafacial treatment in Astoria NY
At Renew Esthetics, you will find Professional  Skin Care Specialists who have more than 16 years experience offering 100% satisfaction.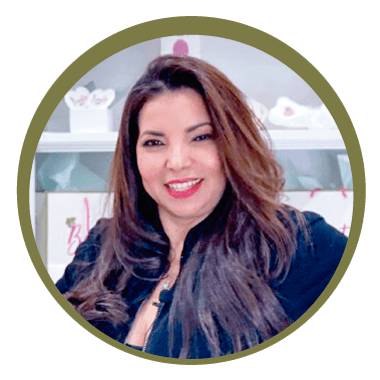 Nurse, MBA – Marketing, NYS Licensed Medical Aesthetician & Certified Laser with more of 15 Years Experience