We will show you Spring Skincare Routine…

And just like that, winter comes to an end, one of the coldest winters that we have lived in many years… even though it's over, the season leaves sequels on our skin that we need to take care of during spring. 
Spring is a time of renewal, so you may need to renew your skincare routine by doing a few small updates to your regimen. So our Specialist, Idalis Bailey has identified some easy ways for you to achieve your most glowing, healthy skin with the help of the right skin care products, techniques, and antioxidants.
Checkout the following tips that will remove the dull and dead skin cells that winter left and keep your skin beautiful all season long, the best Spring Skincare Routine:
1. WASH AWAY YOUR WINTER SKIN
This may seem like an obvious one but it's so important. It might be time to refresh your trusted trio of basics: cleanser, exfoliation and toner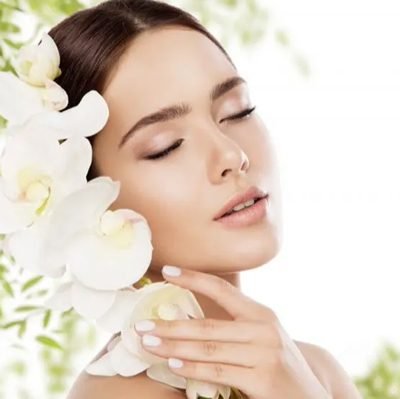 Cleanser: Rinse your skin with cold water that can promote blood circulation which can brighten up your skin, plus don't forget to add a cleanser especially for your skin type in order to really get rid of all excess oils and sebum that may not come off with just water.
If you're constantly wearing makeup, no matter how tired or lazy you're feeling, you MUST remove your makeup before sleeping, makeup seeping into your skin is probably the worst thing you could possibly do.
Exfoliation: Winter can leave your skin dry, flaky and dull. So, the best way to slough off old and dull skin is exfoliation because it removes dead surface skin cells, reveals a fresher layer of skin in order to polish your skin complexion and absorb skin care products more effectively.
Toner: After you wash your face and exfoliate it, there may be traces of oil, dirt and sebum that are left over, so toner is the last step to completely remove those last traces before continuing your skincare routine. Using a good quality toner can elevate your skincare routine in more ways than one, not only cleans the skin completely but it also restore your skin's pH levels and help improve your skin tone.
2. BUFF AWAY YOUR SKIN, ENJOY YOUR SPRING SKINCARE ROUTINE
There are some skincare tools that you can use to refresh your skin and renew your complexion.
Refrigerated roller: Applying cold pressure to your skin has many amazing benefits. Ice rolling is a new trend that has come up to revolutionize the market, it is a great tool that not only wakes you up in the morning, it can help reduce puffiness and reduce redness. All you need to do is place your cleansed roller in your fridge all night, and use it the next morning on your skin for 5 minutes by doing circular motions.
Pamper your skin: There are different things you can do every week to pamper your skin:
– Take 30 minutes to an hour from your week to treat your skin with home DIY facial masks.
– Get a professional facial to clean the skin deeper and destress your mind
– Receive professional evaluation from a Skincare Specialist who is the most certified person to treat your skin from inside out.
Checkout the facial services that we offer at Renew Esthetics:
Book your appointment here, enjoy the best complement for Spring Skincare Routine
– Exercise, although this may not be a skin care product or ingredient, regular exercise is great for your health and skin. It encourages blood flow and circulations to your face which can help flush out toxins.
3. PROTECT YOUR SKIN
SPF, SPF, SPF: Using an SPF applies to absolutely everyone, young, old, male or female. There's nothing more important than protecting your skin from the strong UV rays. Don't doubt the power of SPF, it helps prevent wrinkles, blotches, dryness… With more sunlight and warmer temperatures also comes more time spent outside and higher sun exposure. You should always wear at least SPF 15 sunscreen to up your sun protection in spring and summer time.
Moisturize: Skin has been hiding for months until now, which can promote dryness, dehydration and irritation. Moisturize every day with a lighter non-comedogenic lotion, a lighter lotion will help to keep pores clear to avoid overloading spring skin with excess oil as the weather warms up.
4. ADD SOME NEW TRICKS
Now you've nailed the spring skincare basics, it's time to have add some tricks that will complete your routine and alleviate signs of dry skin.
Lighten up: Springtime means lighter make-up. Use fresh colours and minimal coverage using mineral makeup that won´t clog pores, which can lead to unwanted breakouts.
Minimize the appearance of Dark Spots: If you have stubborn blemishes such as dark spots, antioxidants are very helpful, use products that has antioxidant ingredients and include them in your meals too.
Also, professional peelings are ideal to reduce dark spots, peel gently evens skin tone and minimize the look of dark spots while you sleep. Peels formulated with glycolic alpha hydroxyl acid (AHA) and antioxidant Vitamin C, this treatment effectively evens skin tone and reduces the look of darks spots so you can fresh, more radiant-looking skin.