Effective Beauty routine during cold month: In winter our skin is even more delicate than usual. People is constantly exposed to crazy levels of cold temperatures that affect every layers of the skin by reducing natural moisturization and oil and blocking pores and circulation to flow. As consequence, inflammation, acne and matte look are produced in the surface layer of the skin. For that reason, is very important for us to take care of the skin properly and set a beauty routine special for winter that brings us with double skin protection. 
Effective Beauty routine during cold
month
Here are 5 tips for you to take into consideration this winter:
1.-It is very tempting to have hot showers
when the temperature is getting really low but try to avoid them as much as possible. If you want to protect your skin from dryness, use lukewarm water to shower and wash your face and use a moisturizer to keep the skin hydrated enough.
2. Moisturize your skin at day and night every single day.
It is one of the most important steps to keep the moisture barrier of the skin.
3. UVA is present all year-round
It is a silent killer which means that you can´t tell how much damage it is causing to your skin until you see it. So, you should use sunscreen every day of winter.
4. Boost your immune system with water.
Studies show that is recommendable to drink 1.5 or 2 liters of water every day or what would be the same as drinking at least 8 glasses of water per day to have the fluids it needs to be healthy.
5. Get 1 facial monthly.
Facials help to have a cleansed and non oily dermis and avoid acne breakouts.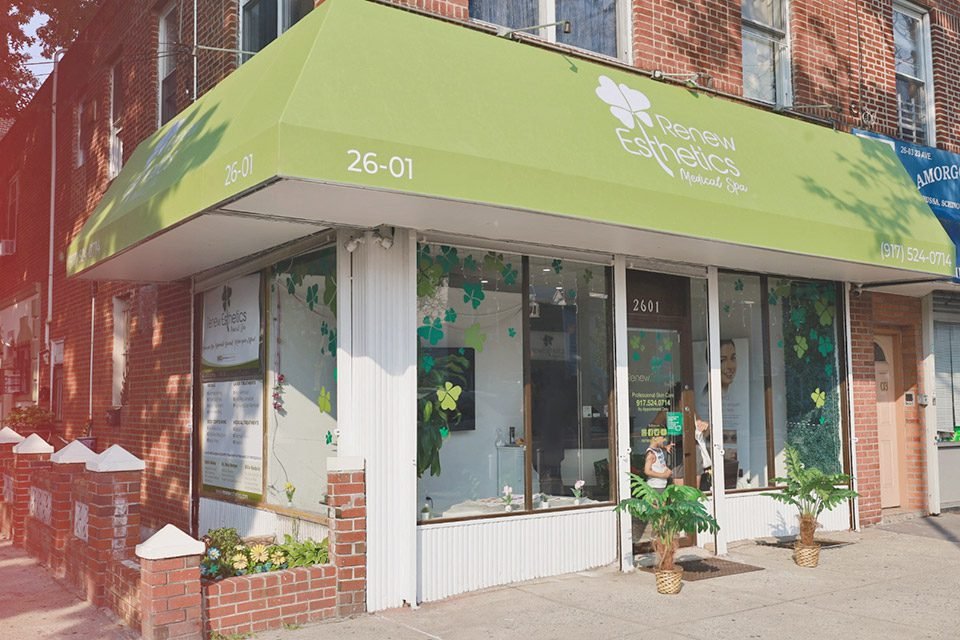 If you want to learn more about Facial Treatments in winter, don't hesitate booking a free initial consultation with our Experts.
We are a Medical SPA located in the heart of Astoria that focus on providing professional quality services using FDA approved technology and following all safety protocols to make sure that our services fulfil their expectations.
Sorry, we couldn't find any posts. Please try a different search.