Best Smoothies for your skin
The food you put in your body is just as vital as the toners and moisturizers that you apply on your face. So while you're probably already packing your smoothie with healthy ingredients, adding glow-getting ingredients like cucumber, papaya, or chia seeds could be a plus for your skincare routine.
Check out 6 smoothie recipes that will keep your skin clear and gorgeous: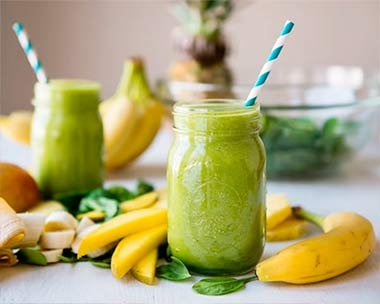 1. Green Smoothie
Cucumber in this as-healthy-as-it-looks smoothie is packed with enzyme-rich water and antioxidants, which keeps your skin smooth and helps stave off wrinkles. Combine that with kale's vitamins (it's a major source of vitamins A, C, and E) for new cell growth.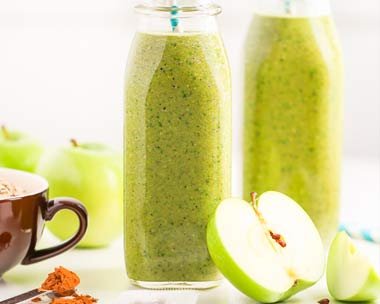 2. Green Apple Pie Smoothie
Spinach, the leafy green is full of healthy skin vitamins, including vitamin C, which is needed to make oh-so-important collagen and keep your skin looking smooth and radiant: and paired with tofu makes smoothies extra creamy and thick. That protein is what promotes elasticity and blocks damaging enzymes.
3. Purple SmoothieThis smoothie
Contains (gasp) cabbage. The leafy purple vegetable is packed with vitamin C (again with the collagen production) and antioxidants that fight skin-damaging free radicals. In fact, it has similar properties to blueberries, which give this smoothie its delicious flavor. Both are also high in fiber needed for digestive health and help to remove waste and unwanted toxins that affect the skin.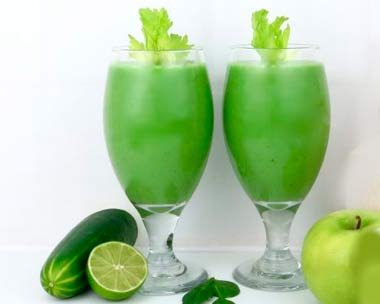 4. Detox Probiotic Smoothie
Probiotics do wonders for your skin—and all-around health. Paired with lemon and cucumber, this smoothie is a serious radiance-boosting tonic. Vitamin C-rich lemons provide a kick of antioxidants and keep collagen production pumping, while hydrating cucumbers have majorly soothing anti-inflammatory properties.
5. Lemon-Thyme Blueberry Smoothie
The nutrient-packed berry is a super concentrated source of vitamins A and C, as well as antioxidants that help fight off wrinkle-producing free radicals. The addition of chia seeds adds mega-nourishing hydration, fiber, and omegas (and when it comes to your skin, these are definitely good fats). The lemon mellows out the smoothie's sweetness, and its vitamins and enzymes give it an extra squeeze of glow-boosting, alkaline nutrients.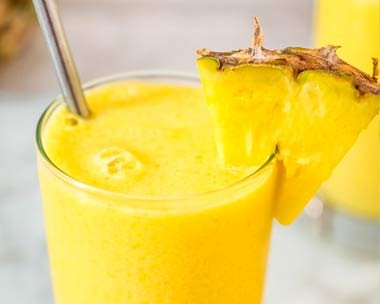 6. Tropical Smoothie
This smoothie contains skin-friendly ingredients: kale, papaya, pineapple and chia seeds. Which means you'll be sipping on just about every beauty-boosting vitamin and mineral there is.
At Renew Esthetics MediSpa we have the best skin care treatments, in the hands of the professional Idalis Bailey, with more than 15 years of experience, we invite you to visit us in Astoria, Queens, New York.  Ask for your complimentary initial consultation and you will receive the best personalized attention, skin analysis and professional guidance about the treatment you need. 
Idalis Bailey is a graduate nurse from the Metropolitan University of Barranquilla, Colombia. Later he served as head of pharmaceutical products for Latin America, in Buenos Aires, Argentina, for the company Sanofi Pasteur for 10 years.
Idalis decided to move to New York to fulfill her goal of establishing her own business and opening Renew Esthetics MediSPA, which has been licensed by the State of New York for 15 years and specializes in non-invasive aesthetic treatments performed with state-of-the-art, state-approved equipment. FDA. Bailey is a New York State Licensed Medical Esthetician and Laser Technician, CEO of Renew Esthetics Medica SPA, located in Astoria, NYC.