Spring is almost around the corner, I know what you´re thinking: "Finally!" and everyone can agree that spring is the most beautiful season of the year; our job is to help you enjoying this time with a healthy and glowing skin
Skincare in Spring:
Exfoliation:
The combination of dirt, sweat, makeup and natural oil can clog your pores and cause breakouts, blackheads and dull complexion, that is why exfoliation is the key to get rid of dead skin cells, unclog your pores, boost your circulation and stimulate the production of new skin that is bright, healthy and fresh. New Season, New Skin cells!
Hydration:
After exfoliate your skin properly, the next step is moisturizing. Remember, every season is different from each other, so the moisturizer you used to wear in winter is probably too heavy to use it in spring, you should switch from your winter moisturizer to a lightweight one that contains natural ingredients which can be easily absorbed into your skin and that also nourishes it properly. You also need to reduce the amount of moisturization per day, as in spring you won´t need as much as in winter.
Prevent acne breakouts
If you have read previous blog, you may know that breakouts are part of the seasonal-transition process, a way to prevent redness, blackheads, red bumps and more is by using the right moisturizer, a cleanser in the morning and before going to bed and the acne-fighting product you like to use to be protected against potential breakouts.
Wear Sunscreen
Sunscreen plays an important role to prepare your skin for spring. Remember that UV rays are present all year round, so make sure not to skip this important step to have a skin healthy and avoid any sunburn. Use sunscreen with SPF of 15 or higher on a daily basis.
There are millions of ways to prepare your skin for the new coming season, but you should not definitely skip these easy and fundamental steps. You can also add to the list getting a facial treatment in a professional medical spa as it can provide you with a deep cleansing to get rid of winter dirt, oil and dead skin cells.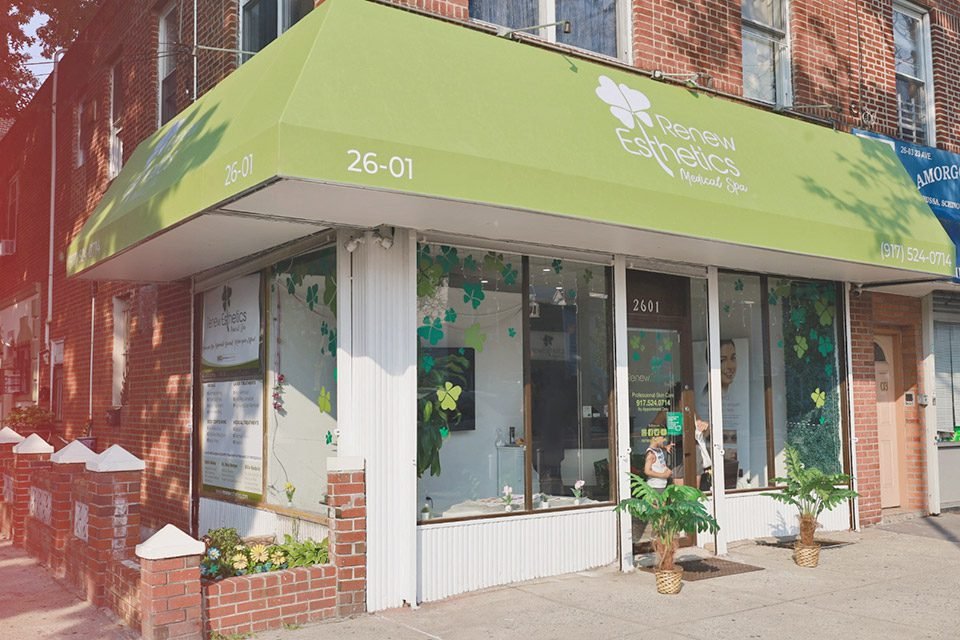 If you want to learn more about facial treatments in spring, don't hesitate booking a free initial consultation with our Experts.
We are a Medispa in astoria NY that focus on providing professional quality services using FDA approved technology and following all safety protocols to make sure that our services fulfil their expectations.