The Purple Star Program NY women hosted a party to celebrate the ups and downs of 2019 and toast for a New Year full of hope and resolutions.
Idalis Bailey, the host of the event, invited all "the stars of the Purple Star Program" among which Ana Valenzuela, Mabel hinestroza, Sahira Rosario, Virginia Gianesella y Melissa Celedon attended to spend the most wonderful time in which every girl talked about their current situation, but also their projects and resolutions for the new year,
"a moving moment for all of us, because we could see how this program has helped us improve our lifestyle and careers" –said Virginia.
"I feel very happy to see how the progress in their lives from the day I met every one of them to today, they have a better attitude to face situations, they feel empowered and ready to start new projects that I´m sure they will get successfully" –says Idalis.
It´s been 2 years since this amazing program was created and it has made a positive impact in the life of every girl that forms part of it and also in the life of Idalis, founder of the program, that's why in the party, they also took a moment to talk about the vision they have for the program this year. According to what was said in the event, this year's program will kick off with a photo shoot in January 19th, then, participating in a workshop for public speaking on February and the Beauty runway 2020 which will take place on March, for its second consecutive year.
The Purple star program team is ready to start working with new projects and activities that help domestic violence victims improve their lives.
"We might not be able to help all the domestic violence victims, but we want to inspire others to do it, so it becomes a great circle of help" –Idalis Bailey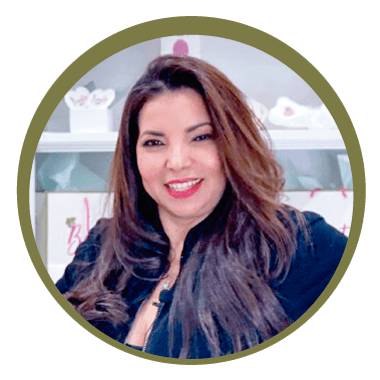 CEO Renew Esthetics Medical Spa
Nurse, MBA – Marketing, NYS Licensed Medical Aesthetician & Certified Laser with more of 15 Years Experience