Non-invasive Body Sculpting treatment
Non-Invasive Fat Reduction & Body Sculpting
Nonsurgical fat reduction is also known as non-invasive body treatment. It is a procedure that uses specialized equipment to create controlled injury to small volumes of fat. One of the nonsurgical fat removals is radio frequency( VelaShapeIII) is hot energy. Both perform to reduce fat effectively.
The Difference Between Fat Reduction and Weight Loss
Fat reduction and Weight Loss are not the same thing. When we lose weight, our fat cells become smaller, in the other hand, the number of fat cells stays the same. When we gain weight, those fats cells turns to be larger again.
When to Consider a Nonsurgical Fat Reduction
If you have a hard time with pockets of fat that are resistance to diet and exercise programs.
If you undesirable but limited fat deposits on your abdomen, flanks, back or thighs.If you wish to achieve a trimmer looking without having to undergo surgery.
If you wish to achieve a trimmer looking without having to undergo surgery.
Pros and Cons of nonsurgical Fat Reduction
Pros
Effective in reducing stubborn areas of unwanted body fat
No incision is required
Outpatient treatment with little to no downtime and

minimal discomfort
Cons
Multiple treatment sessions may be needed to produce satisfactory outcomes.
Temporary redness and numbness may occur.
Small burns are usually rare but it was seen with

ultrasound devices
Do You Really Need Nonsurgical Fat Reduction?
It is extremely crucial to know that nonsurgical fat reduction is not a weight decreasing treatment. This procedure is the best suit for treating very limited volumes of fat of the abdomen, flanks, back and thighs. Because larger volumes of fat is required a few times nonsurgical treatments.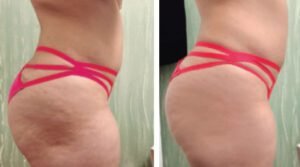 The following are some common reasons they u might want to consider to have nonsurgical fat reduction or sculpting:
If you have a good shape, but you have bulges of fat on your abdomen, flanks, back or thighs that leaps out to your eyes
You have a stubborn pockets of fat that even diets and exercises don't help
If you don't want to have undergo an

invasive surgical procedure.
About author: Idalis Bailey, also known as Idalis Beauty Savvy, was born and raised in Barranquilla, Colombia, where she graduated as a nurse from the Metropolitan University, after moving to Buenos Aires, Argentina, looking for new Horizons, she obtained an MBA in Marketing at the Universidad from Palermo, had the opportunity to gain a lot of experience and international knowledge. With determination, professionalism, passion and the support of her talented son, Brian Sánchez, who is his support and driving force, he has become an expert in Digital Marketing in the aesthetics industry.
Idalis has created a nationally recognized brand, in New York and its surroundings, focusing on providing personalized services with the most innovative technology approved by the FDA to take care of the image, health and well-being of its patients, among which it offers skin rejuvenation, laser hair removal, facials and weight control. In 2017, she created the Purple Star program in order to positively impact the lives of people who have been victims of Domestic Violence through free aesthetic services and empowerment sessions that help them fulfill their professional dreams.
Idalis Bailey, recognized as a specialist in professional skin care and an expert in aesthetic laser treatments, through her personal brand Idalis Beauty Savvy, created in 2019, provides consulting and training in the field of digital marketing and aesthetic treatments, as well She is an international speaker and host of Hash Time with Idalis, an online program designed to train in the field of health, wellness and aesthetics. It should be noted that Renew ESthetics Medical SPA had to temporarily close its doors due to the global Covid-19 crisis of 2020, it was not an impediment to achieving the Grand Re-opening of the new premises with greater space and elegance, which has been a growth engine for the company, leading us to a higher professional status in the area. Thanks to the support of the community and to you, we have remained stable in the market and today we have the joy of celebrating 15 years of anniversary with customer satisfaction with more than 270 testimonials and rated with 4.9 stars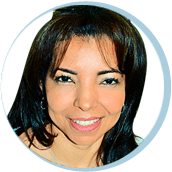 Idalis Bailey
Registered Nurse
NYS Licensed Medical Esthetician
Certified Laser Technician.
Founder/President of Renew Esthetics Medi-SPA boutique localized in the heart of Astoria New York.  For over 12 years, she has been actively involved in Spa, Med-SPA, Laser, Radio Frequency, skin rejuvenation, Master body treatments as VelaShape III