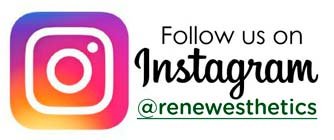 The Holidays are coming and Summertime has left and your skin has maybe suffered of some damages such as blotches because too much sun exposure or dry skin because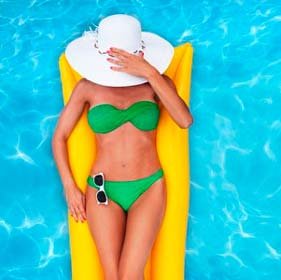 Summer time has left and your skin has maybe suffered of some damages such as blotches because too much sun exposure or dry skin because pool chlorine, as well as your body, so much alcohol and carbohydrates affect your body metabolism, that is why fall season is the best time to take care of your skin and body. Remember that vacation time is getting closed, that time of the year that you want to look as better as possible; first, thanksgiving break is coming and then Christmas time, those times of the year where you get reunited with family and friends, wouldn't you like to look great? Therefore, is very important that take the time at this season to detoxify your body and skin from toxins, fats or carbohydrates.
At Renew Esthetics, we focus on you, your body and skin health needs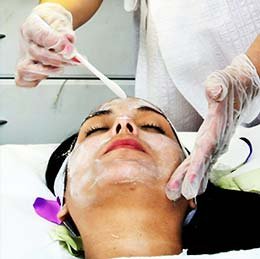 We offer several treatments such as skin rejuvenation, chemical peeling or other facial treatments that can help you to improve the texture of your skin by reducing wrinkles, acne or spots, it maybe takes some time for you to get the results wanted, but your challenge is our mission. Just give us the opportunity to help you achieving your goals; we´re committed to be with you before treatment to prepare your skin for it, during the process and after is applied by giving you advices to get a healthy life.
One of the ways to get ready for holidays is by getting a healthy and complete alimentation that makes us feel good, increase our mood and it´s important to know that having a good nutrition decrease the possibility to get a virus. That´s why you need to eat 5 times per day that will be breakfast, mid-morning snack, lunch, mid-noon snack and dinner
We recommend you to have a nutritious breakfast; fruit, cereals, and some food that contains calcium; this would be a balanced breakfast which is the most important food of the day. At mid-morning snack, you can eat yogurt or nuts that are highly recommended for their content of heart-healthy fats. At lunch time, it´s important to eat vegetable, protein, healthy fats and carbohydrates, it´s advisable to eat until you feel satisfied. At mid-noon snack, a fruit and a glass of water are enough. To have dinner, just eat a salad with protein and drink water; remember to eat small quantities to close the day.
Don´t forget the food schedules, here are the most appropriates:
Breakfast
Mid-morning Snack
Lunch
Mid-noon Snack
Dinner
7:00 AM
10:00 AM
12:00 PM
3:00 PM
6:00 PM
To eat 5 times per day causes you benefits such as avoiding anxiety, helping develop muscle tone, among other; besides eating healthy, you need to drink at least 8 glass of waters per day, do cardiovascular exercises and keep active by choosing activities such as walking, jogging or biking.
To conclude, It´s very important taking care of your body at this time of the year and connect your body and mind to focus on the main goal. The Renew Esthetic purpose is about education, constancy and guaranteed results because we focus on health, wellness and real inside beauty. Would you like to know more about our philosophy and services? Call us Today!
At Renew Esthetics Medical Spa we have the best skin care treatments, in the hands of the professional Idalis Bailey, with more than 15 years of experience, we invite you to visit us in Astoria, Queens, New York.  Ask for your complimentary initial consultation and you will receive the best-personalized attention, skin analysis, and professional guidance about the treatment you need.