Microneedling is a minimally-invasive cosmetic treatment that uses tiny needles to create little tiny punctures in the epidermis, sending the right signals to the body so the skin naturally heals itself helping the production of collagen and elastin to improve, so it works as a collagen induction therapy to promote rejuvenation and a host of skin-boosting benefits. Microneedling basically makes the skin glow after just one treatment and continues to improve the appearance of the complexion for months after the session.
Why is Collagen important?
Collagen is the most abundant protein in your body. It is an enzyme that helps your body to rebuild connective tissue such as skin, ligaments and tendons. It is an essential nutrient for your body's health and longevity.  Collagen contributes to skin, bone and cartilage health by keeping these tissues strong and elastic, which can improve the appearance of your skin. It helps nourish your skin by reducing wrinkles, scars and dryness.
So, Microneedling is a popular skin rejuvenation technique that can help reduce wrinkles and scars, improve the appearance of sun damage, and even out skin tone.
We are a Certified Medical Spa
At Renew Esthetics you will find Laser Skin Experts that have more than 16 years experiences offering effective skincare solutions 
In this article, we will look at 10 facts about microneedling that everyone should know before considering this treatment. We will discuss what microneedling is and how it works, as well as its benefits and quick results:
Microneedling is a relatively new technique in the skincare industry that has quickly gained popularity due to its effectiveness and safety. This skin treatment has been gaining traction in recent years due to its ability to address a wide range of skin issues, it's no wonder why it's so popular.
Microneedling is a minimally invasive treatment that uses tiny needles ranging from 0.5mm to 2.5mm to create microscopic punctures in the epidermis layer of your skin. The skin then renews itself to improve any imperfections. The results are smoother, more rejuvenating and fresher-looking skin. The needles used need to be sterilized stainless steel needles or single-use disposable needles.
3. It is important to get a professional treatment
Although microneedling can be done at home, if you want to get the most benefit from this treatment, it is recommended that you have it done by a professional. Treatments should be performed by a licensed skin care professional that can offer a personalized treatment to meet your needs and avoid any side effects. There are usually more than 1 treatment needed to achieve desired results, but a single sitting can remove scars, tighten skin, reduce fine lines, improve the appearance of stretch marks and remove hyperpigmentation.
4. Results show up quickly
This treatment is known for its quick results, with some people noticing an improvement in their skin within a few days of their first session. It is also known for its minimal side effects, making it an ideal option for those looking for a safe and effective way to improve their skin's appearance.
5. It can be combined with Peeling
Microneedling and peeling are two of the most popular procedures among both men and women. The combination between microneedling and peeling could be major for the skin benefits because microneedling stimulates collagen production while peeling extends the results.
6. Serum is another key benefit
Microneedling is a great way to boost skin's health and condition. When used as part of your daily skincare routine, microneedling can help your other routines work even better. Studies have shown that Microneedling with a serum can help add moisture to the skin and increase the benefits associated with this treatment modality. 
An extra tip is to use serums that contain Niacinamide and antioxidants, so hydrating serum after microneedling will maximize its benefits.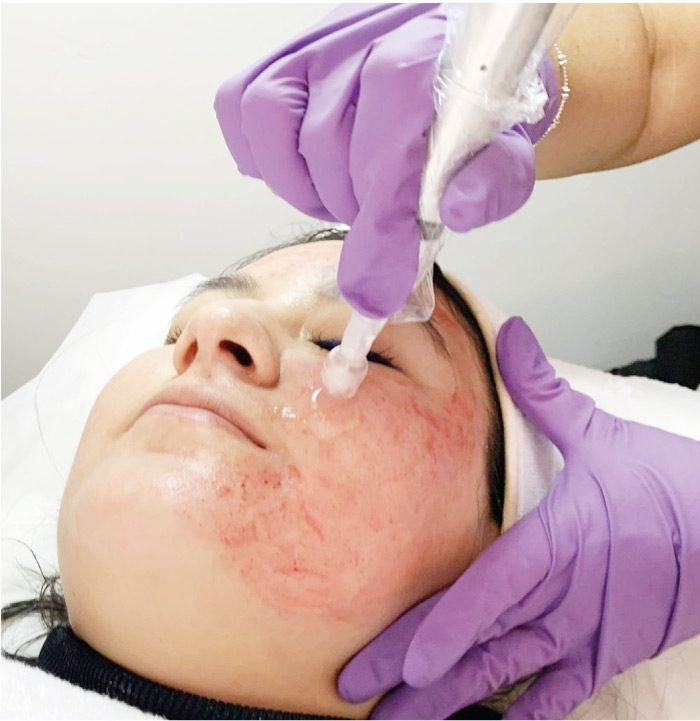 Microneedling works well for all types of skin, although all skins are different, the treatment can be personalized to the patient's needs.
It works on all skin types, from sensitive to oily, from mature to young, from dark to light, making it an ideal solution for anyone looking to improve the appearance of their skin  and it can be used on the entire body with no pain or discomfort
However, an important fact is that if you have any active acne you should skip your treatment until it dries in order to avoid that any bacteria could be spread all over the skin or make its appearance worse than it is, that's why an initial consultation with your skin care expert is necessary before performing the treatment.
8. Benefits for your whole body
Some people think that  microneedling treatments are only for the face, but it can actually be performed in the whole body with the same purpose: collagen induction and skin improvement. So, it can reduce the appearance of scars, stretch marks, dark spots on your body and achieve a better skin tone. 
Also, with the right products it can also be used to stimulate hair growth in any part of your body.
Microneedling is a faster, less invasive alternative to o stimulate new collagen production in comparison to other treatments such as palette- rich, thread lift, among others.  
Level of pain can vary from patient to patient as well between treatments, so before getting microneedling, the skin care expert will apply anesthesia in the treated zone so there's any discomfort, and after the treatment the skin will feel sensitive and might be red so the patient will have to follow some post care instructions but downtime is not required,, microneedling is a great option for those who want to get the most out of their skincare routine.
10. Commitment is important
This type of treatment will require consistency, so tThe efficacy of this type of treatment will also depend on how committed is the patient to attend to every appointment and to follow post care instructions. Although you will see immediate results after the first session, to achieve long-terms improvements you need at least 3 sessions, this is very important to know before committing with microneedling,
Microneedling is an innovative and cost-effective way to improve the look and feel of your skin. It is a great option for those looking for a safe, effective way to reduce wrinkles, scars, stretch marks, and other blemishes.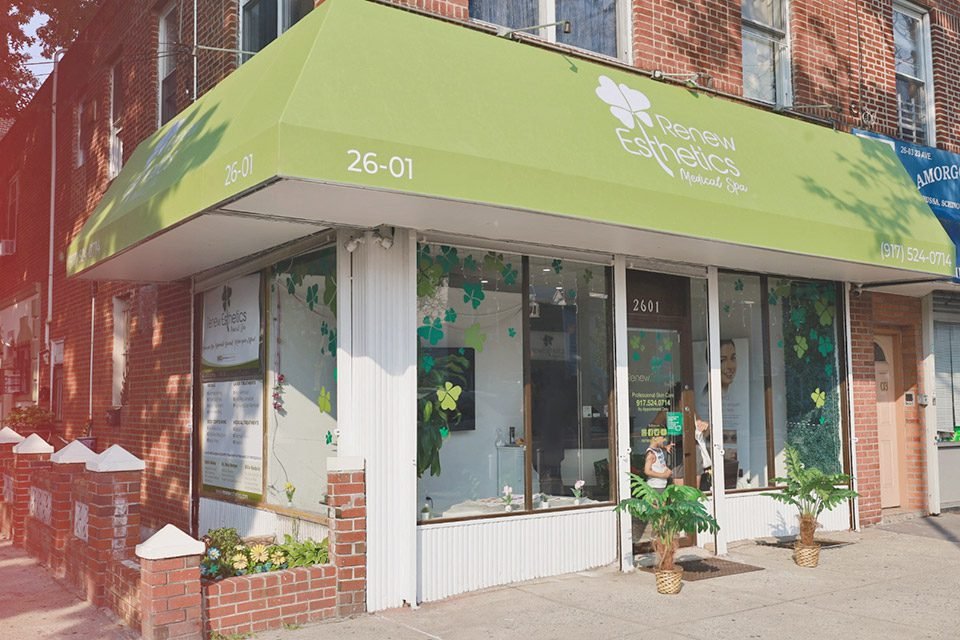 RENEW ESTHETICS MEDICAL SPA
If you're still thinking about whether this is the right treatment for you or not, don't hesitate to contact us for more information. Book your initial consultation at Renew Esthetics Medical SPA, a professional team of Skincare Experts with years of experience offering customized services and transforming the lives of their patients through integral beauty services.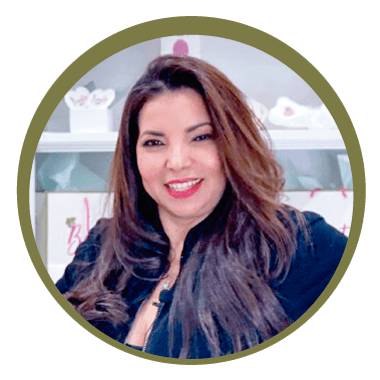 Nurse, MBA – Marketing, NYS Licensed Medical Aesthetician & Certified Laser with more of 15 Years Experience