Las bajas temperaturas pueden afectar tu piel de forma considerable, y aunque tengas una rutina de belleza y te apliques cremas humectantes, es importante aumentar los cuidados de la piel durante los meses de frío si no deseas que se marchite, o sufra de extrema resequedad.
A continuación algunos tips para cuidar tu piel de invierno que pueden ayudarte a mantener una piel hermosa e hidratada durante los meses de frío
1. Busca la ayuda de un especialista
Aunque tu agenda esté muy ocupada trata de buscar tiempo solo para ti y el cuidado de tu piel con la ayuda de un profesional en el tema. Un esteticista o dermatólogo es la persona más indicada para analizar tu tipo de piel, y asesorarte sobre lo que más te conviene. Así podrás establecer los productos y tratamientos que necesitas y que pueden ofrecerte los resultados que buscas.
2. Humecta más seguido
Aunque te apliques la crema humectante en la mañana antes del maquillaje, es importante que también lleves una en tu bolso para que te pongas un poco, luego de haber permanecido por un largo un rato expuesta a las bajas temperaturas. Las cremas a base de aceites funcionan mejor que las que están hechas a base de agua, porque crean una capa protectora en la piel que la protege por más tiempo. Es recomendable usar aquellas que contienen aceite de aguacate, de almendras o mineral.
3. Consiente tus pies y tus manos
La piel de las manos es más delgada que la de otras partes del cuerpo, por eso notarás que se reseca más rápidamente que la del rostro. Una manera de protegerla del frío es usando guantes a la hora de salir de casa y poniéndote crema con frecuencia para que no se agrieten y se pongan ásperas.
En las noches, antes de irte a dormir también es recomendable aplicarte crema en los pies, recuerda que son el soporte de tu cuerpo y es importante hidratarlos constantemente.
4. Aumenta el consumo de agua
Aunque lo hayas leído muchas veces, tomar agua es el mejor secreto para mantener la piel hidratada y joven. Los cambios bruscos de temperatura como cuando sales de casa, al frío y al viento alteran el funcionamiento de los mecanismos del cuerpo para la hidratación. Comienza tu día tomando uno o dos vasos de agua, y trata de que sean ocho al día como mínimo.
5. Usa bloqueador solar
No importa si está nublado o lloviendo, los dermatólogos siempre recomiendan el uso de bloqueador solar diariamente, mínimo FPS 30. Además del rostro, también recuerda aplicarlo en el cuello, el escote, y las manos. La cantidad de los rayos UVA que recibe la piel durante el invierno son casi los mismos que durante el verano, así que el protector solar es tan importante como el uso de la crema humectante.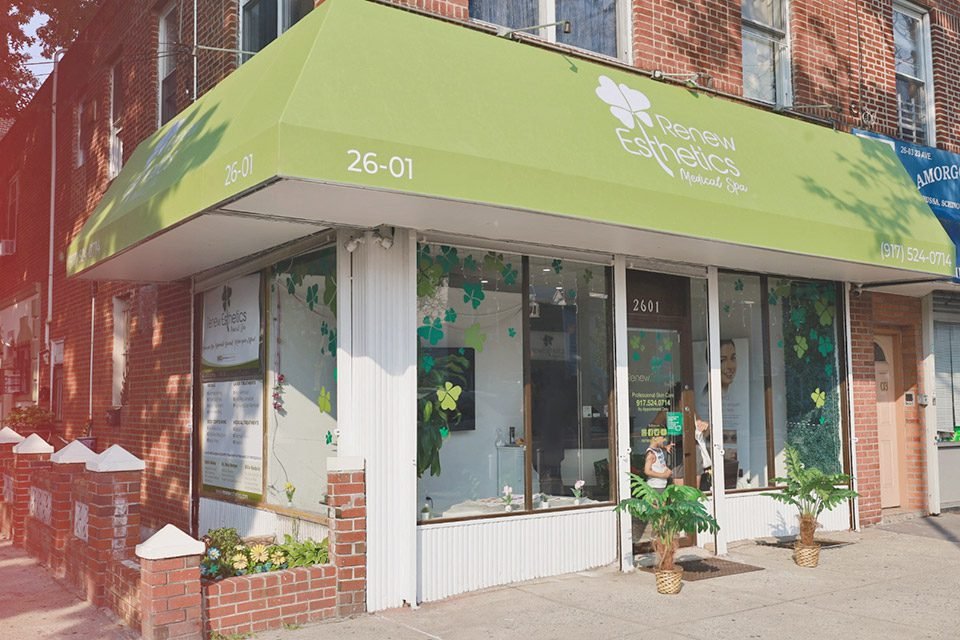 If you want to learn more about ourm edical facial treatments, don't hesitate booking a free initial consultation with our Experts.
We are a Medical SPA located in the heart of Astoria that focus on providing professional quality services using FDA approved technology and following all safety protocols to make sure that our services fulfil their expectations.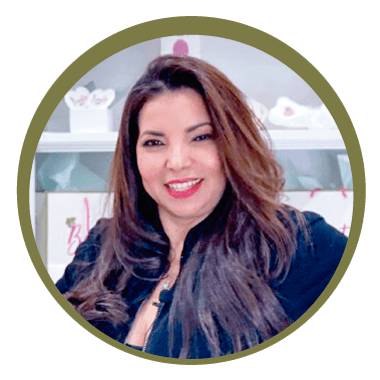 Nurse, MBA – Marketing, NYS Licensed Medical Aesthetician & Certified Laser with more of 15 Years Experience