Importance of Getting Facials in Summer

The face is the one area of the body that is almost always exposed to the outside elements including wind, sun, and cold, therefore, you need to be extremely careful when it comes to taking care of your facial skin.
In summer, the face is highly exposed to UV rays which can cause premature aging signs or sun damage to the skin. Also, heat and humidity increase sebum production which causes the t-zone to become super oily. On the other hand, as we used to spend more time outside or poolside in summer, the combination of sun exposure, heat and chlorine can dry out the skin. It´s a curious fact that summer makes oily skins appear oilier and dry skins appear rough and patchy.
In order to keep your face looking young and healthy, you need to take good care of your skin. Besides keeping a strict and effective skincare routine, monthly professional facials are necessary too, they have a great impact on our skin health. But, hold on! What is a professional facial? It is a personalized deep cleansing treatment applied by an esthetician who is certified to determine the skin condition of the patient in order to provide with a custom service. The treatment takes an hour approximately and it´s specialized in removing dead skin cells, extracting dirt, blackheads, pimples and oil from the skin and nourishing your face with professional products that meet your skin type and needs.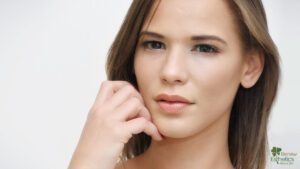 What are the benefits of professional facials?
Facials can reduce fine lines, age spots and relieve dehydrated skin.
Facials provide a relax time to patients.
Facials increase the circulation of the blood under the skin, helping new skin cells to grow healthy.
Facials provide deeper exfoliation and cleansing than the ones you can achieve at home.
Facials will help the skin products you use to work more effectively.
Facials restore hygiene levels.
Facials fight external factors that may have an effect on the skin (such as; malnutrition, the sun, pollution, smoking) which can cause the skin to appear dry.
Facials balance oil and hydration to reach a perfect skin condition.
Facials decrease pore size and decongests obstructed pores allowing the skin to breathe.
So how often are facials necessary?
This answer depends on skin types and issues that come individually. On average, facials are ideal once a month because your stratum corneum will completely renew itself approximately every 28 days, during that time your skin cells are constantly being renewed, to replace the older cells, so If you get a good facial your skin cells will begin to replicate the new healthier cells, giving you a better complexion. The skin will be extremely thankful and properly maintained with this deep cleaning procedure every month or as a top every two months. 
Getting facials in summer will help your skin be protected and healthy, although, facials are beneficial all year round. Personalized professional facials have enormous benefits on the health and wellness of your skin. Also, spending an hour in a peaceful, relaxing environment can help alleviate stress and restore balance to your mind, as well as your skin…
At Renew Esthetics Medical Spa we have the best skin care treatments, in the hands of the professional Idalis Bailey, with more than 15 years of experience, we invite you to visit us in Astoria, Queens, New York.  Ask for your complimentary initial consultation and you will receive the best personalized attention, skin analysis and professional guidance about the treatment you need. 
Idalis Bailey is a graduate nurse from the Metropolitan University of Barranquilla, Colombia. Later he served as head of pharmaceutical products for Latin America, in Buenos Aires, Argentina, for the company Sanofi Pasteur for 10 years. In this same country, he completed an MBA in Marketing and Business Administration at the University of Palermo.
In 2004, Idalis decided to move to New York to fulfill her goal of establishing her own business and opening Renew Esthetics MediSPA, which has been licensed by the State of New York for 15 years and specializes in non-invasive aesthetic treatments performed with state-of-the-art, state-approved equipment. FDA. Bailey is a New York State Licensed Medical Esthetician and Laser Technician, CEO of Renew Esthetics Medica SPA, located in Astoria, New York.
So, what are you waiting to book a Medical Facial at Renew Esthetics Medical Spa?
Call at

(917) 524-0714

 or contact us via

WhatsApp (917) 524-0714