How to lose Weight Fast
EXERCISE WITH LOW INTENSITY THEN GRADUALLY INCREASE THE INTENSITY WHEN FAT IS LOST
If you are overweight, it is the best to commence your fat-burning goal with low-intensity weight training. At the beginning, you must ensure your body is not placed under high pressure.
To maximize the results, it is extremely significant to remember that low-intensity weight training and aerobics must be both performed in the same program in order to burn fat quickly.
For obese clients, walking or jogging and low impact aerobic activities with high repetitions are the best to burn fat faster.
How to lose Weight Fast
EATING HEALTHY AND STRATEGICALLY CUT BACK ON CARBOHYDRATES AND ALL BAD FATS
Eating healthy here means changing all your life style. Eat a full balanced breakfast in the morning with limiting sugar consumption and rotating your carbs. Drink coffee after woken up and before working out. Drink at least one gallon of water everyday. It is good to eat 5-6 meals a day with bunch of vegetable consumption. You can consume good fats such as the omega-3 and omega-6 fatty acids, which will actually have a fat-burning effect, as they enhance metabolic function. Eliminate junk foods.
It is to be encouraged to consume complex and fiber carbs before 6-7 p.m. It is encouraged because it increases feelings of fullness and pushes fat through the system to be eliminated. Complex carbs are such as brown rice, beans, oats, and potatoes. Fiber carbs which can be found in high-wheat foods and certain fruits and vegetables.

WEIGHT TRAINING
Weight training is the best to build muscle and raise the metabolic rate all the day which will make you lose body fat.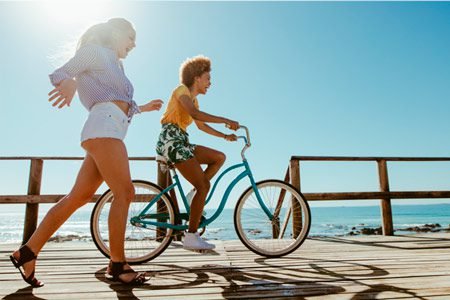 About author: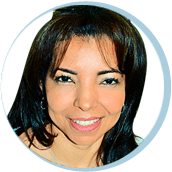 Idalis Bailey
Registered Nurse
NYS Licensed Medical Esthetician
Certified Laser Technician.
Founder/President of Renew Esthetics Medi-SPA boutique localized in the heart of Astoria New York.  For over 12 years, she has been actively involved in Spa, Med-SPA, Laser, Radio Frequency, skin rejuvenation, Master body treatments as VelaShape III