Spring brings a significant increase in temperature, humidity and sun exposure, it is the starting point to recover and protect the skin from future damages that can be caused by sun exposure in summer.
After several cold months, the skin is not 100% prepared to be directly exposed to the sun since the melanocytes have not yet produced enough melanin which is necessary to protect the body from the sun's rays, that is why it is essential protecting your skin from the sun and other external factors correctly, so that your skin keeps healthy and ready for summer.
In this article, we will look at 5 Skincare MUST in spring to achieve a glowing and healthy skin during the season. We will discuss how your skin changes and how you can protect it, as well as what skincare habits you should restart during these transition months. We will also provide an overview of the most recommended treatments for the season.
How does the Spring season affect your skin?
To understand how we should take care of our skin in spring, it is extremely important to know what effects this season has on our skin due to its climatic characteristics.
The days lengthen in spring, the humidity returns and the temperature rises but it also changes constantly, which can produce symptoms such as sadness, irritability, lack of concentration, less appetite, less sexual desire and low strain. However, it is not a disorder that we should worry about, since it only lasts a couple of weeks at the beginning of the season.
It is true that the sun normally produces a better mood in some people, in addition, it is a fact that it provides vitamins to our body that have effects on immunity. However, the first sun exposure of the year begins in spring, and although it is normal for them to want to spend hours in the sun until they tan, they probably do not realize that they are using the adequate protection they need to avoid the appearance of rashes, sun spots , pimples, blisters or larger lesions. This type of sun exposure mainly affects women and young people in the area of the neckline, forearms, arms and also the face.
On the other hand, one of the biggest effects of spring is allergies, many say that when the flowers arrive they begin their pollination process. As a consequence of pollen in the air, people suffer from so-called seasonal allergies, which cause rashes, itching, watery or red eyes, red skin, runny nose, weakness and heaviness in the body. Pollen and mold are the main causes of severe allergies during the spring and, in turn, affect our internal health, but it is also reflected in the skin and mood of people.
Finally, the combination of a hot climate and humidity make the skin produce oil faster and more constantly compared to the dry climate of winter. And since we are exposed to the sun, the mixture between sweat and oil causes blockage in the pores, that is, the skin does not oxygenate properly, this leads to contracting from mild to severe acne breakouts.
5 SKINCARE MUST IN SPRING
SPF is Mandatory all year round
Although SPF is mandatory all year round, when spring begins and the weather gets sunny and nice, you get back to spend more time outdoors, so at this point the sunscreen factor you use must be +50 or more. Why? Because the sun's ultraviolet (UV) rays are more intense and you're more exposed to  receive them directly. Don't get me wrong, a daily dose of vitamin D is essential, but being exposed to UV rays every day without any protection can damage and age your skin easily.
The UV rays that penetrate your skin damage cells and cause premature aging. This is why you need more antioxidants in your spring skincare routine
The antioxidant molecules keep material alive by preventing the oxidation process that other molecules suffer from. Some of the benefits that antioxidants bring to your skin are: Anti-inflammatory, increasing circulation and cell metabolism that help to reduce inflammation. Skin firming helps reversing the age effects by rejuvenating and improving the skin texture. Reduce wrinkles, It is able to fill the skin up to reduce lines and wrinkles. Scar treatment, it reduces the scar appearance by increasing the blood flow to scar tissue. Reducing sun damages, antioxidants stimulate new cell growth to regenerate the skin and reduce sunburns. Some of the best antioxidant ingredients to look for in skincare products include: Vitamin A, Vitamin C, Vitamin E, Polyphenols and Niacinamide.
Using products with right formulations
You probably used rich moisturizers and night creams during winter to keep your skin well hydrated, but those creams could be too heavy for your spring routine. Your skin tends to get oilier this season so heavy  creams can clog your pores, causing you to break out more often.
So, you should switch from cream to a lighting based formulation, a moisture-binding serum might just be all your complexion needs to stay hydrated in the summer.
The same thing goes with cleansers, harsh cleansers irritate the skin and strip it of its protective oils,  so you should also lighten up with a foaming face wash or even a glycolic gel to remove dirt, sweat and leftover sunscreen.
Retinol is a great product for anti-aging purposes, it lightens hyperpigmentation, reduces the appearance of wrinkles, and gives you a natural glow. Boost your skin by using a potent acid exfoliator that encourages new cell production achieving the appearance of firmness, tightness and tone. Also, have in mind that retinol should be only used at night time and 2 or 3 times per week.
Get consultation with skincare Experts
The spring season brings warmer temperatures, higher humidity, and more sunshine. You must update your skincare routine to adjust to these environmental changes accordingly and also find a professional guide to achieve the best version of your skin with aesthetic treatments. At Renew Esthetics Medical SPA, we offer a wide variety of medical-grade facials that treat skin conditions such as acne breakouts, dark spots, fine lines and aging factors, and more.
Our skincare Experts strive to create effective and personalized skincare plans that meet our patients needs with FDA approved technology and high quality treatments.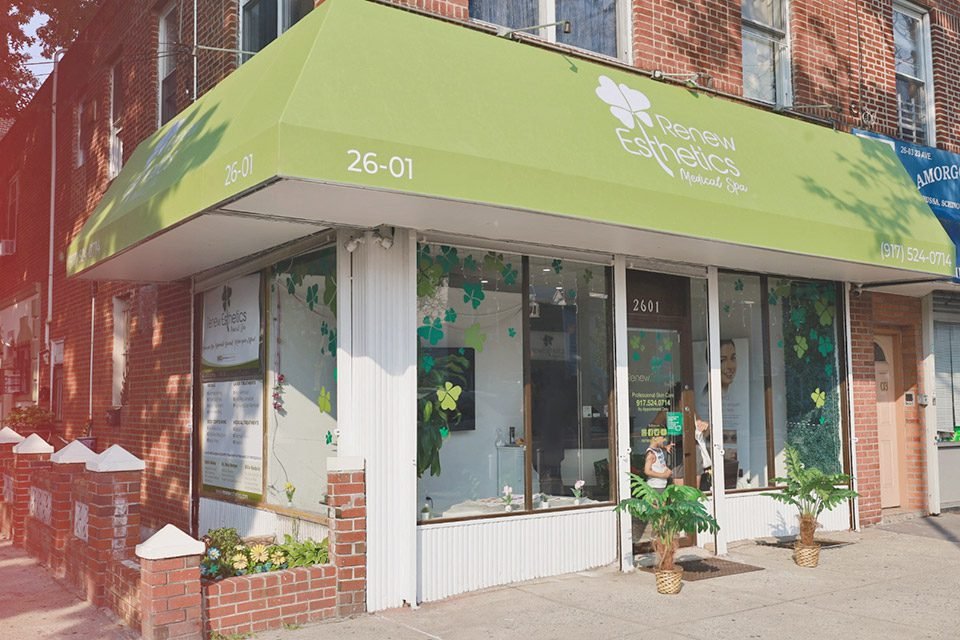 RENEW ESTHETICS MEDICAL SPA
Come and visit our medical SPA in Spring, we have special offers waiting for you this whole season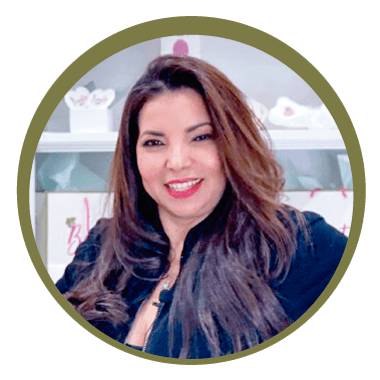 Nurse, MBA – Marketing, NYS Licensed Medical Aesthetician & Certified Laser with more of 15 Years Experience