Anti Aging Products in Astoria, Queens NY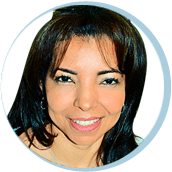 Idalis Bailey– Registered Nurse From Colombia. MBA in Marketing. NYS Licensed Medical Esthetician & Certified Laser Technician. Ms. Bailey, a native Colombian, moved to New York in August 2003. She is the founder and president of Renew Esthetics Medi-SPA boutique localized in the heart of Astoria New York.
Anti-Aging Products
Real Anti-Aging starts from the inside to the outside!
You can slather on sunscreen, serums and creams but topical treatments need a good foundation to build on. Vitamins and minerals help form the building blocks for collagen and elastin, the two principal proteins that support youthful looking skin with Omega 3S and phytonutrients to protect you hair, skin and nails.
For Injectables treatemtns
Protrypsin
Support for Tissue Health
Protyolitc enzymes to speed healing
and help with any bruising
See more and Buy
Inflavonoid
Relief of Minor Pain
Inflavanoid Intensive care
anti-inflammatory
See more and Buy