Laser Hair Treatment in Astoria NY
Long lasting laser hair reduction is an excellent procedure that can be very safe and effective.
For patients who suffer from excessive/dark facial and body hair or frequent ingrown hairs, laser hair reduction can dramatically improve self-esteem and the quality of their lives.
There are many lasers that claim to permanently reduce hair. There are also many practitioners who perform these procedures. The overall results are highly dependent on selecting the correct laser and practitioner. Renew Esthetics MediSpa strongly believes that laser settings should be customized to each patient. There is not a "one size fits all" approach to laser treatment. In fact, this type of thinking can be very dangerous to patients.
Tired of getting hurt by using wax or blade?
With laser hair reduction there won't be more pain; you'll have long lasting results and will work in every skin type.
Why Laser Hair Reduction?
It's Precise:
You won´t miss patches of hair like you might with shaving or waxing. It works well for any skin tone
It's long lasting:
Up to 95% of the targeted hair will be reduced within 6 months. No more stubble from Shaving
It saves money:
No more money spent on waxing treatments or shaving supplies. Pay once for the laser treatment sessions.
It can be done anywhere:
Laser hair reduction can be done on the back, upper lip, legs, underarms, bikini area & more
It's Easy:
The treatments are fast. You can use numbing cream to make it even more comfortable
Forget about traditional body hair reduction methods. You can forget about unwanted hair by getting Laser technology.
LASER HAIR REDUCTION IN WOMEN AREAS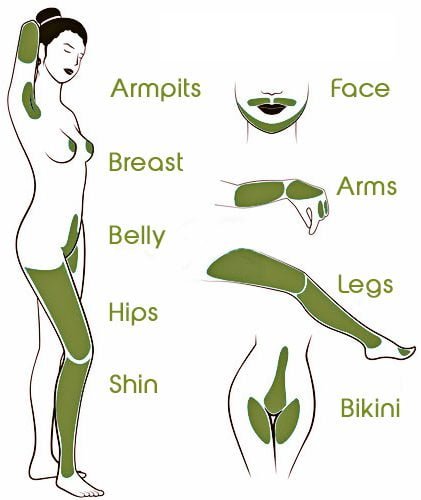 LASER HAIR REDUCTION IN MEN AREAS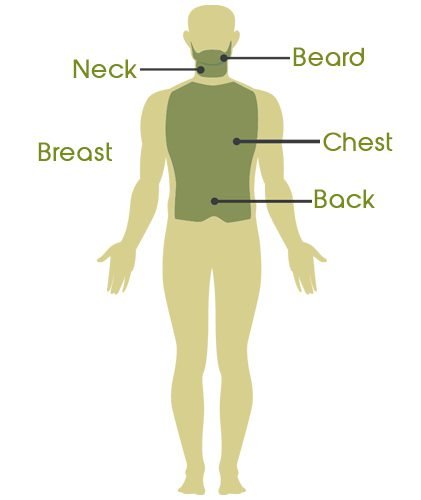 Laser Hair Removal Before and After
FAQ about Laser Hair Removal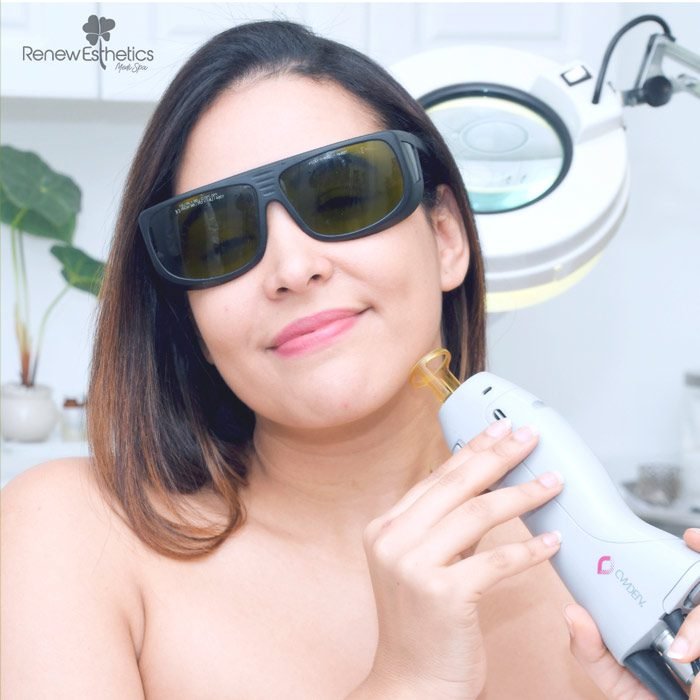 By clicking here, you accept the processing of personal data by Renew Esthetics to receive information about services that the organization believes has potential interest to me.

I love this place. I come here for several procedures. I come here for laser removal, chemical peeling and láser juvenil which has improve my skin. I already see results and I have only made one session of all the procedure. I recommend this place.
I very much enjoyed my experience! I have been to another studio for laser hair removal before and this was more personal, professional and less painful. I felt welcome and comfortable from start to finish. I will definitely be going back.
This was the most amazing experience I have ever had with laser hair removal. Very detailed and personalized, great results. Can't wait to be back. Also for a facial the same day (few hours after) because I loved idalis so much - best facial of my life -