Microdermabrasion Treatment
A unique dermabrasion technique using diamond tip technology to smooth away fine lines, refine pore size and minimize skin imperfections. This non-invasive treatment removes the dead and damaged skin cells from the epidermis to stimulate a rejuvenating response from the skin's deeper layers.
Diamond Peel Treatments are the best option for those who do not want any downtime after their treatments, as there are minimal side effects and results may be visible after only one session. A treatment series is highly recommended for clients seeking the best results to address skin aging and resurfacing.
Microdermabrasion is the perfect complement to Photo Rejuvenation treatments. Scheduling microdermabrasion treatments between your photo rejuvenation sessions will help to exfoliate the skin and promote new cell growth. This combination will help prolong the effects of your treatments.
Microdermabrasion Before and After
FAQ about microdermabrasion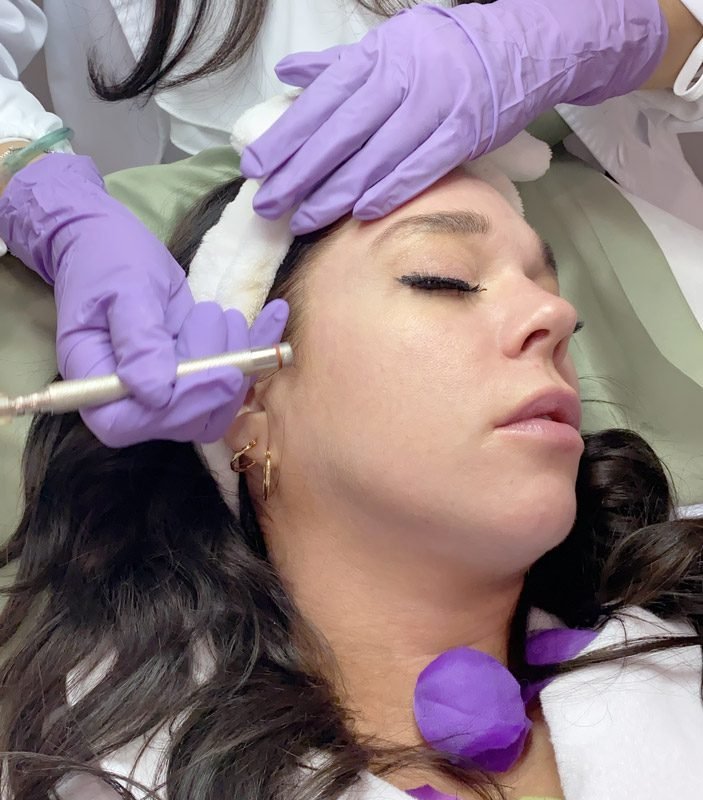 By clicking here, you accept the processing of personal data by Renew Esthetics to receive information about services that the organization believes has potential interest to me.

"I love it here! It's such a nice and clean environment. In addition to helping me clear my face after an unexpected acne attack, I've been able to better my skin care habits thanks to their personalized advice. It really is such a warm place."
"I'm so glad that I didn't allow this voucher to expire. I had such a pleasant experience at this medi spa. Idalis the aesthetician is amazing so knowledgeable shows genuine concern for your skin and understands ...!!"
"The place is very nice, clean and peaceful, the staff was so friendly and professional, they really know what they are doing and also they explain everything in detail for you to understand the procedure and what is best for your case. I